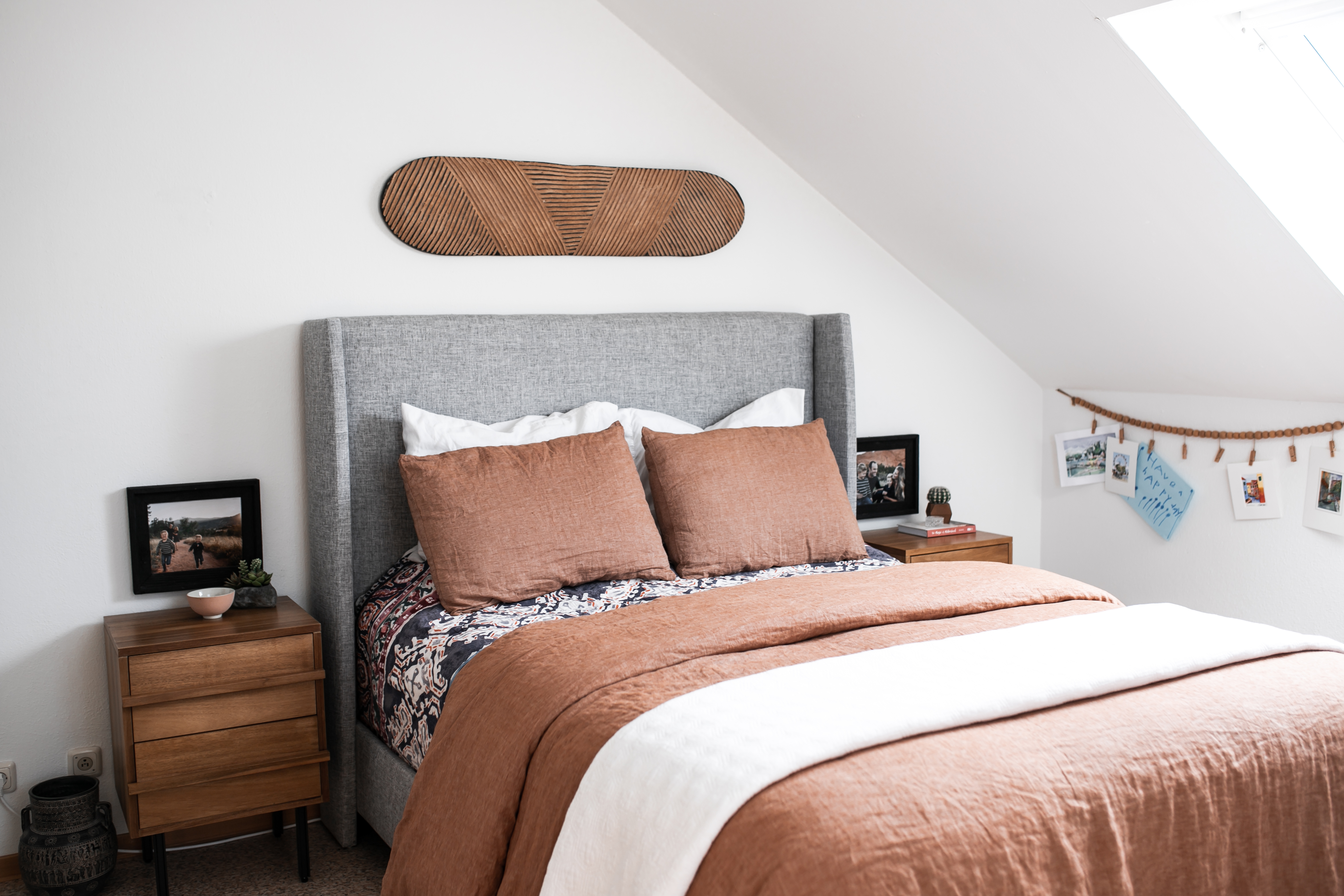 The update isn't just that I moved! Hah! I realized that I talked a lot about what I wanted to change in our bedroom here, and I know I shared on my Insta stories when the pieces started arriving. But since it was so close to moving, I never arranged the room in our Colorado house. So now I get to share with you what our bedroom looks like in my German Haus!
Before anyone asks, yes. My floors are pink. Speckled pink laminate to be precise. The joys of living in government housing…..
One of the reason I wanted to get new pieces for the bedroom before I moved was because I knew what I wanted and wasn't totally sure I would be able to get it in Germany. Now that I've been here a few months, I have found a few good websites over here that sell home furnishings that I love. The only downside is things are a lot more expensive over here.
I bought my comforter, dresser and night stands and bed frame before moving, but I could not decide on a rug! And since our house in Colorado had carpet in the bedrooms (which I personally love) I didn't really think twice about it. But now that I know my floor is speckled pink, I'm regretting that decision. A jute rug might be in my future…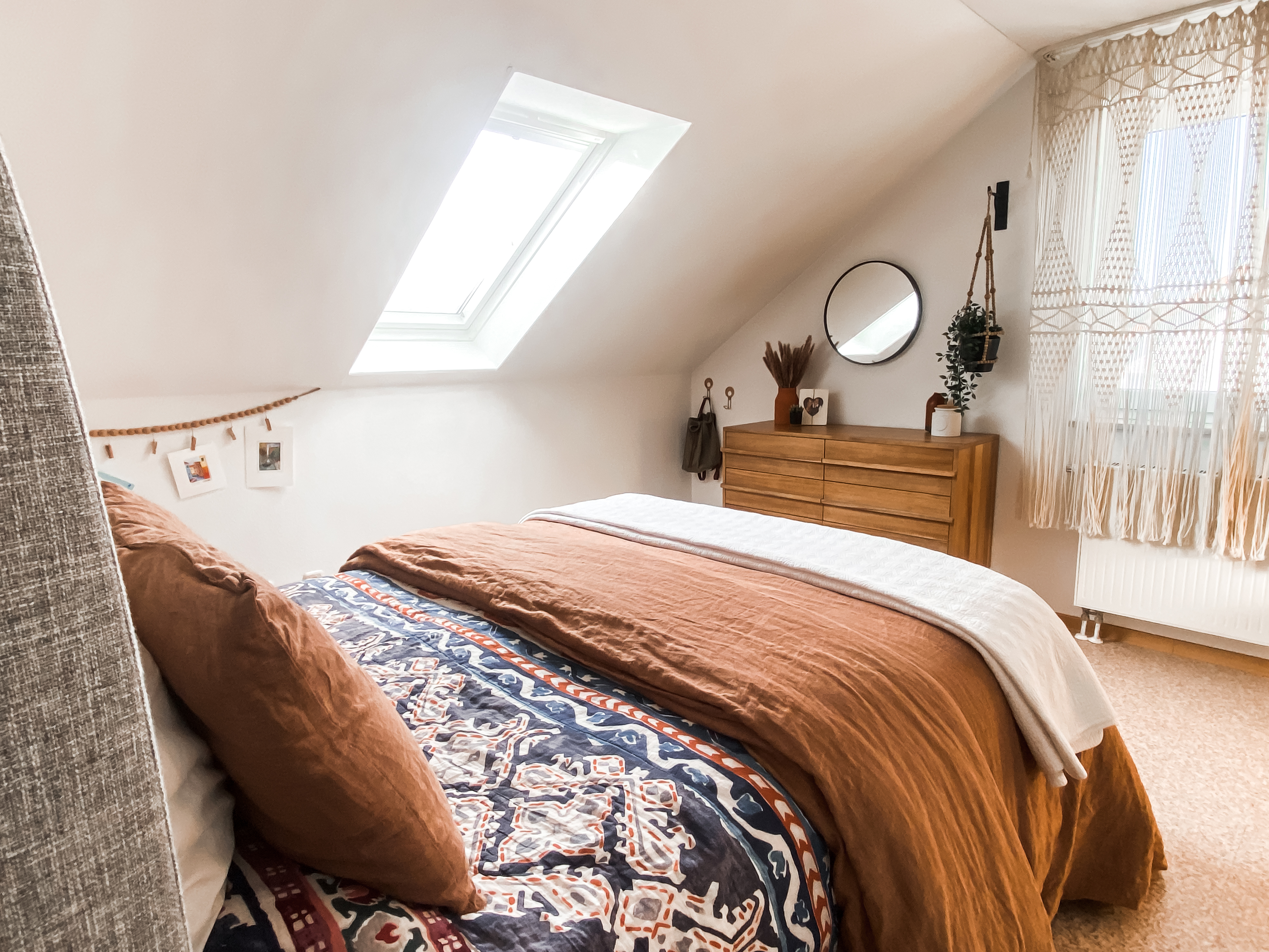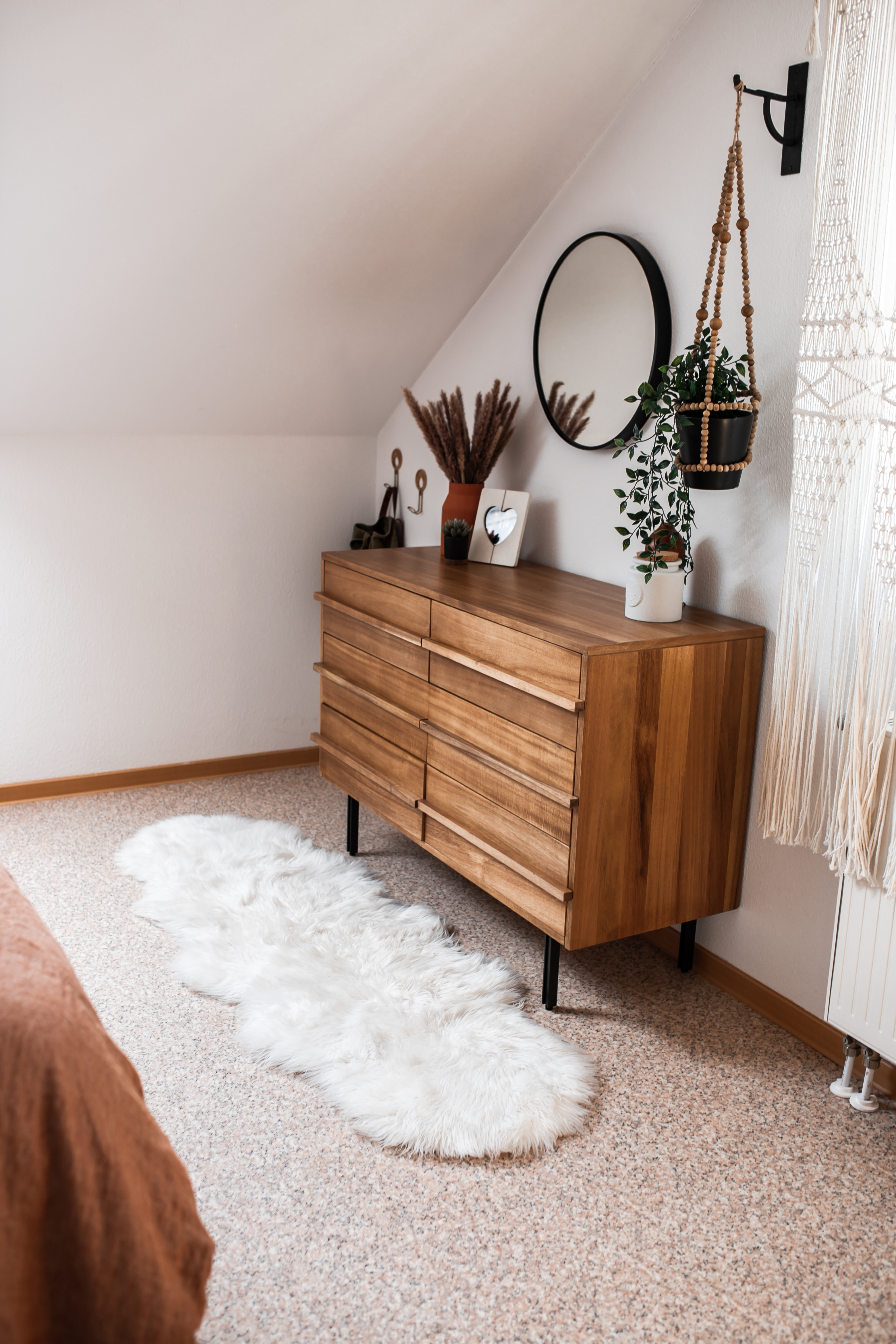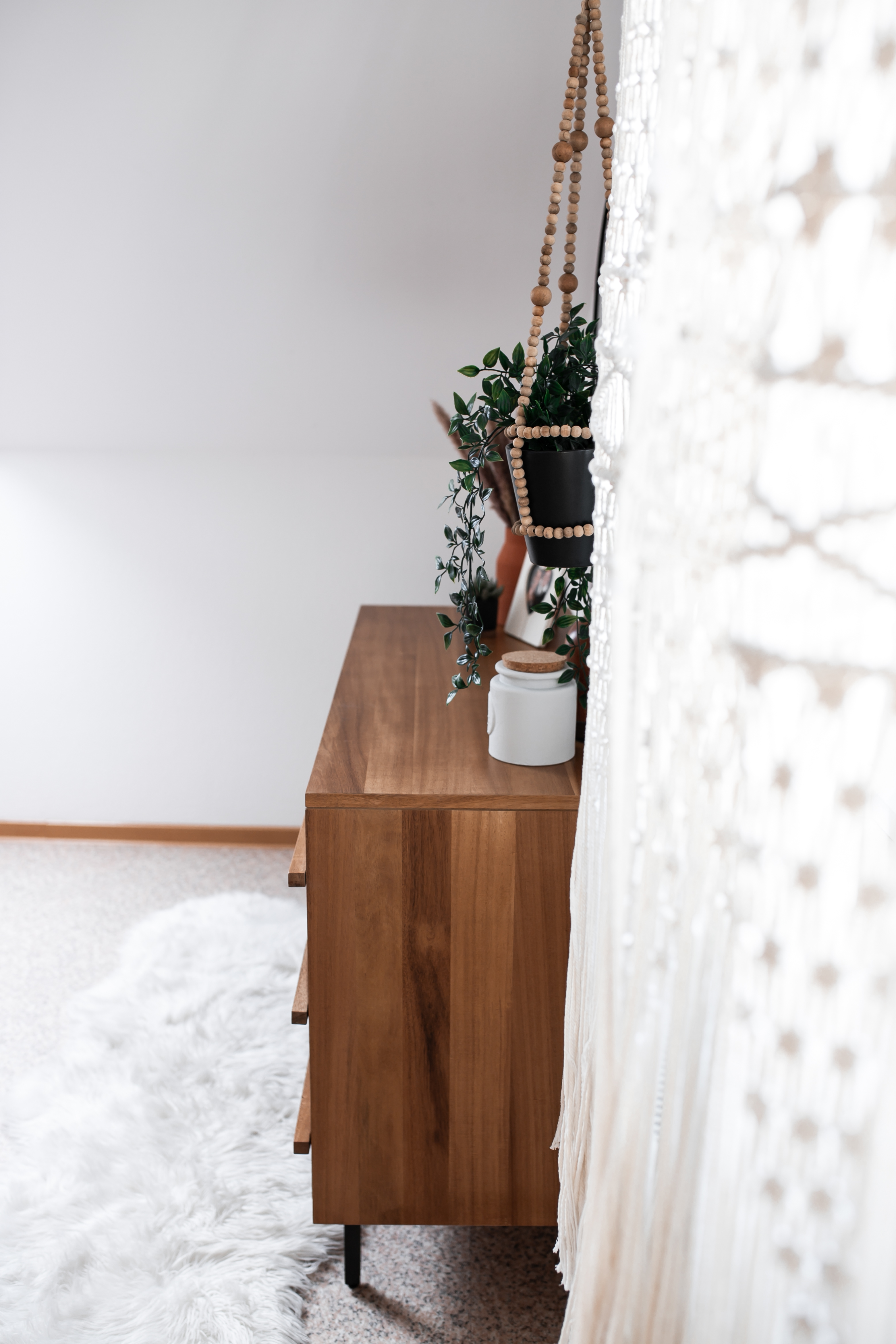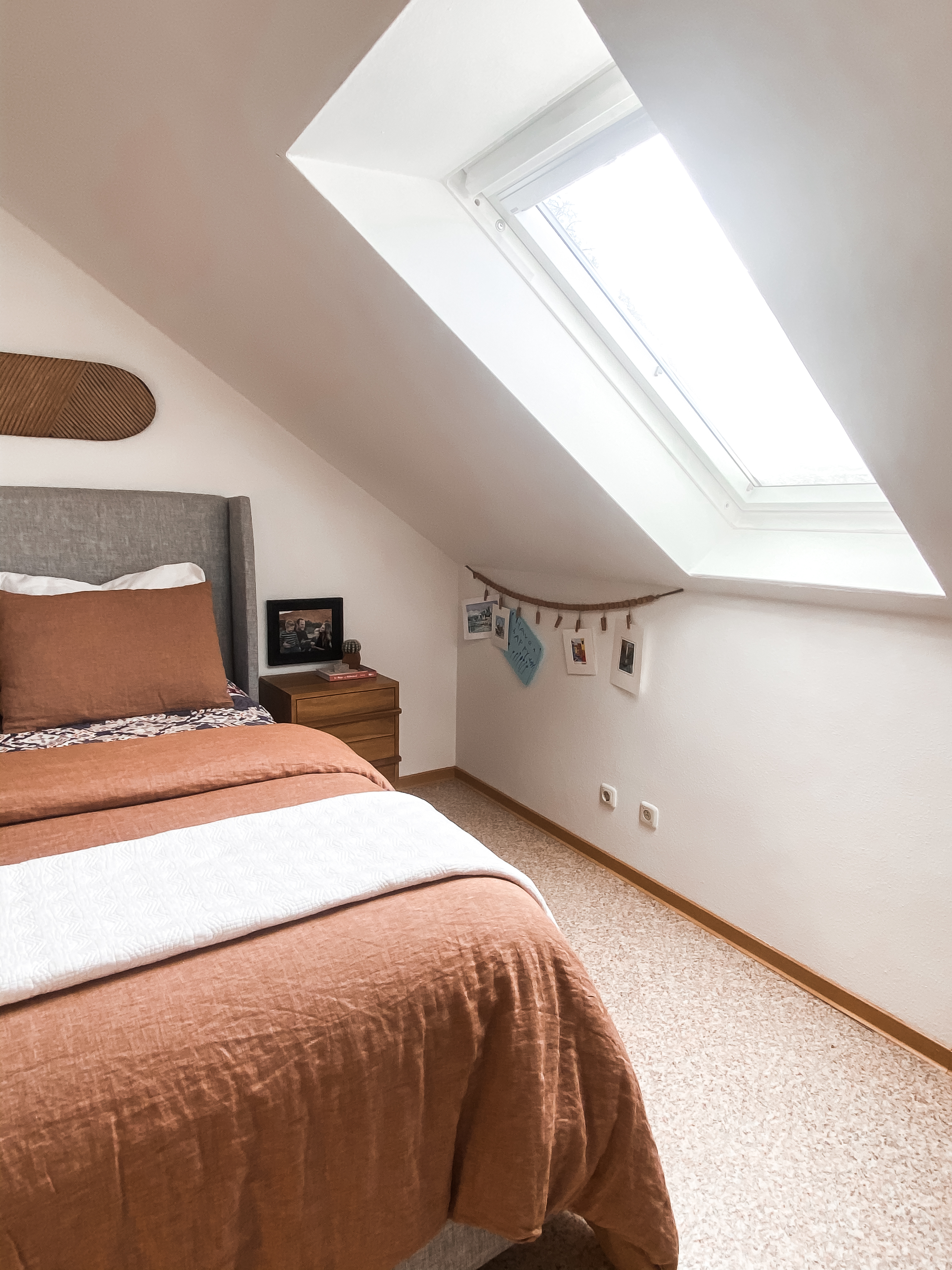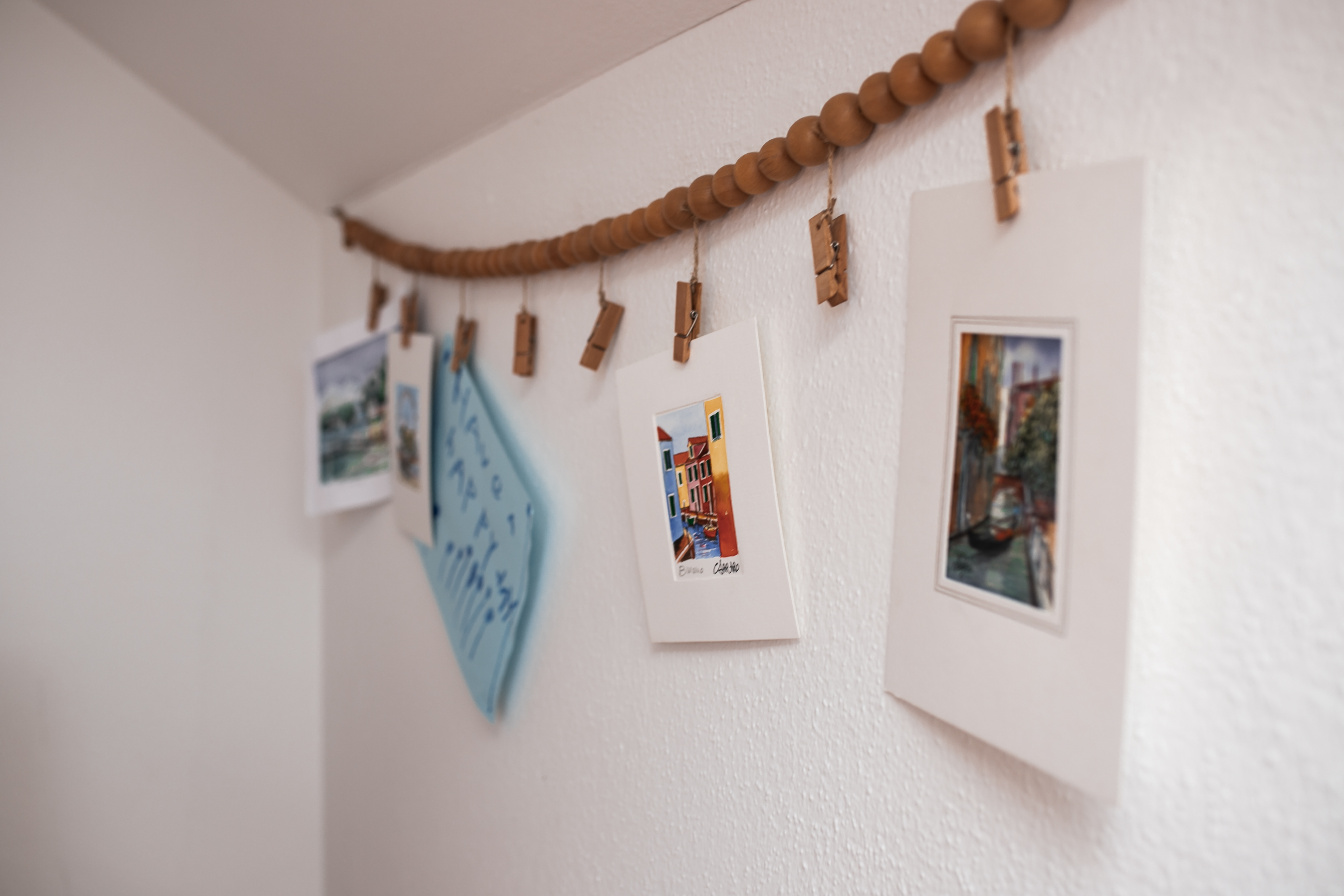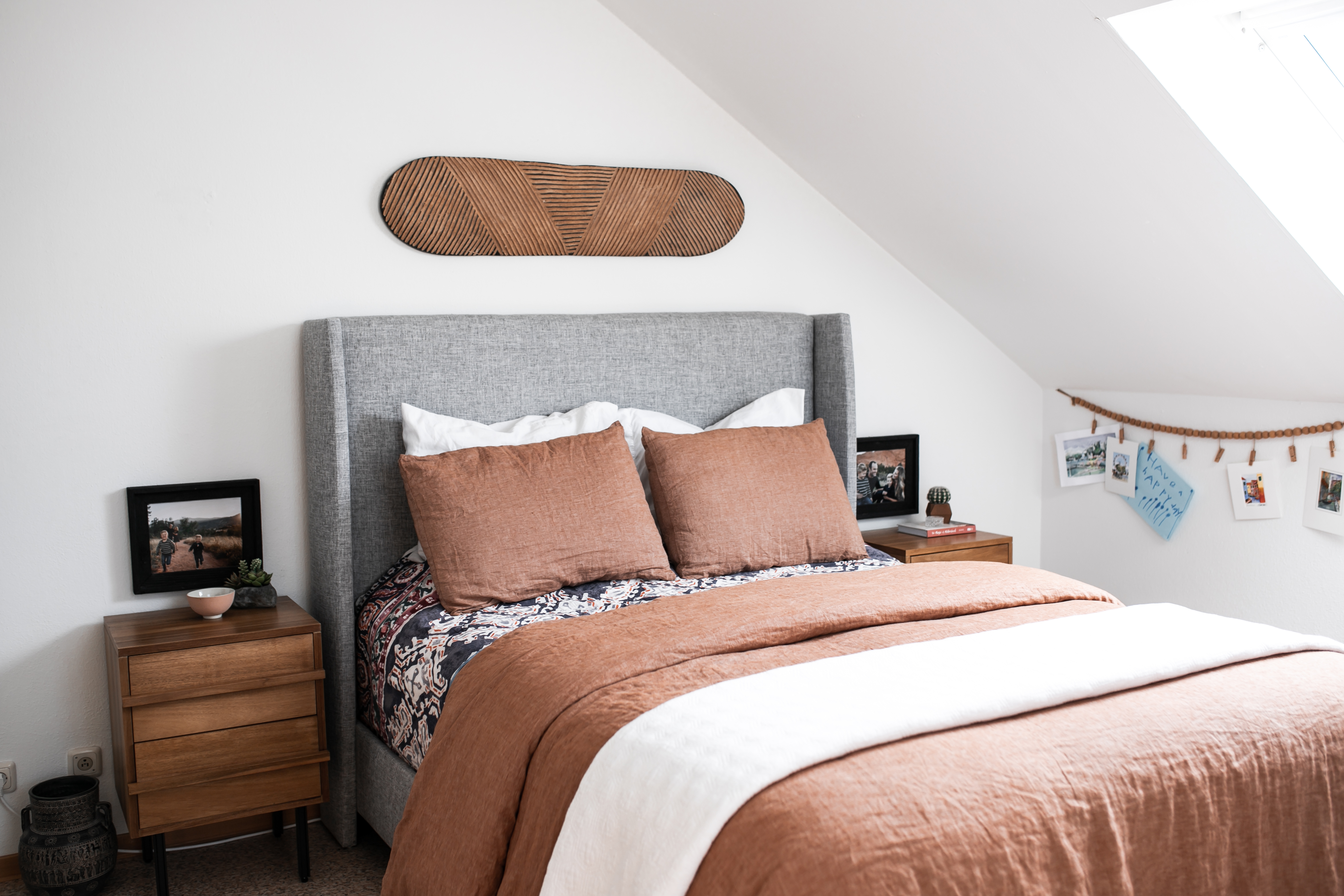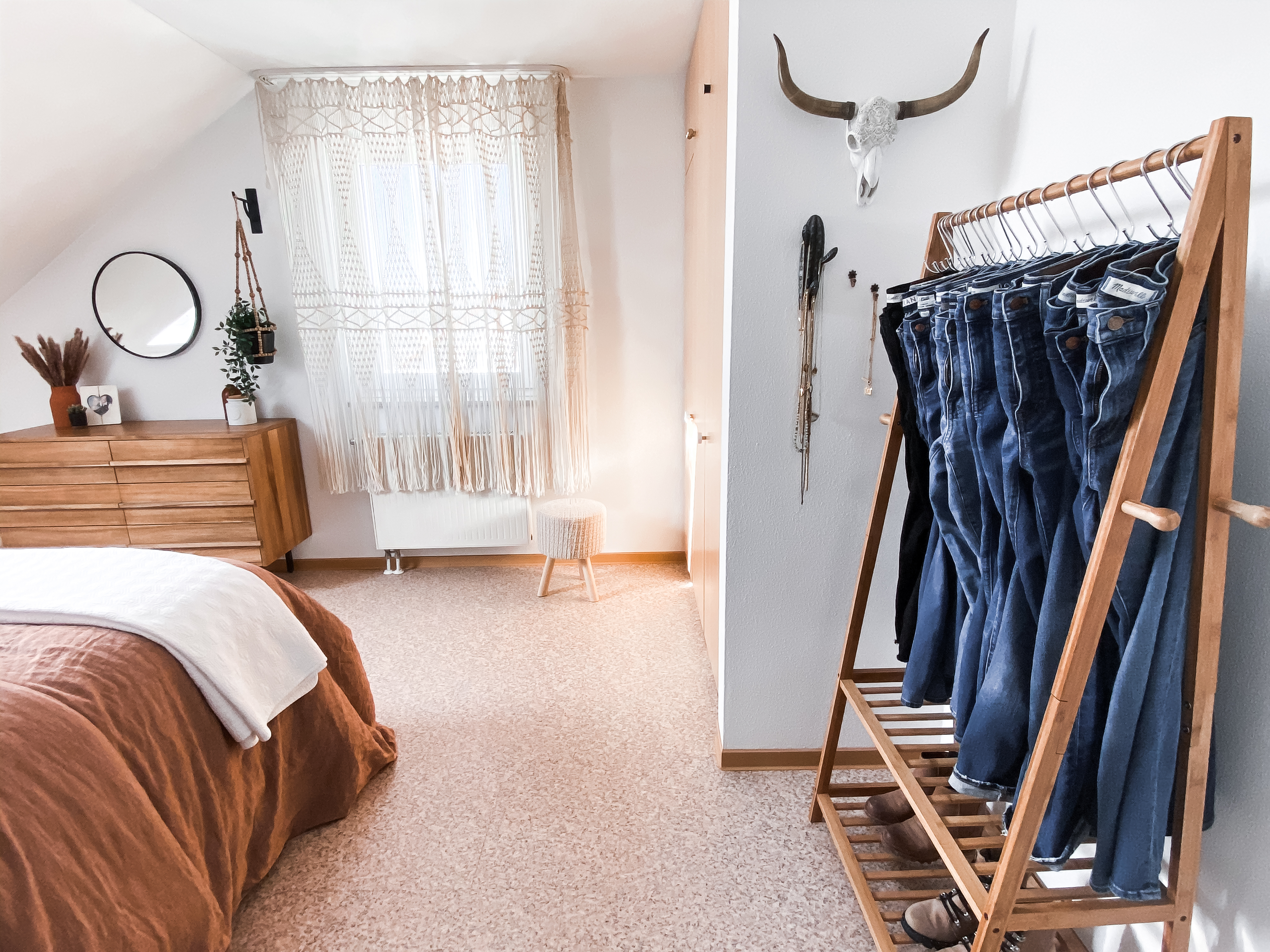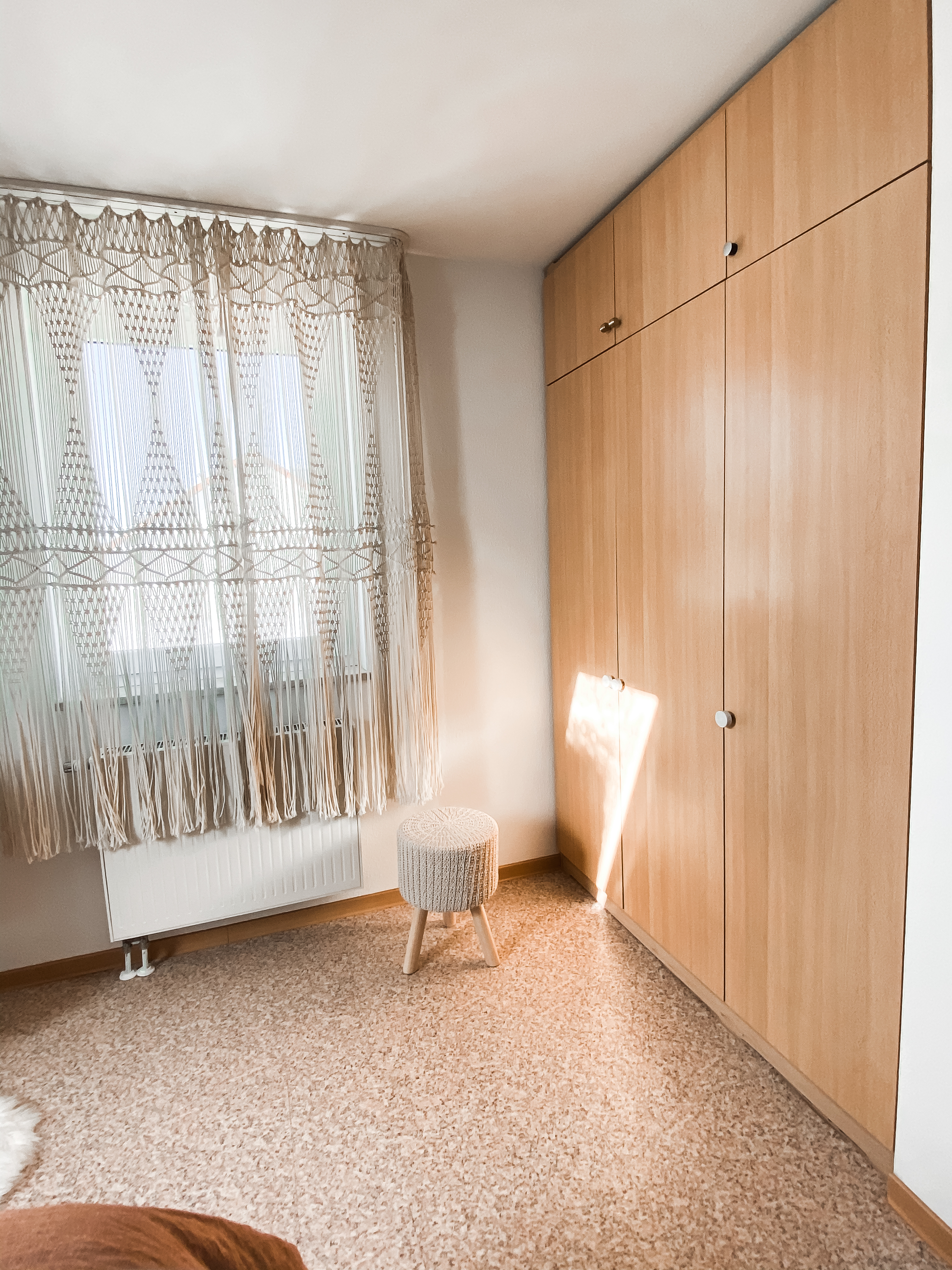 I tried to gather all the links that I could find, or at least tell you where that item came from.
BED | Joss & Main Milan Upholstered Panel Bed in Zuma Pumice
COMFORTER + SHAMS | West Elm European Flax Linen Duvet Cover & Shams in Terracotta Melange
COLORFUL QUILT | Anthropologie Risa Quilt (available in Twin)
NIGHTSTANDS | West Elm Ridge Nightstand (discontinued)
DRESSER | West Elm Ridge Storage 6 Drawer (discontinued)
CLOTHING RACK | Amazon, the most similar
LONGHORN SKULL WITH LACE | Hobby Lobby
WHITE QUILT | TJMaxx (old)
BLACK PICTURE FRAMES | painted from Hobby Lobby
AFRICAN SHIELD | gifted from my FIL
PICTURE GARLAND | Hobby Lobby
WRAPPED GOLD HOOKS | Hobby Lobby
FLOWER JUTE HOOK | Hobby Lobby
BLACK ROUND MIRROR | Amazon
HANGING FLOWER POT | Hobby Lobby
MACRAME CURTAIN | Amazon
STOOL | Kik (store in Germany)
DRESSER KNOBS | H&M Home (H&M DE) (H&M USA)
That's the Deutsch Haus Owner's Bedroom! Except it's not really…
When we moved into the house (about 2 months before our stuff would be delivered) we quickly realized that the room MEANT for the owners / adults would have a hard time accommodating our bed frame. And really, our nightstands, as well. And the bathroom that was attached to that room, is the smallest bathroom in the house with no natural light in it or near to it. If that isn't a deal breaker, I don't know what is.
So my husband and I chose to take the two bedrooms across the landing from the owners bedroom. The bigger of the two bedrooms was turned into our bedroom. The smaller room is now our office, and where my husband uses the built-in wardrobe for his clothes. In between the two bedrooms and the owner's room, there is a full bathroom (tub and shower) with a giant glorious window; I confiscated that bathroom as mine.
Since my boys currently share a room, we gave them the owner's room. And it worked out perfect, because their beds fit perfectly in that space. I'll share their room soon!
That's the room! Any thoughts?