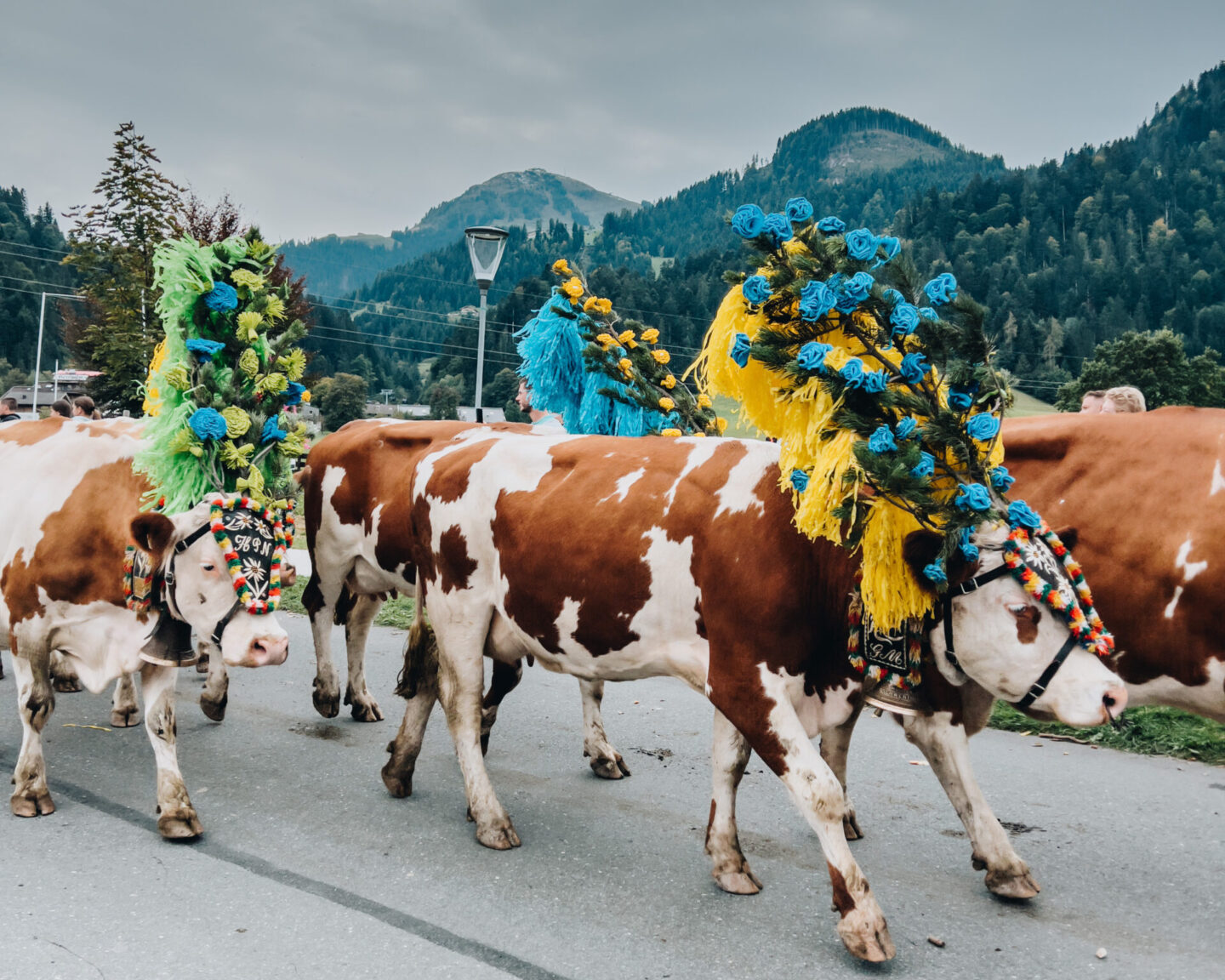 Cows, flowers, alpine mountains, bier, trachten, roast chickens, Steakbrötchen, folk bands… 
In September and October of every year in Germany, Austria and Switzerland, local cow farmers guide their cows down from the alpine pastures before winter hits. The celebration when the cows come down the mountain to lower pastures is called a almetreib, and the experience is enthralling.
Part of what makes an almetreib so fun is seeing the flower headdresses on the cows. It's said that if there aren't any headdresses on the cows, that the herd had a loss. I've also read that some village just don't do headdresses on the cows, regardless of how the herd does, so a little research might save your hopes and dreams because there is nothing quite like seeing cows wearing flower crowns.
Almetreib in Wallgau
Almetreib in Söll
A steak semmel might be one the best things there is to eat at a fest! That and a roast chicken. Really anything you eat is going to taste extra amazing at a fest.
We stayed at this Airbnb when going to the Almabtrieb in Söll, and loved it!