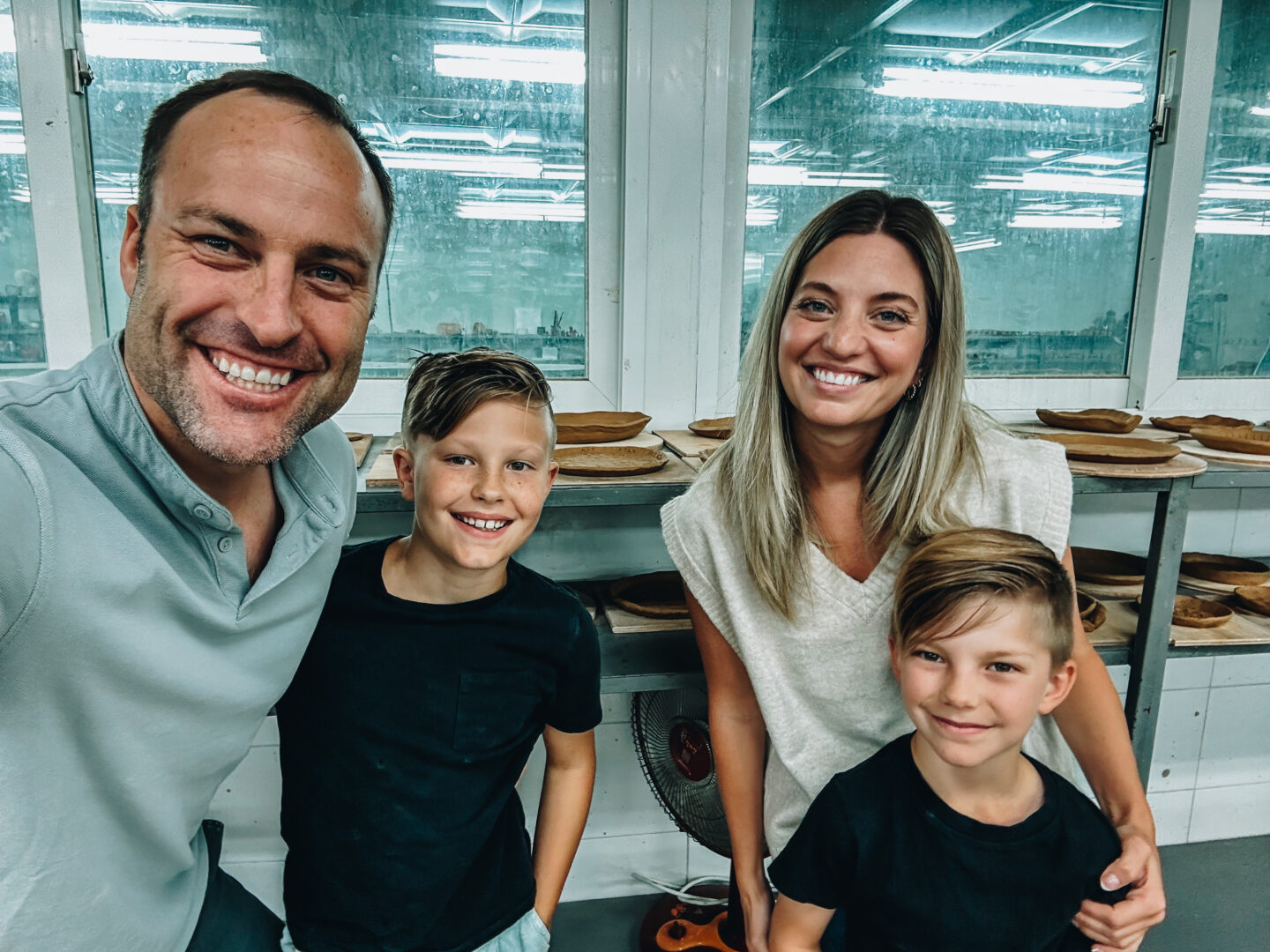 The past few weeks have been dominated by school starting back up! Both of the boys attend a DODEA (Department of Defense) school here too, but their school is one of two (and they're building a third) elementary schools on base and is about three times the size of their previous school. It's been an adjustment for sure, but they're both happy and settling into the rhythm of school. They both maxing out their evenings with sports and programs and so far, are happy with their choices of swim, soccer, baseball and Awana.
We took our first trip in South Korea to the island of Jeju! You can read all about that here.
I signed our family up for a local culture program run by a university near us, and we made pottery!! I mean, all they said was pottery and I was in. But we took pieces of clay, rolled it out and used a model to help mold the clay. ALL of my boys were a little apprehensive about what I signed us up for, but we ALL loved it! It was really fun to try and create something with clay – and to see how hard it is to get what's in your head onto the clay. We'll pick up our pieces in a few weeks and I'll report back as to how we did.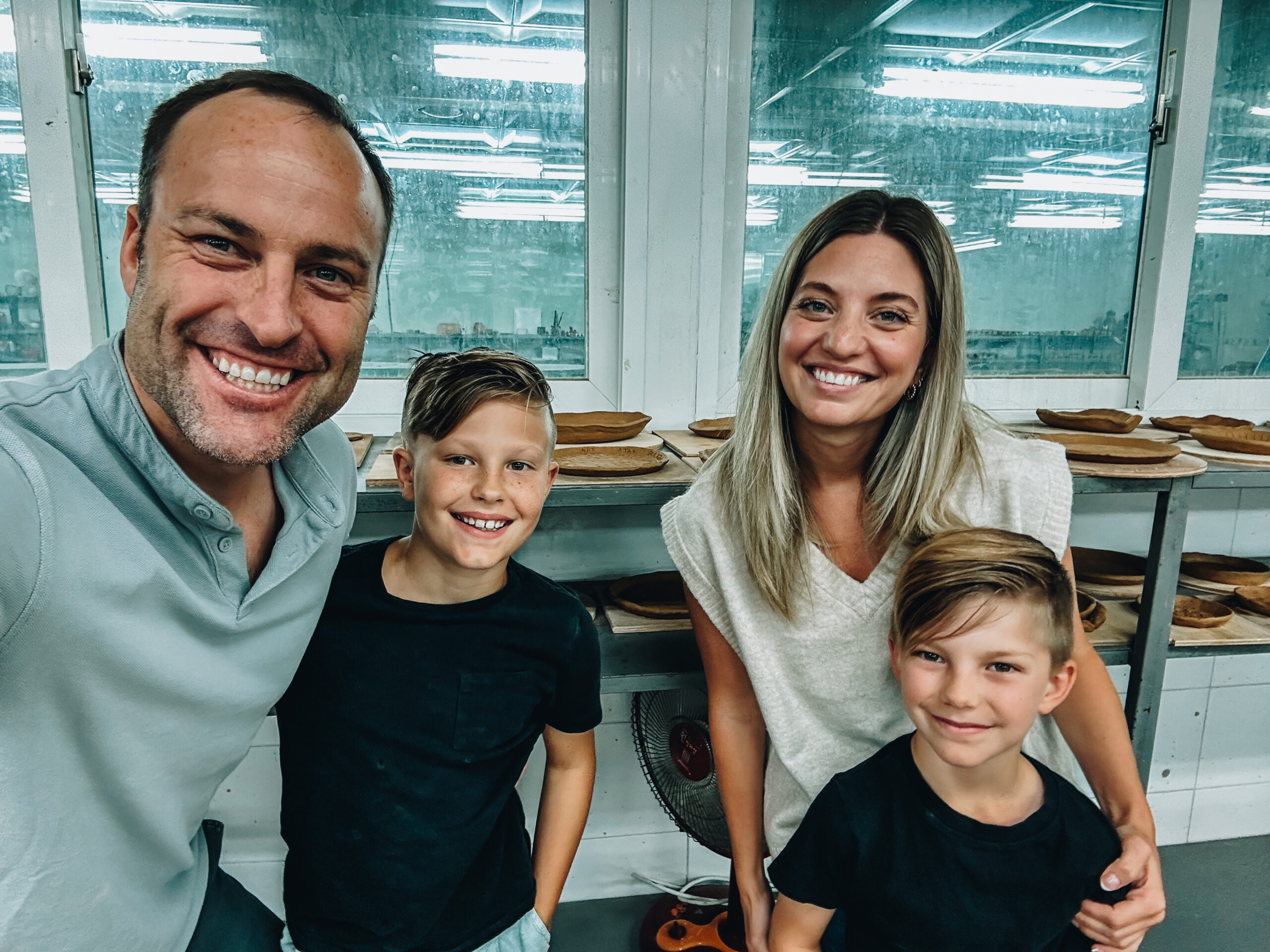 We grabbed a light lunch completely with dumplings, fried eggplants and noodles. I could probably eat this combo everyday!
My youngest also experienced a first… he modeled for a kid's clothing brand! I'll share the photos when they're released, but he loved it! He worked really hard for his WON!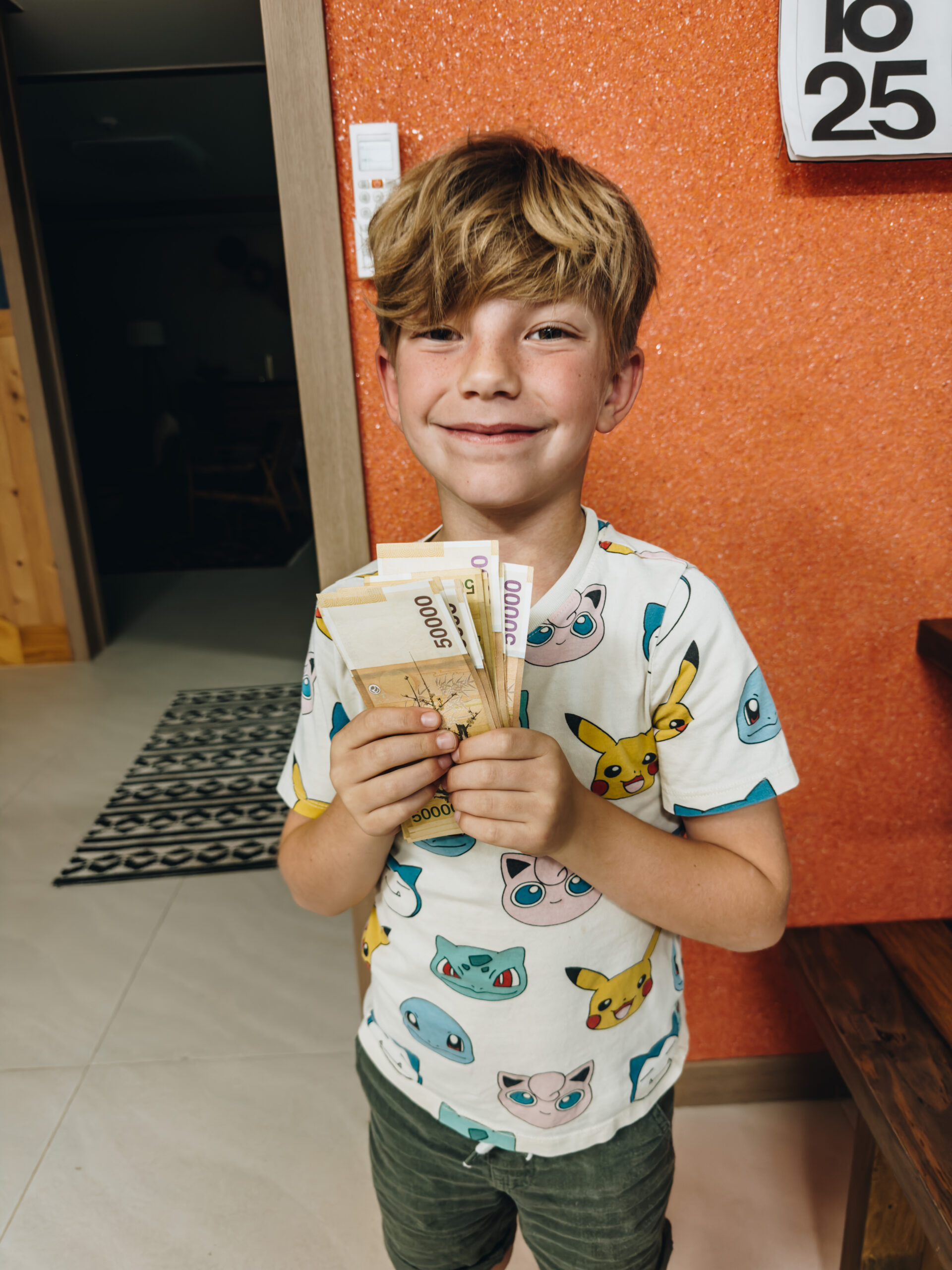 I finally scheduled a hair appointment in Seoul, and we decided to make it a family affair! While I was doing my hair, the boys headed off to the King's Cross Cafe. It wasn't quite as cool as the WB Harry Potter Studios in London, but they did not mind hanging out there while I got my hair done. A friend had shared her stylist with me and I am happy with how it turned out! I can now say that I've had my hair colored on three continents.
We walked the streets of Hongdae afterwards watching some K-pop dancers and looking in all the little shops. I can never really shop when there are so many options, but I do love walking the street and window browsing. We ended up getting sushi to go, and made it home in about an hour and half, pretty good for weekend Seoul traffic.
I came to the realization that one of the hard adjustments to living in Korea is being illiterate. While I was never fluent in German, I was at least literate in their alphabet. Here, I'm playing 'match the symbols' when trying to follow navigational instructions, store signs, even food labels! I didn't know how much not being able to read impacted my confidence – even with all of the Koreans I've interacted with being extremely comfortable and open to pulling out a phone and translating their communications. Still, I want to be able to read a restaurant sign or a street sign. I am currently studying Hangul – so if you have any tips, let me know!!