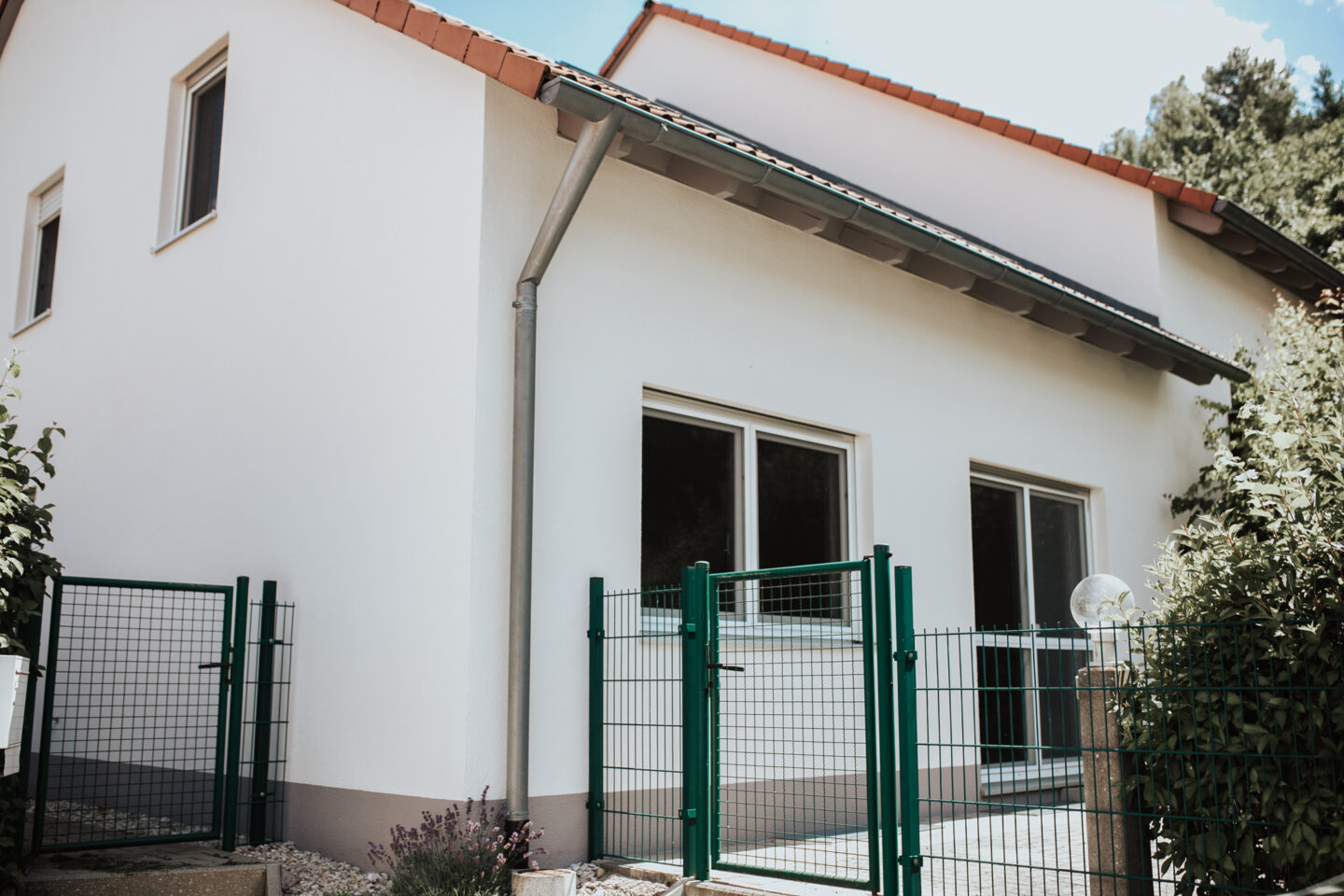 It's taken weeeeeeeeeeeeeeeeeeeeeeeeeks to get here…
Literally.
But, it's here and that's all the matters now, right?! Because of Covid, we didn't look at a bunch of houses. We didn't really look at all. We just took information that we received from others and blindly accepted a house. This is the thing about being in the Bavirian countryside… it's all about the same. Sure, there could be a German house that is literally perfect, but I didn't t have the patience to live in a hotel while waiting to find it (even with having to quarantine).
Here's the thing about our house; it doesn't have character and doesn't look like a storybook cottage. But it is in a German village and we're living in it! AND it has more than enough space for us, and for all the guests that better come over once US travel is allowed.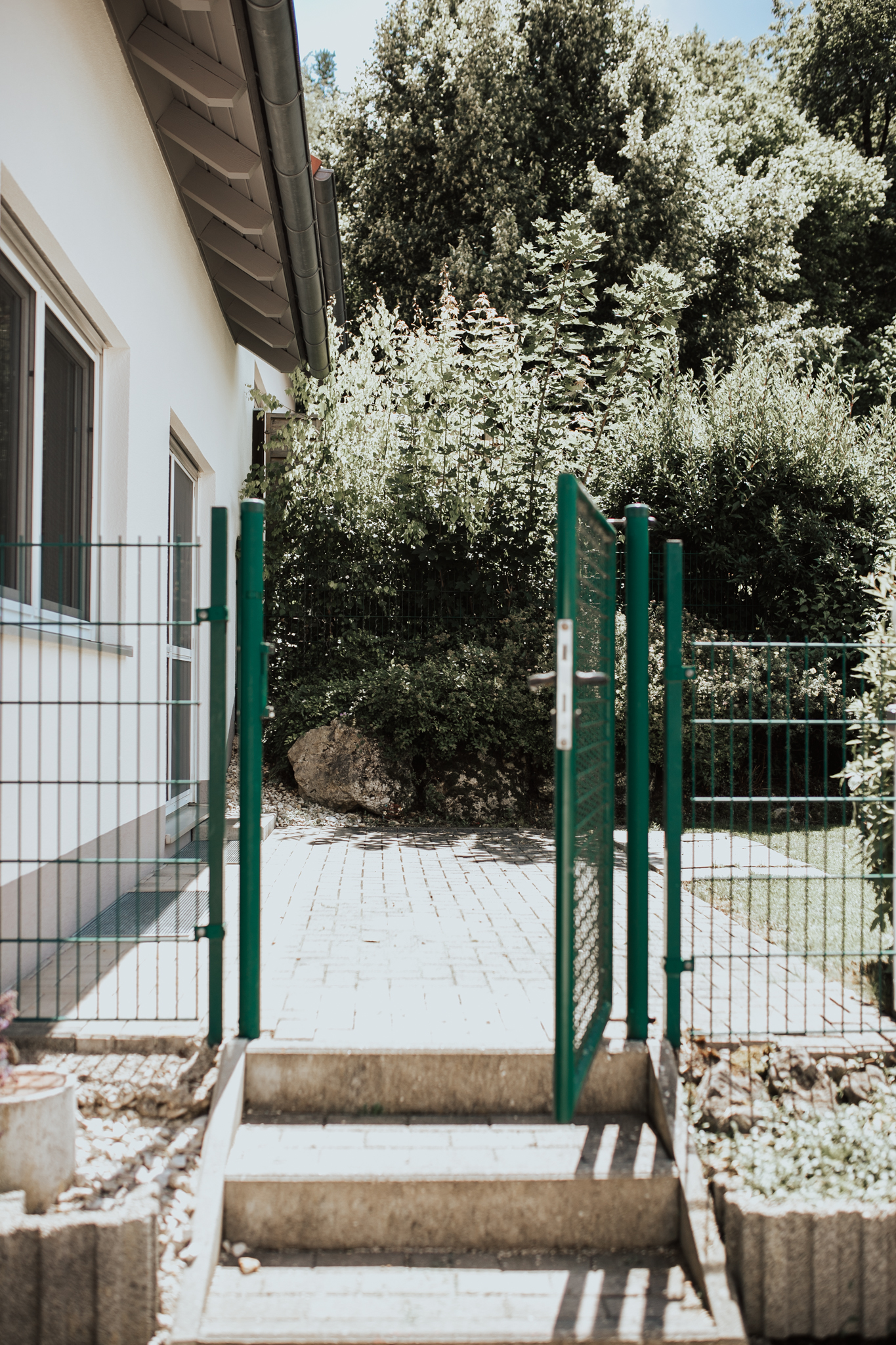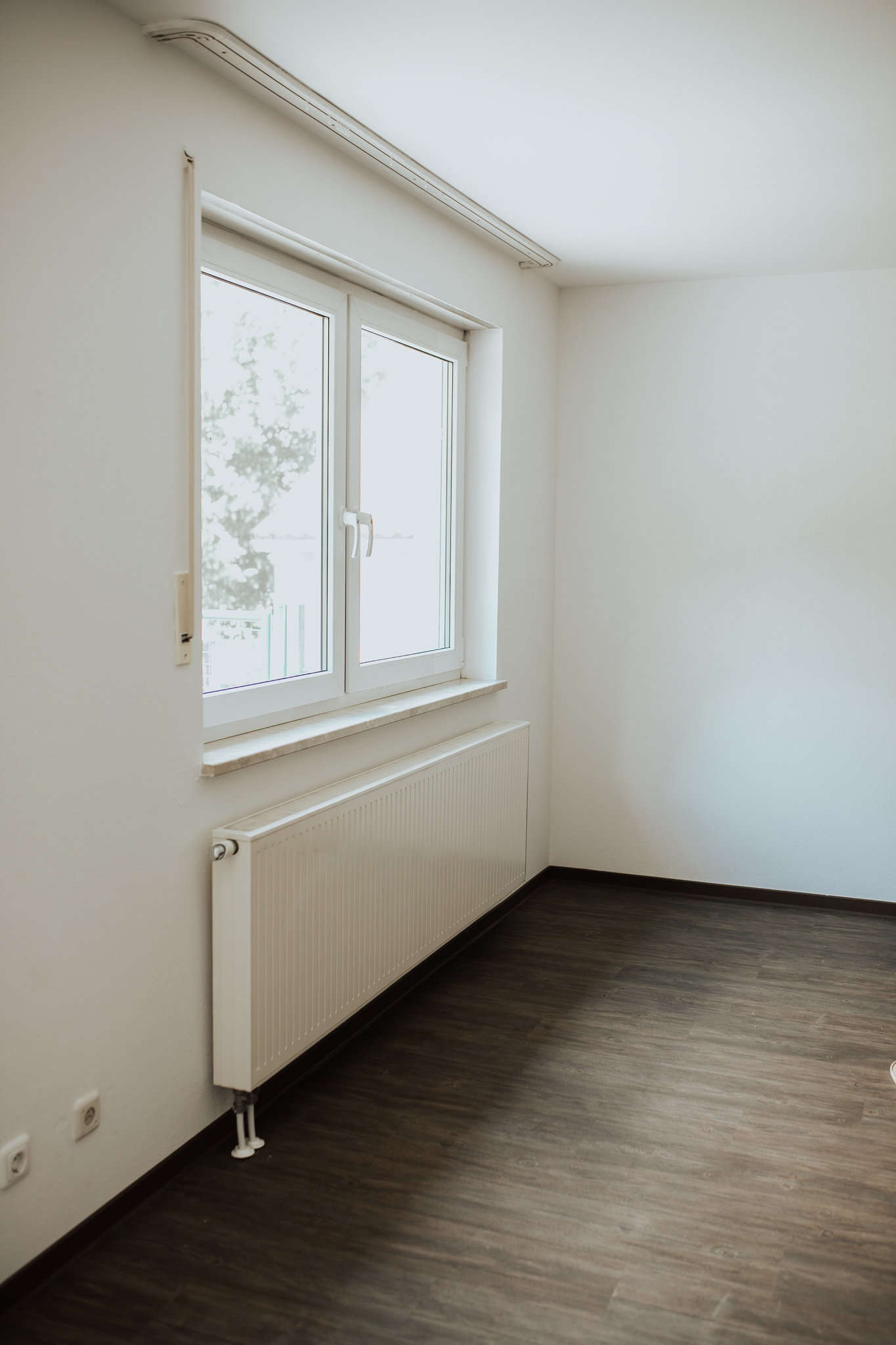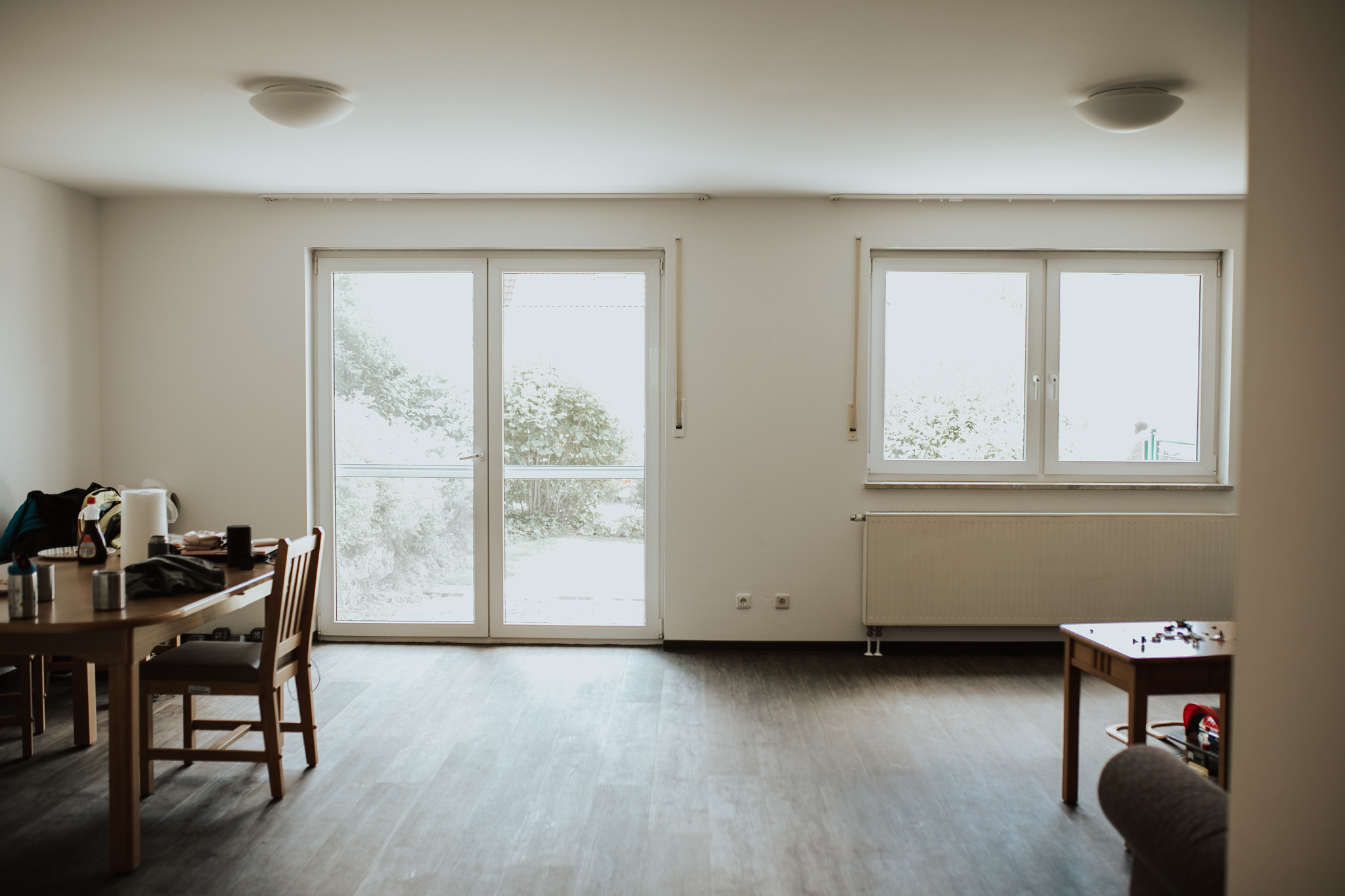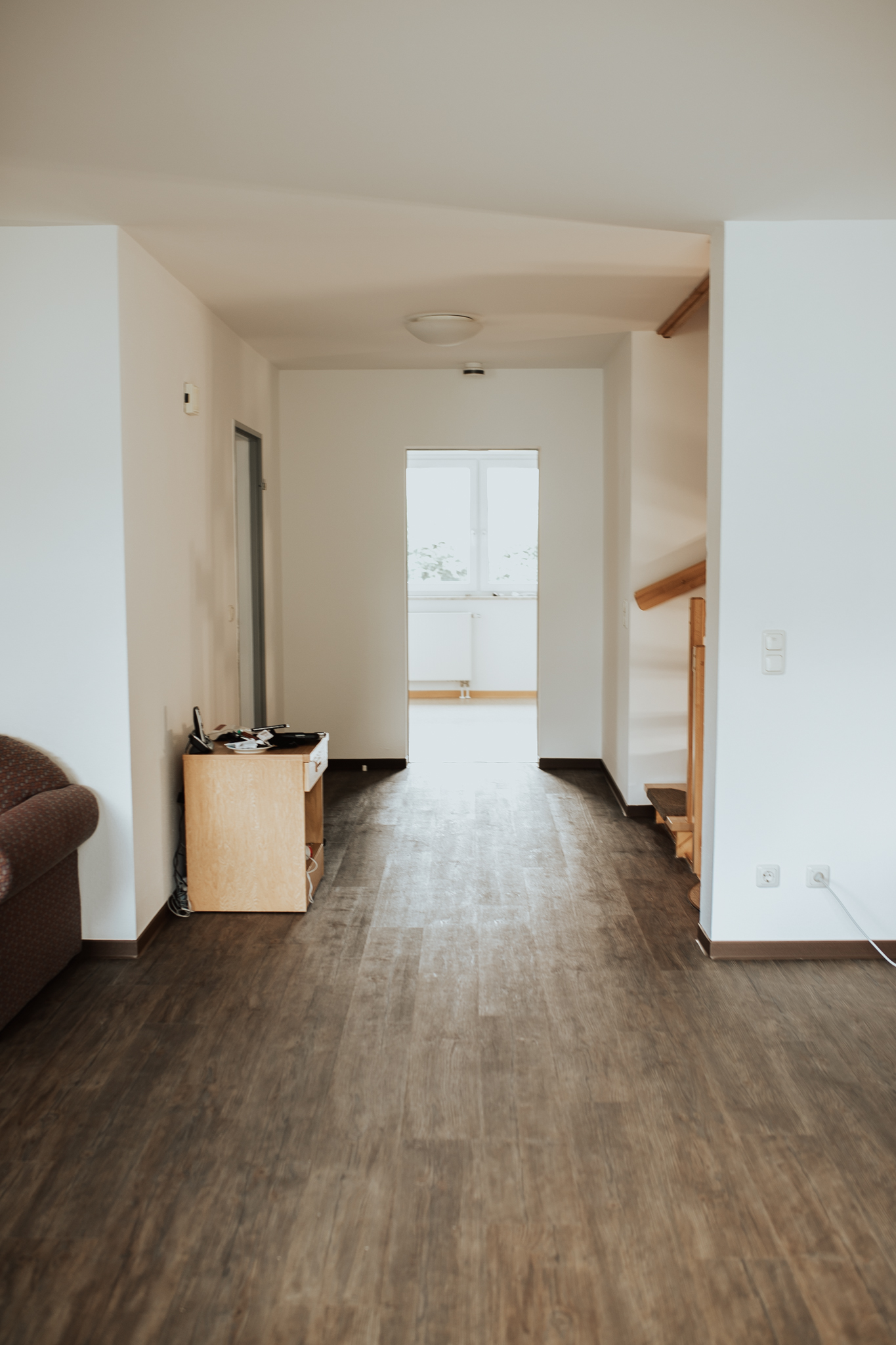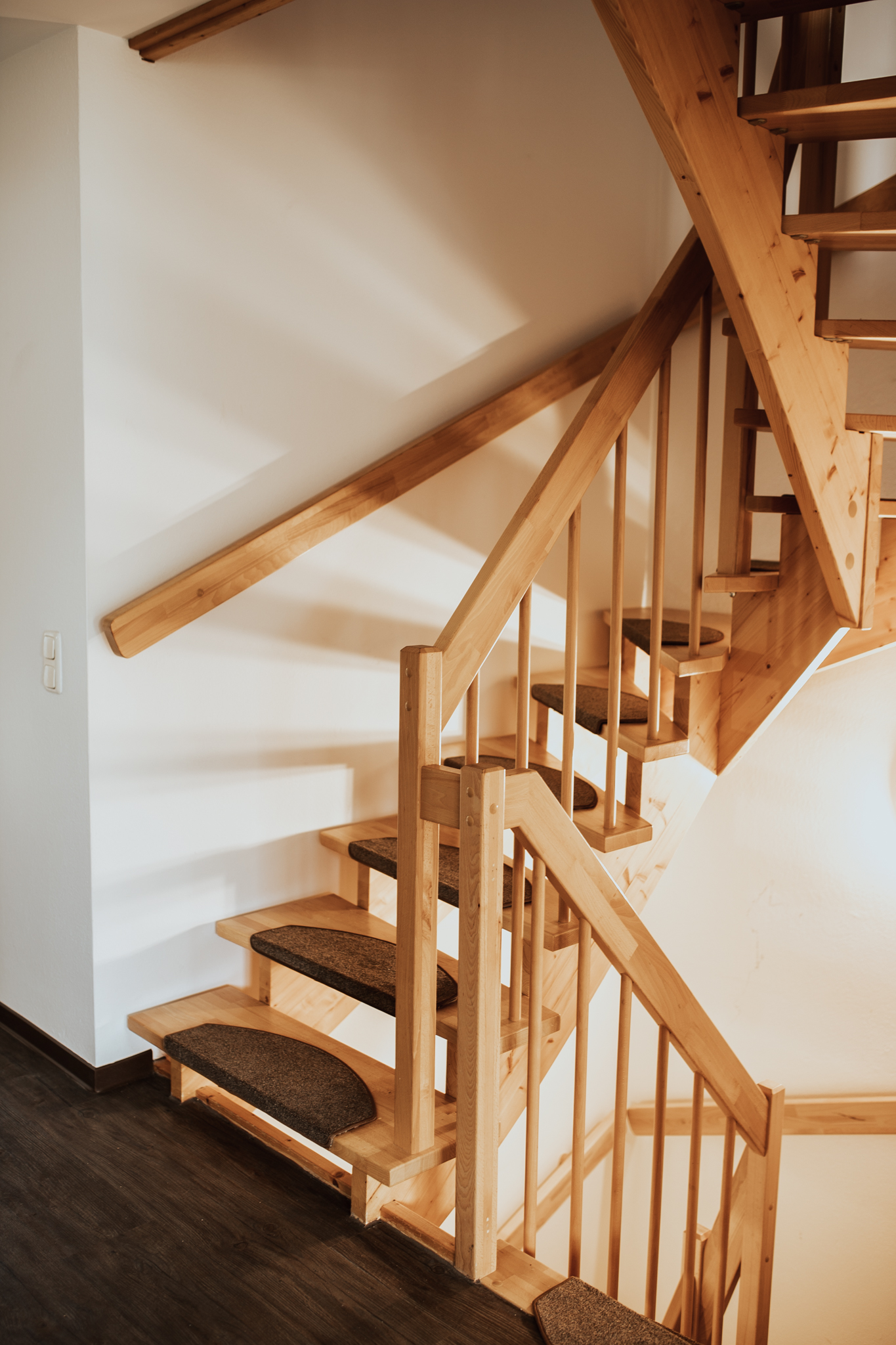 I know I'm going to get this question, so here's the answer. We do not have our stuff yet. Operation #savethecouch is still fully in progress! Hopefully sometime before Thanksgiving we'll have our stuff. It's pretty normal for it to take a couple months for household goods to arrive, but Covid is definitely adding some days. Anything you see in this house is government furniture.*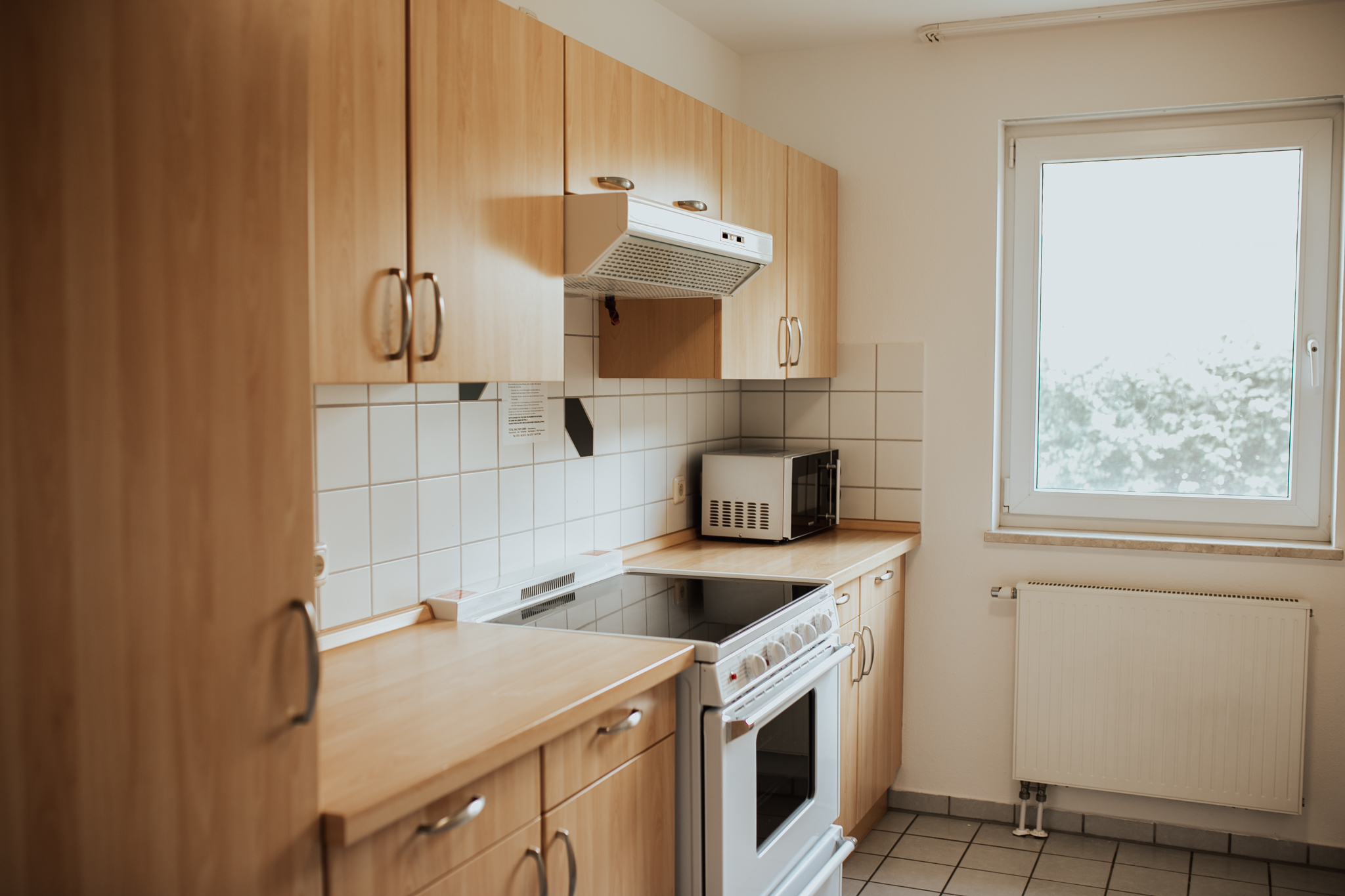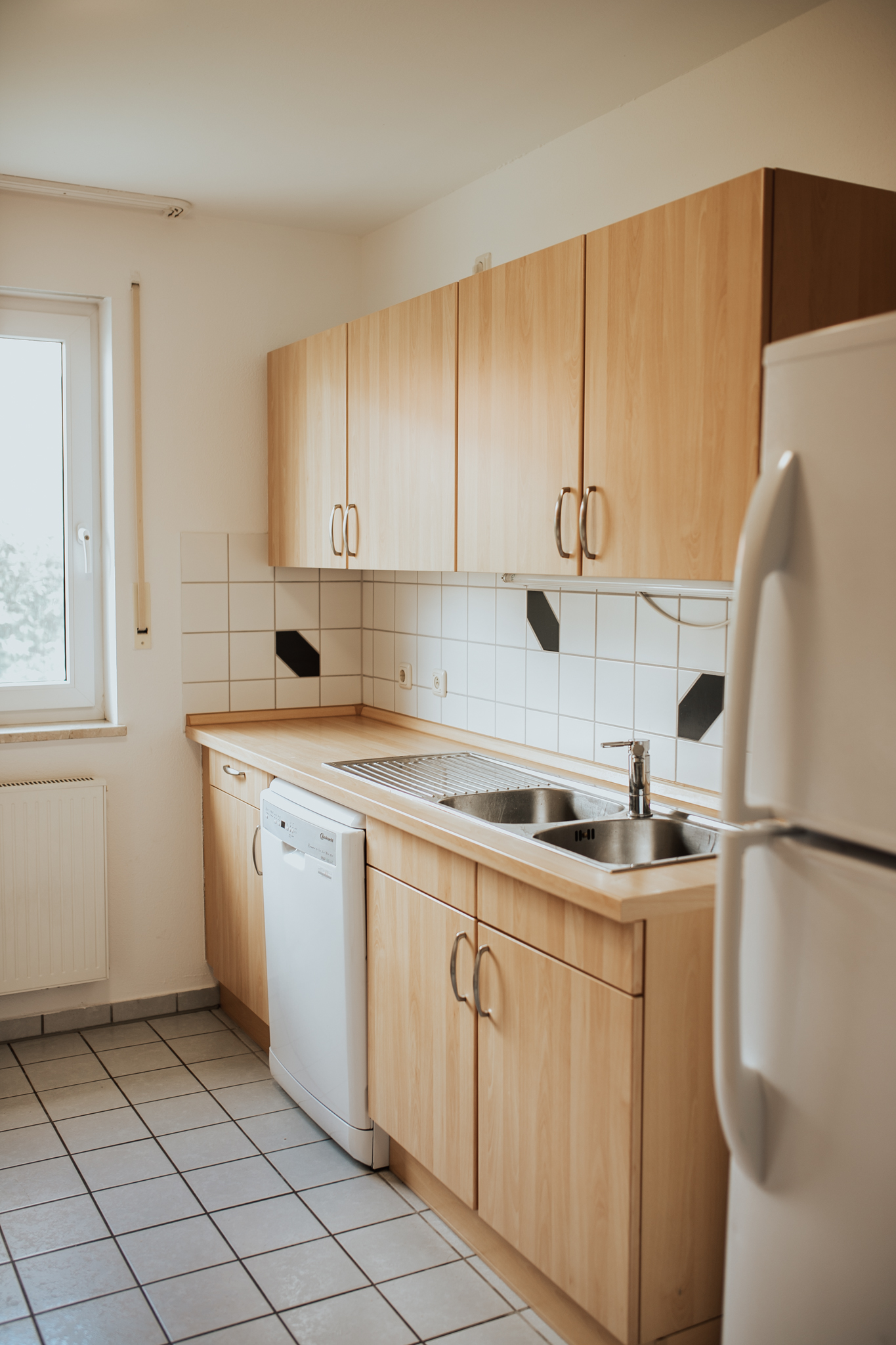 This house has a bit more square footage than what we've lived in previously, so it's going to take a bit to fill it. Also, there is literally no storage anywhere it the bathrooms, so it's up to us to provide any. It's never quite as fun to buy things you need. It's way more fun to buy things you want.
And here it's going to take a little creativity to work around slanted roofs and little nooks. And that floor… it's basically pink.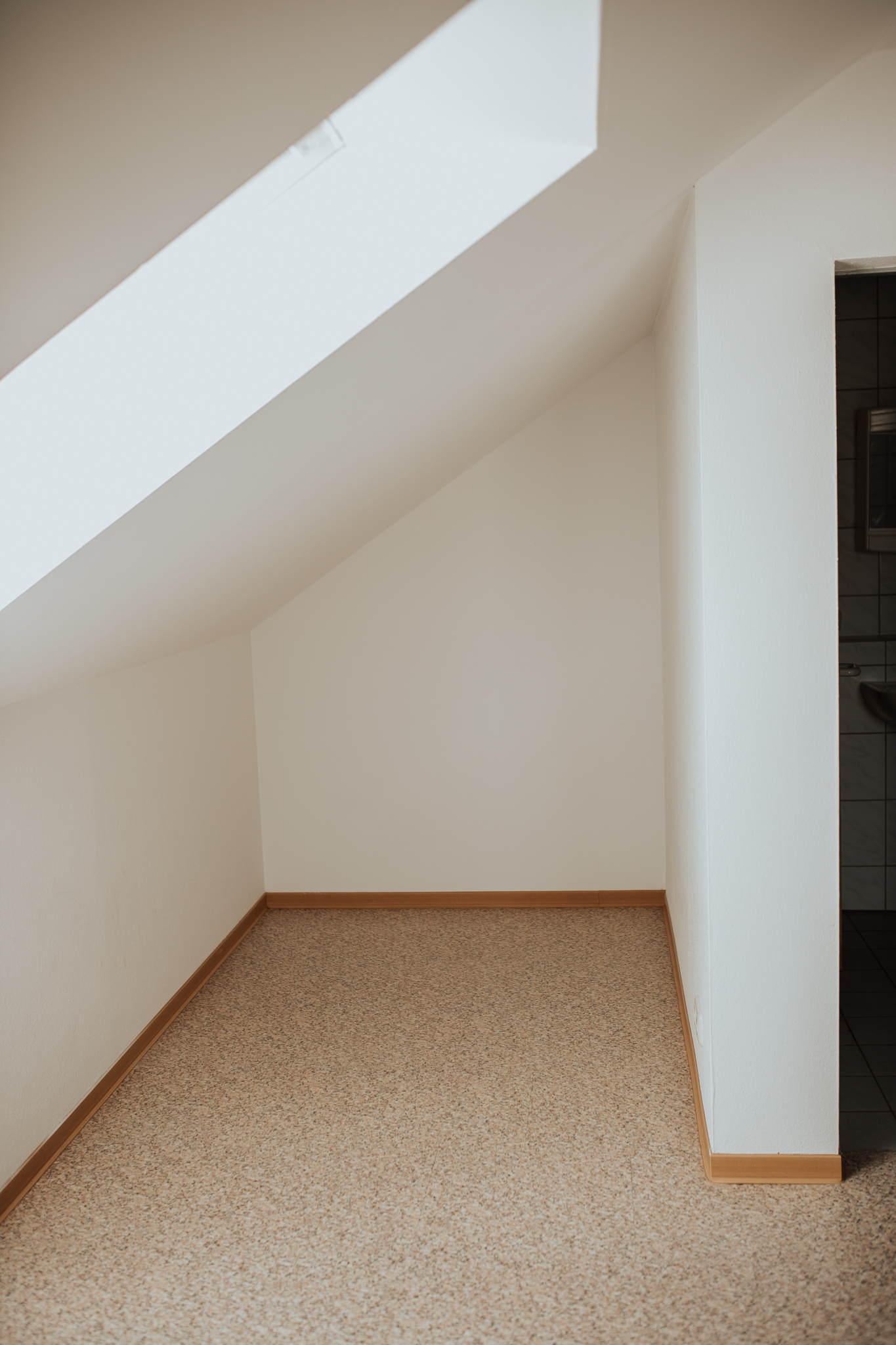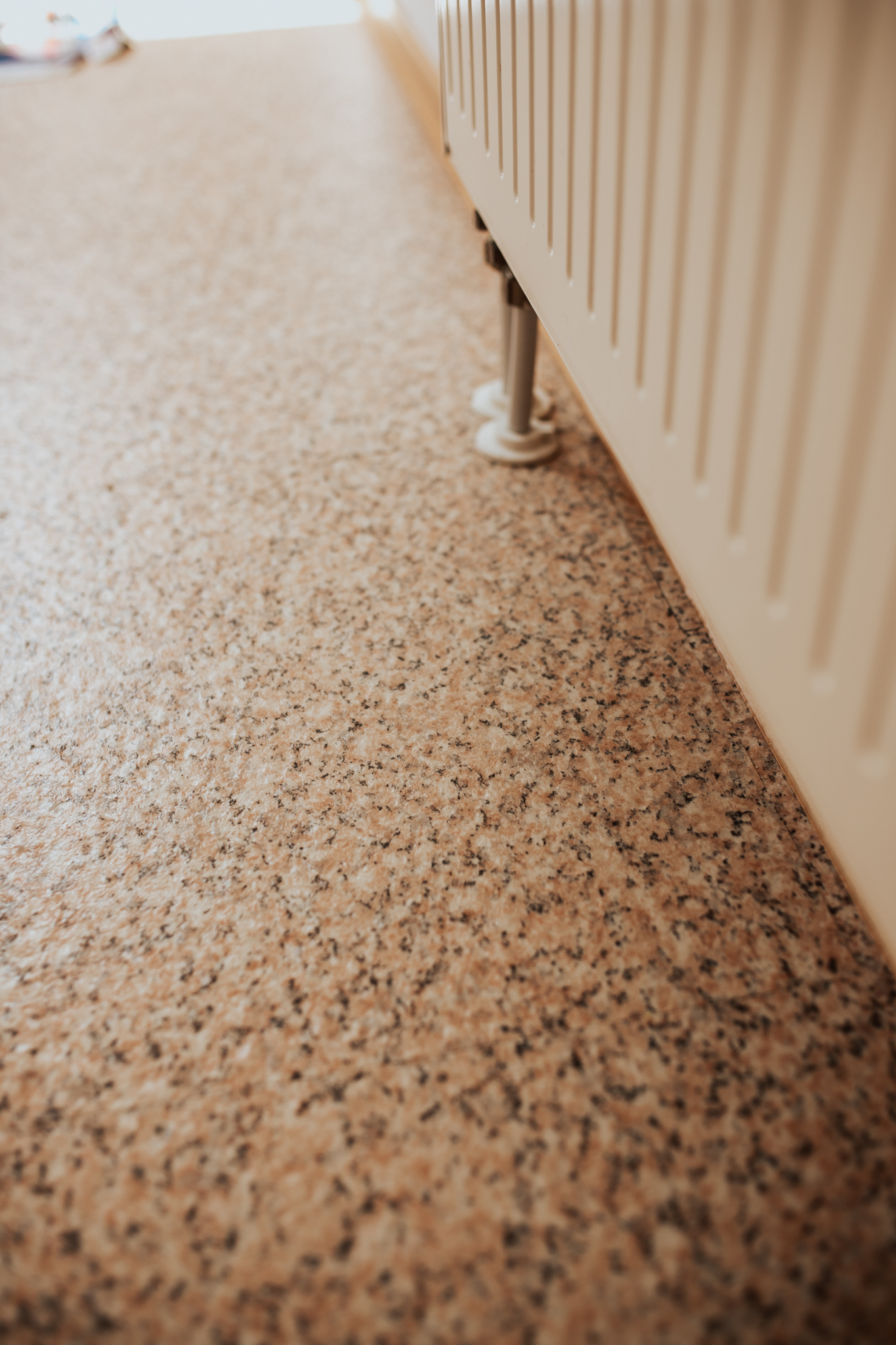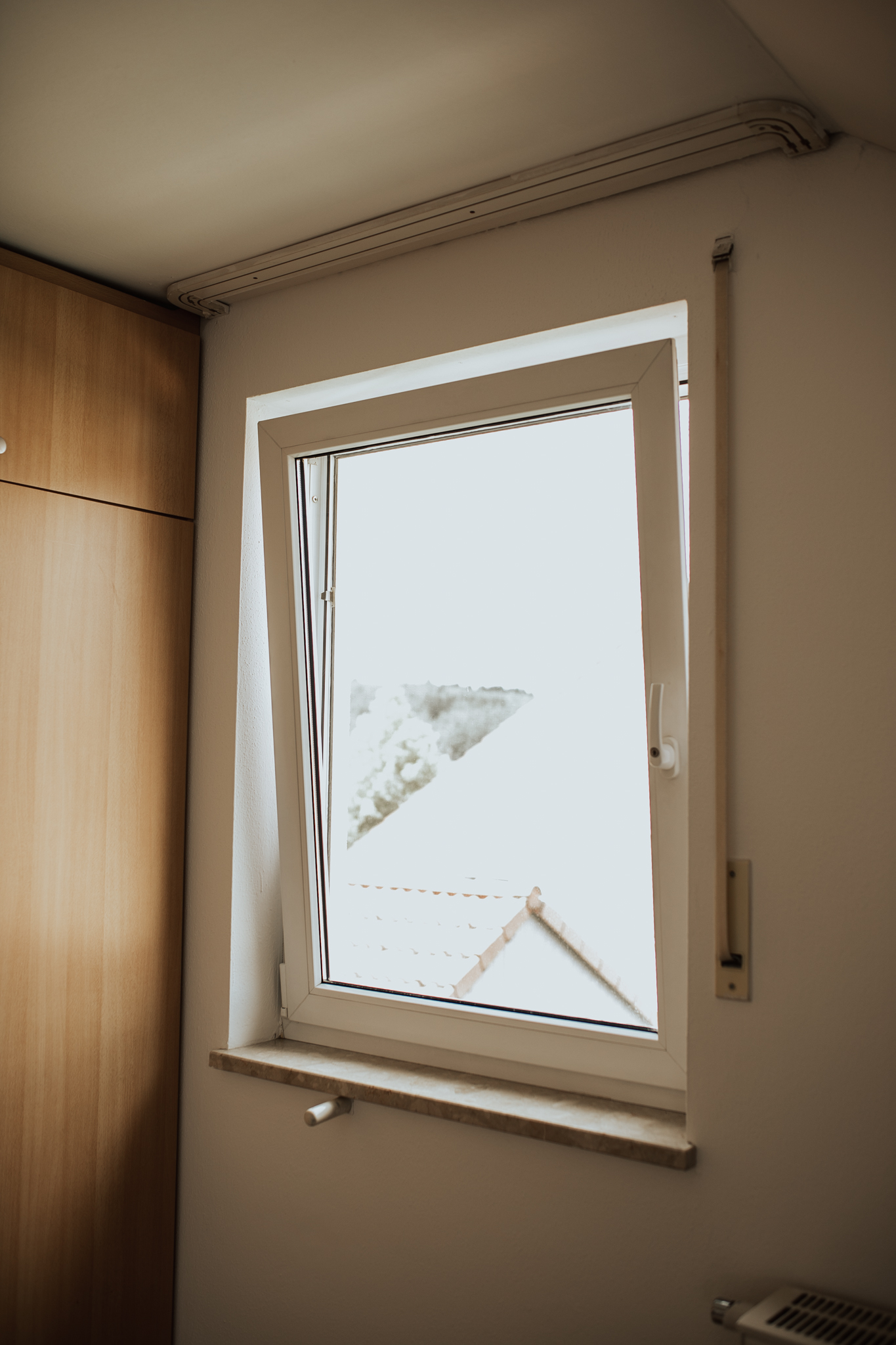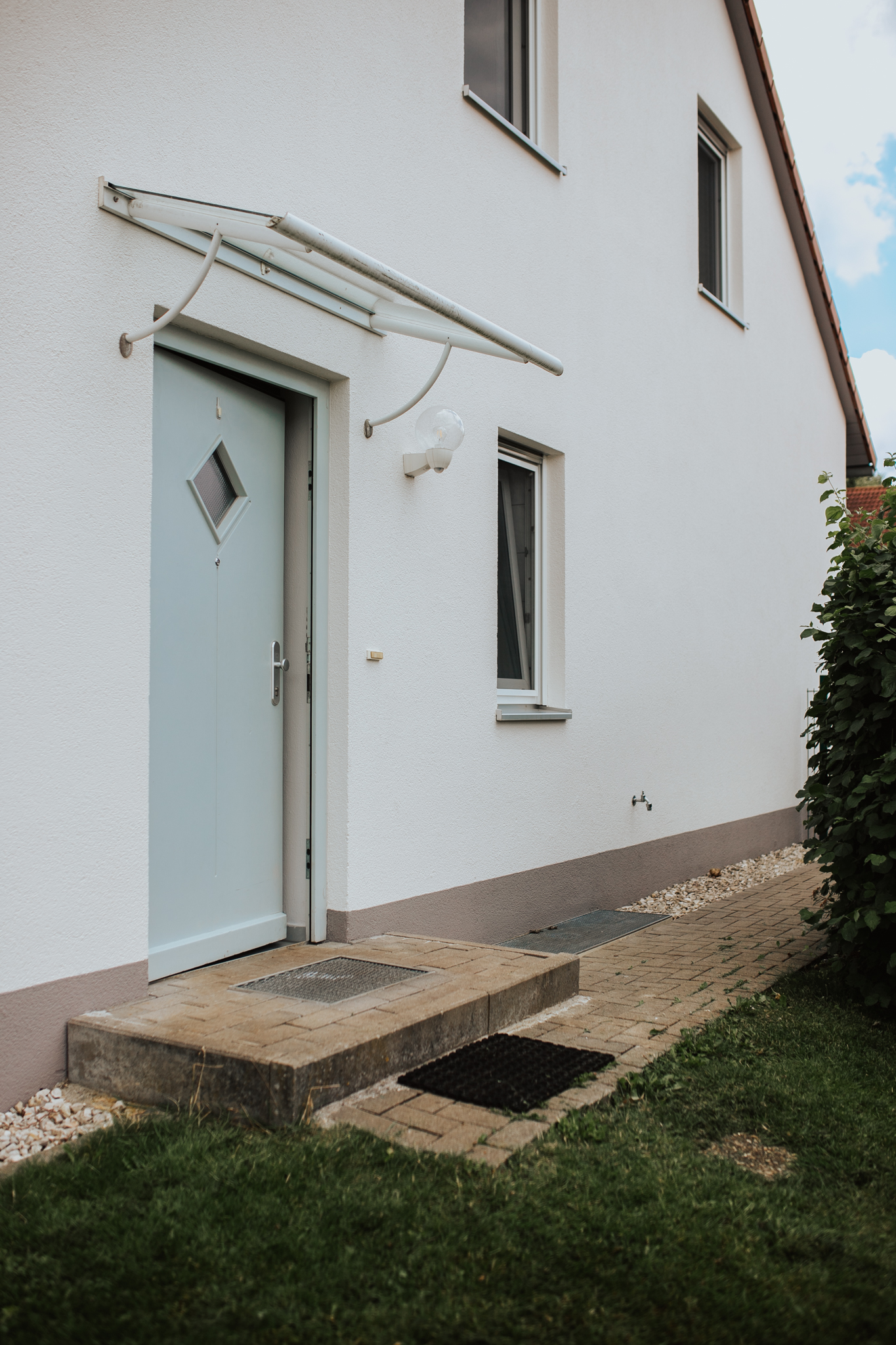 That's the gist of it!
I'm sure it will look a bit different once I bring my bohemian southwest vibe into the place. I DID spy some real cactuses at a hardware store, and since I had to give my real plants to my neighbor, I'm excited to get some new ones. Especially here in Germany, where everyone had THE prettiest flowers.
It's hard to capture too, but we get some of the best sunsets out of our windows over the golden fields. And since the sun doesn't set until 10pm, it's a pretty view all evening!
So that's my German house…. she needs a name!! What should it be?!?!
*It's an option to borrow furniture from the government while we're here in Germany. We could use it just while we're waiting for our stuff to arrive, or keep it the entire time.