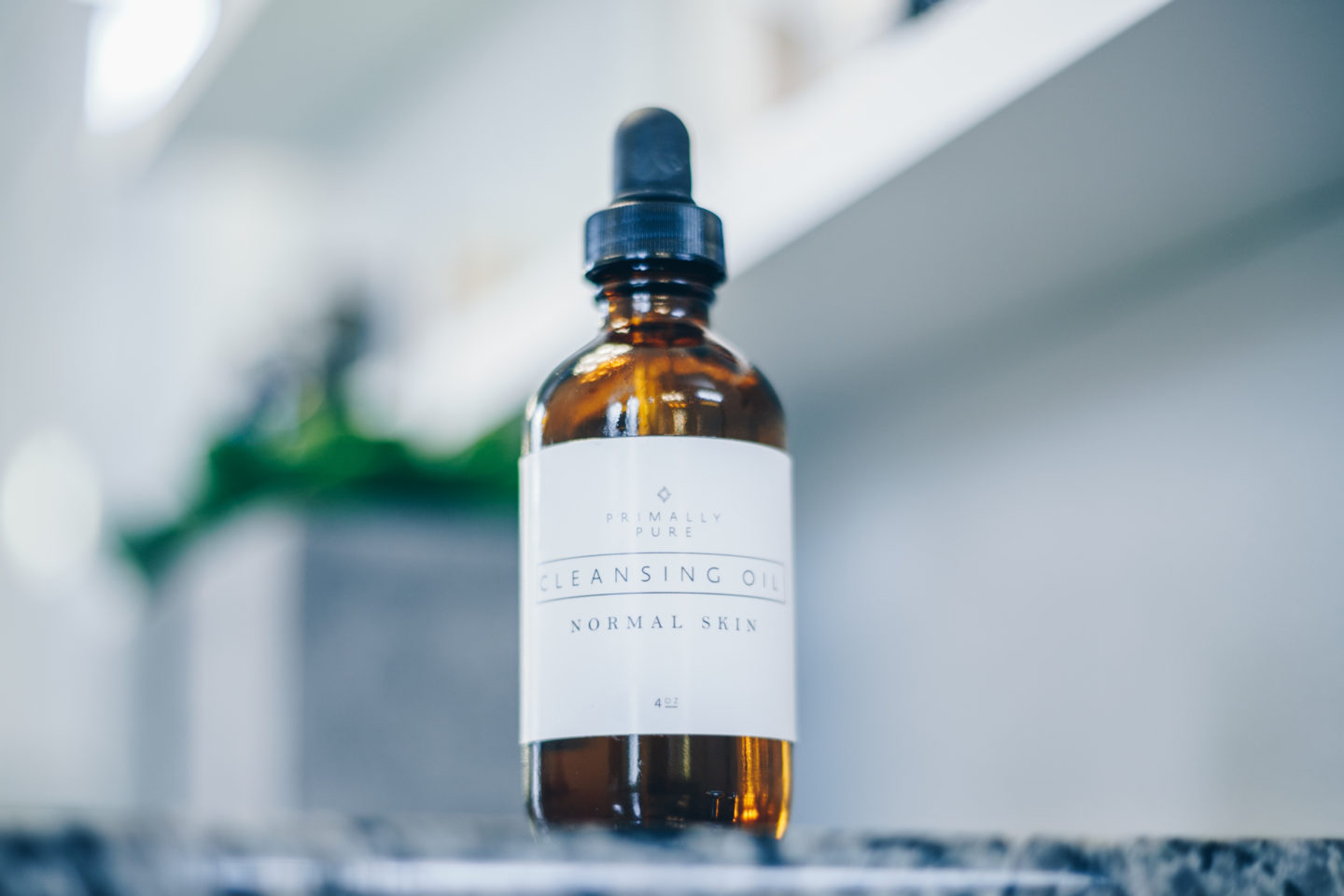 There are two things that I don't LOVE doing. One is brushing my teeth. But since I hate hairy teeth even more, I brush brush brush sometimes multiple times a day. The second thing I really would just rather avoid is washing my face. I'm not sure if it's because I don't like water around my face, or because it just seems like a chore to me – but either way, I've been knowing to sleep in my makeup just because I did not want to wash my face.
I have fairly normal skin… normal in the sense that it isn't oily or dry. It is a bit sensitive, but other than that time I moved from California to Colorado, I don't deal with breakouts either. But since I've been living in a very dry climate, I was noticing that every time I would wash my face – even with a sensitive, pretty clean face wash – my face would be incredibly tight and dry.
So I decided to test out a cleansing oil instead of a traditional face wash! And I know this something that you can make yourself, I decided to buy one. Because who knew if I would like it. Turns out, I love it!!
I got these little gray planters from the Dollar Spot at Target. I actually keep crayons in a few on our island for the boys to color with in the morning. But they also happen to be the perfect size to store my Primal Pure Cleansing Oil in! Because this is oil, I wanted to try and protect my granite sink as much as possible, and this little planter is perfect for the job!
https://youtu.be/19RTQM-O49o
I'm not sure if there is a wrong way to use this, but the little video above shows how I use it. I take about a quarter size amount – if I have eye makeup on, I use less if I don't – and massage it all over my face, my eyes included. After about a minute or so, I'll take a clean washcloth and with warm water, I gently wipe the excess oil off my face.
That's all I do!
Honestly, it feels like a little spa treatment whenever I wash my face, which is total motivation for me to actually wash my face! But my favorite thing is how it makes my face feel afterwards. I WAS using unrefined organic coconut oil before I tried this, but this is much less heavy. And the cleansing oil takes off my makeup without removing all the hydration out of my skin. I've been using it for a couple months now, and am just the biggest fan!
Here's where you can get your own Primally Pure Cleaning Oil and while I haven't used any of their other products, I'm definitely interested because of the great experience I've had wit the cleaning oil. If you have used their other products, let me know!!