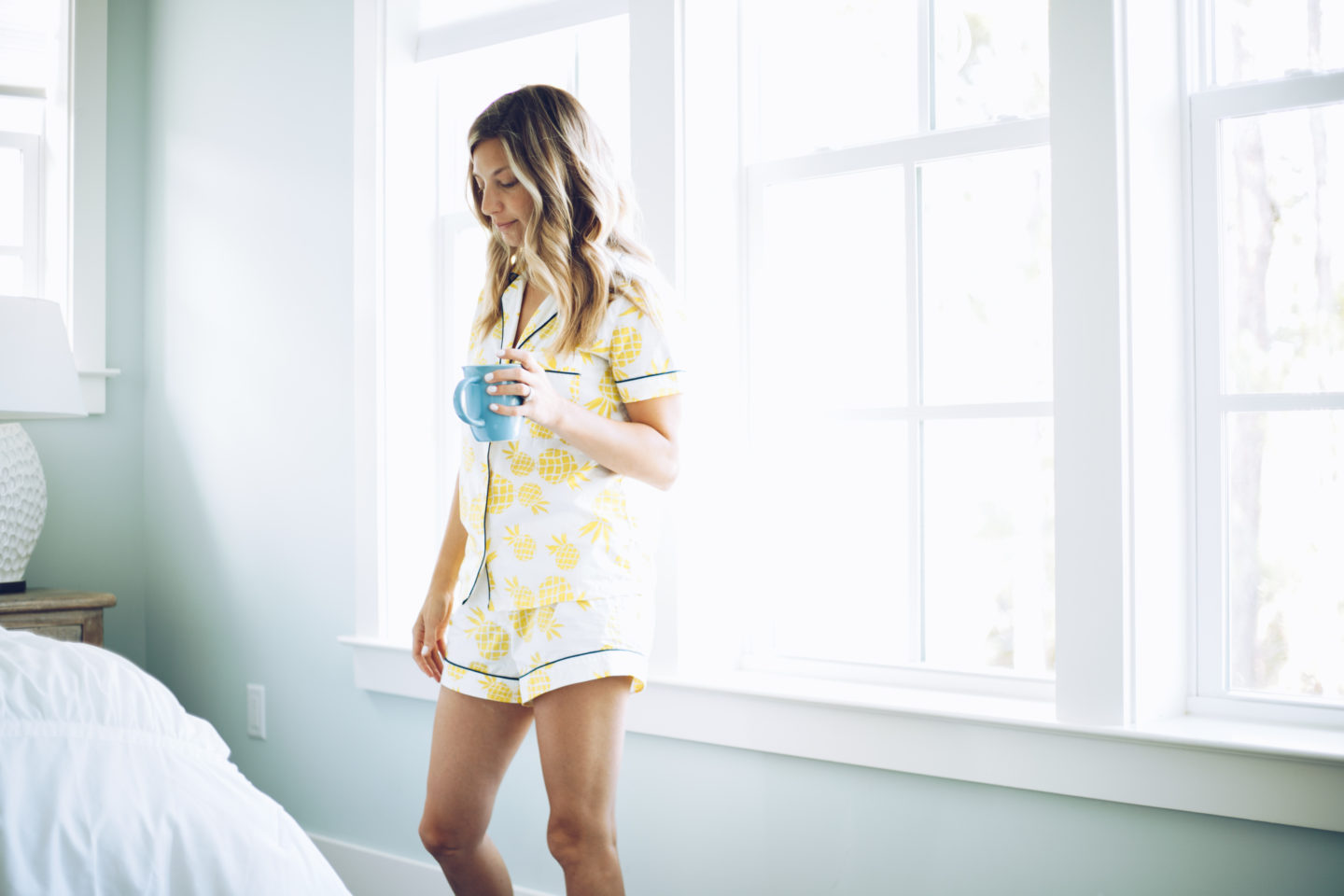 One of my favorite things is a pajama set. I think I first heard the term little luxuries from Ashlee Gadd, but that is definitely what I think about when I think of PJs. I love changing into my PJs as soon as we're home for the night. Or, if I can't get to it before the boys go to bed, it's the first thing I do after they're thrown into their room. And in the morning, while I'm making breakfast or packing the boys lunches (if I didn't do it the night before) I usually rock my jammies for a couple hours before I get ready for the day.
I want the material to be comfortable, and I want them to be cute. I love both pants and shorts set because it's really the print or pattern that I care about the most. I am a firm believer that Christmas shouldn't be the only occasion jammies are purchased for. Vacations, Fourth of July, Valentines Day. How cute would Thanksgiving PJs be?! But even a good Saturday morning pancake session would call for a cute pair of PJs. No?
I like wearing clothes that make me feel good, it only makes sense that I feel good about what I'm wearing to sleep. And have cute clothes to make breakfast – or throw frozen pancakes at my kids in.
I've rounded up a few cute sets, in case you're looking for a pair! I know I always am. (Most are currently on sale!)