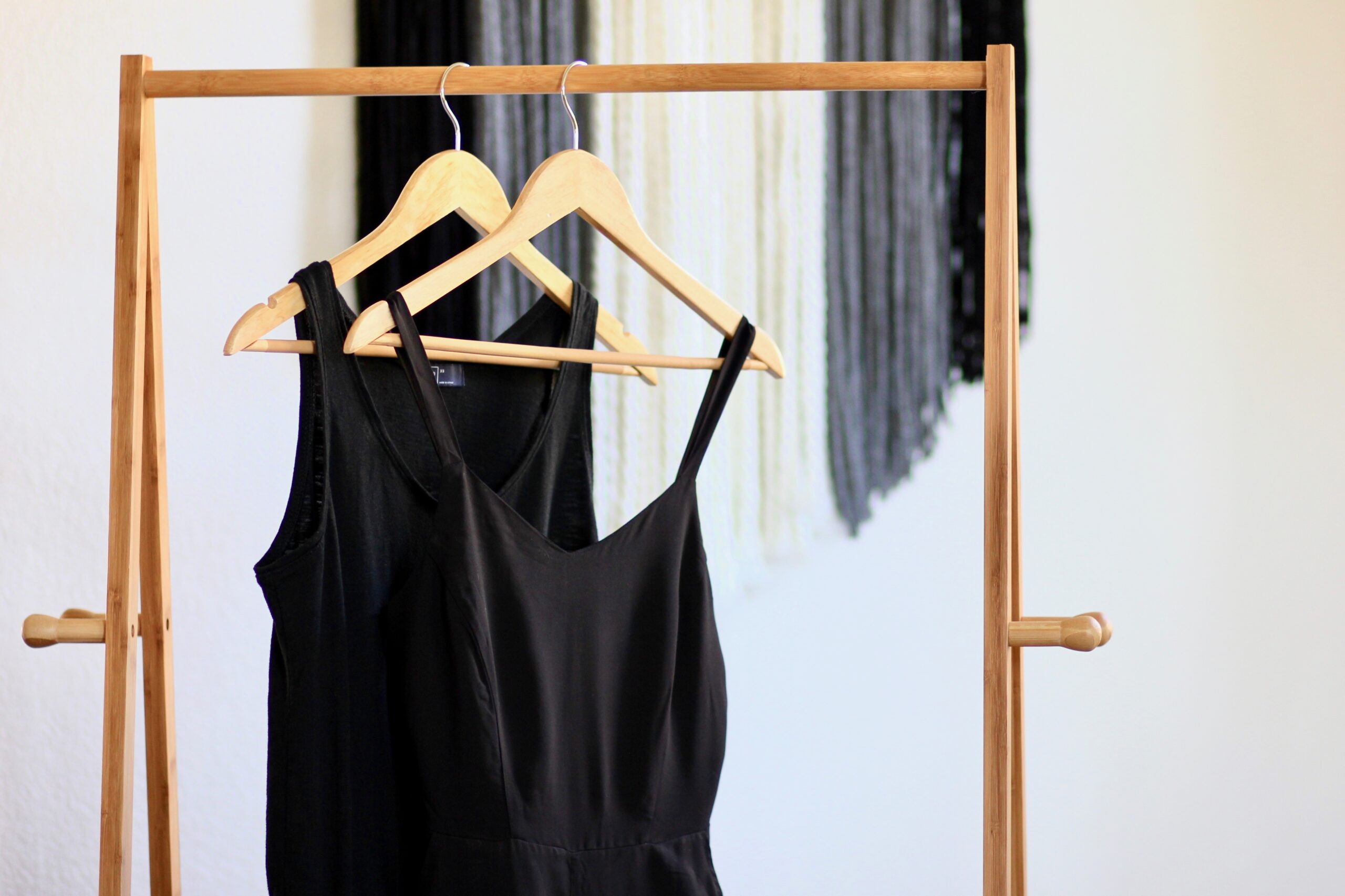 What I hear most often, when I wear a jumpsuit, romper, one-piecer – pick your adjective – what I hear most is people telling me that they just wouldn't know how to wear that. And while I don't think wearing a jumpsuit is the same as throwing on jeans and tee, don't let it be that intimidating either. It's like wearing a dress, that has pants on the bottom.
There are all kinds of jumpsuits out there from pants, to joggers, culottes, and shorts. I think technically overalls can fall into this category too, which is probably why I like them. Rompers do have a little bit more of a boho vibe, so if you tend to vibe with only classic pieces, this might not be your thing. But I do think most of you would be surprised that you actually like this style, if you tried it out!
Let's talk about how I styled these two different, albeit both black, jumpsuits.
the tapered pants jumpsuit
PARK PLAY DATE
The t-shirt under a jumpsuit is pretty trendy, and I don't always love the look. But when I tried it out with this jumpsuit, I LOVED it. And it's a legit mom outfit!
CHURCH + BRUNCH
The drawstring keeps this jumpsuit pretty casual, but switching up the shoes gives it just a little bit more dressiness so I can wear it to church, or brunch. I can totally see this outfit and a mimosa in my hand, can't you?
the culotte jumpsuit
WEEKDAY MAMA
I've seen culottes styled a lot with sneakers -it's one of the reasons I tried out the trend! Because with the addition of sneakers, I can wear this outfit all day, everyday. When it's warm. I'm still playing around with cardigans and sweaters that I like with this outfit. I'll let you know if I find one I like!
DATE NIGHT
The lace cami underneath adds a little sexiness, and while I'm not a regular heel wearer, adding some height always looks good with a mid-length. The husband took the pictures for this post, and this look was his favorite!
---
It hasn't been consistently warm enough yet to put the culotte jumpsuit into a weekly rotation, but as soon as it's gets a tab bit warmer, you'll see me wearing it a lot! And the tapered pants jumpsuit is already being worn. Because even though I live in not-so-sunny California, we do have mild temperatures year round, which is what this jumpsuit was made for, those late spring, summer, early fall temperatures.
Have I intrigued you enough to try out a jumpsuit? Or the culotte trend?
---
click and shop via the affiliate links + thanks for supporting AbiTomberlin
tapered pants jumpsuit / sneakers / white tee / loafers (old from Target, but want these or these?! / cardigan (similar)
culotte jumpsuit / sandals (same brand, similar style / necklace (newer version) / lace cami (similar) / sneakers / white sweater (similar)
ALSO….
This romper is awesome! As is this one!!
This jumpsuit is styled terribly in the pictures, but I've tried it on in store, and kinda loved it!