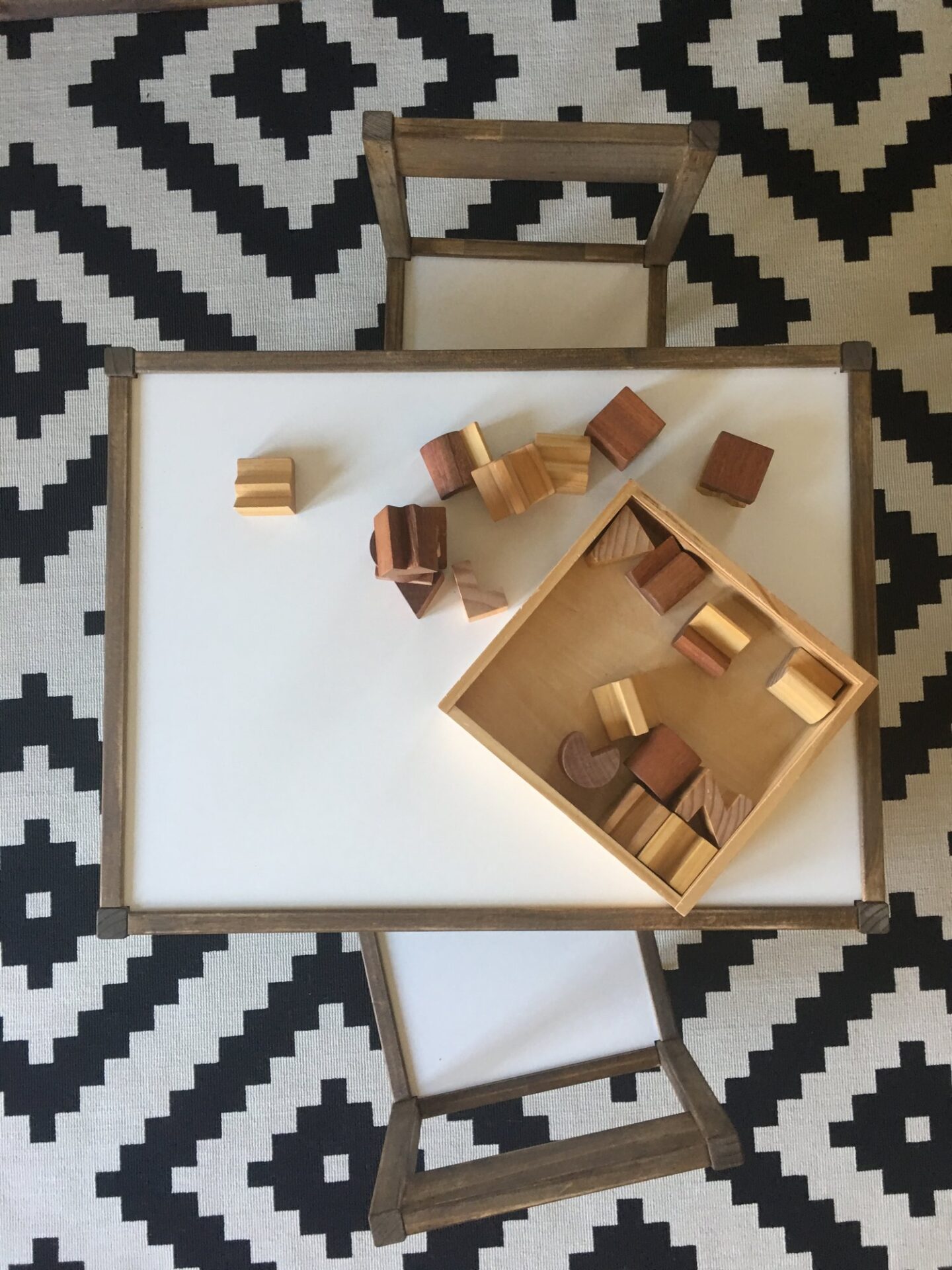 It took me long enough, but I finally got a table for the boys! Remember my options? Yeah, I didn't get any of them.
Because of how modern the space was feeling, I wanted to add a rustic vibe to balance it out. Which is why I was so drawn to the Restoration Hardware table. And then I saw this hack and ordered the IKEA Latt set that afternoon. Yeah, did you see THAT price?
I bought two IKEA FLISAT stools, but before the table was finished, Ajax WWE-style, slammed one on the ground and broke it. Which just told me that I made the right decision buying the $30 table, because B O Y S.
So far the table has been great; Ajax loves playing on it.  It is small – I'm wondering if I should get a second table and attach them together…hmmm. That would be cute, huh.
Staining the table wasn't hard. I stained and sanded before I put the table and chairs together. The stools distressed better than the table and chairs did, but I'm sure I could go over them again with a super heavy sanding if it really bothered me, which it doesn't. I want to add a few metal baskets to the space to tie it all together, but the boys finally have a playtable! Thanks to Pinterest, IKEA and not quitting until I found what I liked and spending basically nothing.
What do you think? Think I chose well?