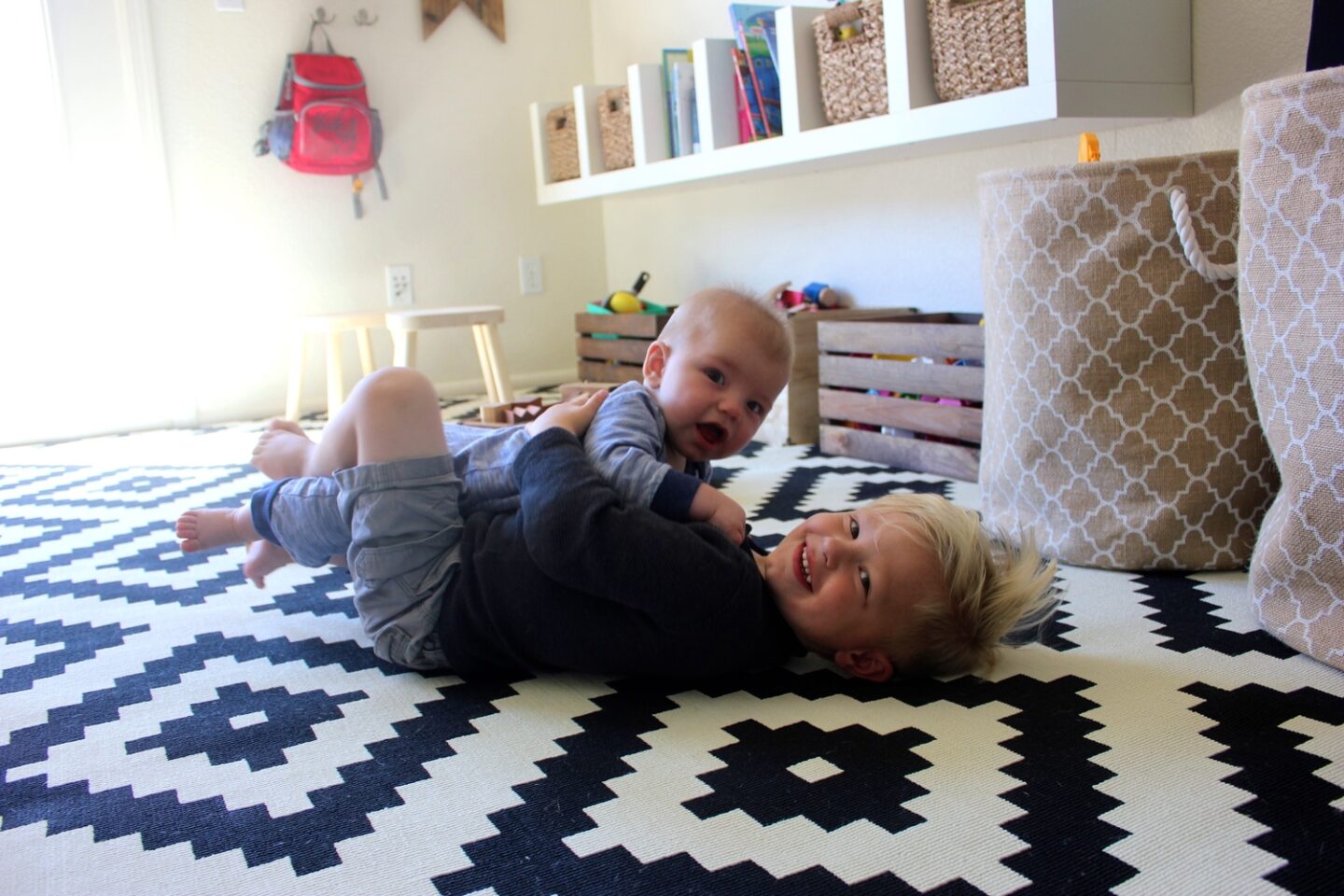 I am looking for a play table for the boys. Honestly, Ajax would play on a cardboard box if we had one out. In fact, I picked him up from preschool and all the kiddos were totally all playing in and around and on a huge cardboard box. Because there has never ever been invented a toy as good as a cardboard box…
So I know that this table, or the look of this table is purely for me. But since it's in our main living space – right in front of the kitchen, beside our dining room table – I feel having the right look is more important here than it would be if I was looking for a table for in a playroom.
So here's the tables I'm looking at/the style I'm drawn too…
Feel free to die over some of those prices. My husband certainty is…. So suggestions welcome. I'm leaning towards a more rectangular table, just because it's bigger and there would be more playing space. Unless someone makes a case for a smaller table so there is more floor space to play? HELP.