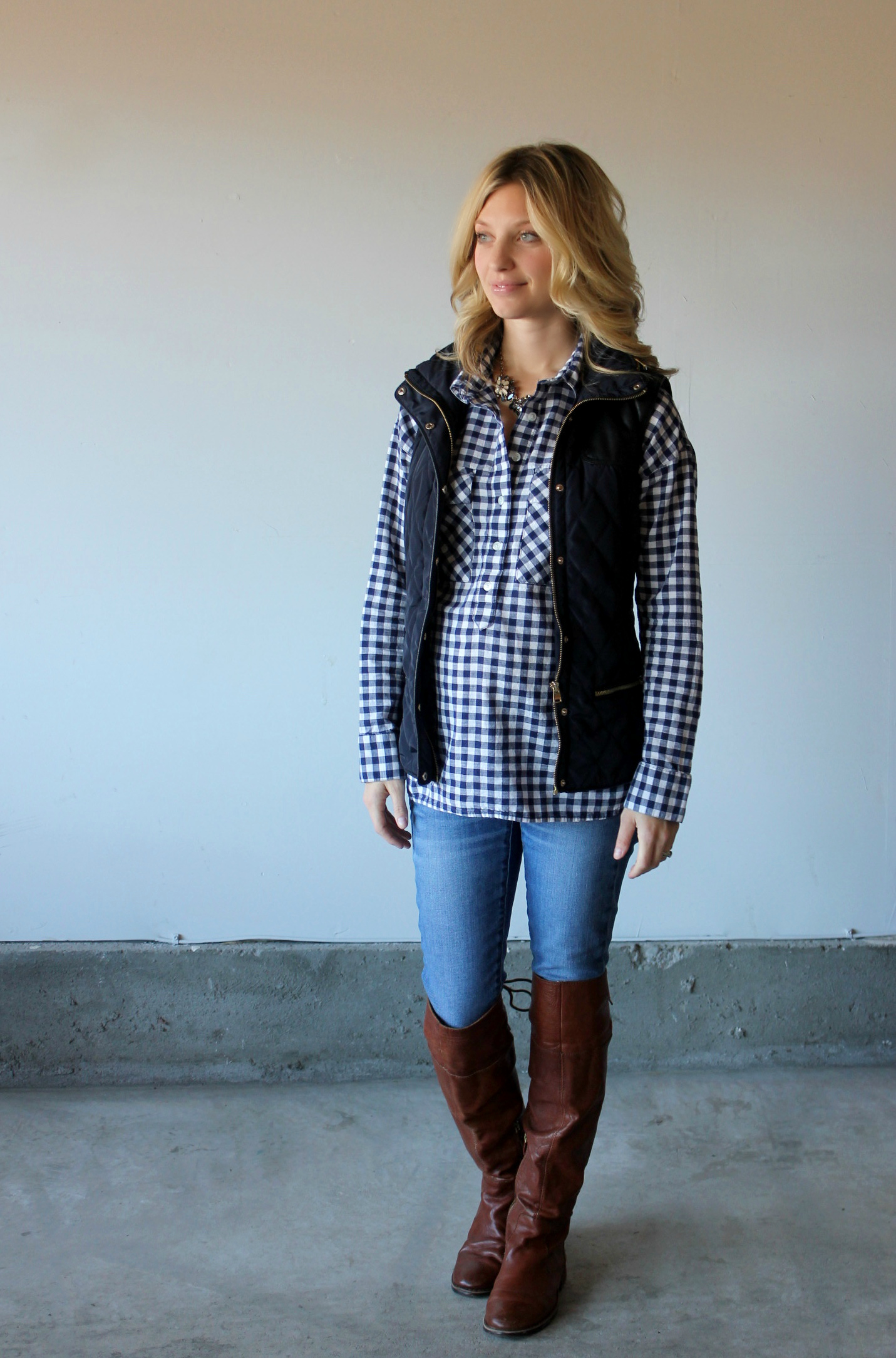 // shirt : Old Navy / vest : Zara / necklace : J.Crew //
// jeans : Gap Maternity /  boots : Vince Camuto //
You know what's hard: pulling over-the-knee boots off your pregnant body. That's enough of a workout for me… where's the diet coke?
I've had these boots now for three, four years? They're flat, and I can switch back and forth between OTK boots and riding boots, and I love the color! Though ankle boots are getting the spot light this season, I love having an easy go-to in my closet that I never mind wearing. It's currently the getting them off part that's a struggle…
Twenty-two weeks!
This little boy wiggles and kicks. A week or so ago, I simultaneously got kicked by Ajax and the baby… I'm sure it's a sign for things to come. Here's to being a boy mama.
Here in Colorado, we had our first winter storm (named Ajax!) and then I promptly order this coat online. I had tried in on in the store and it felt roomy and warm – exactly what every pregnant woman in the winter needs. We'll see if it holds up.