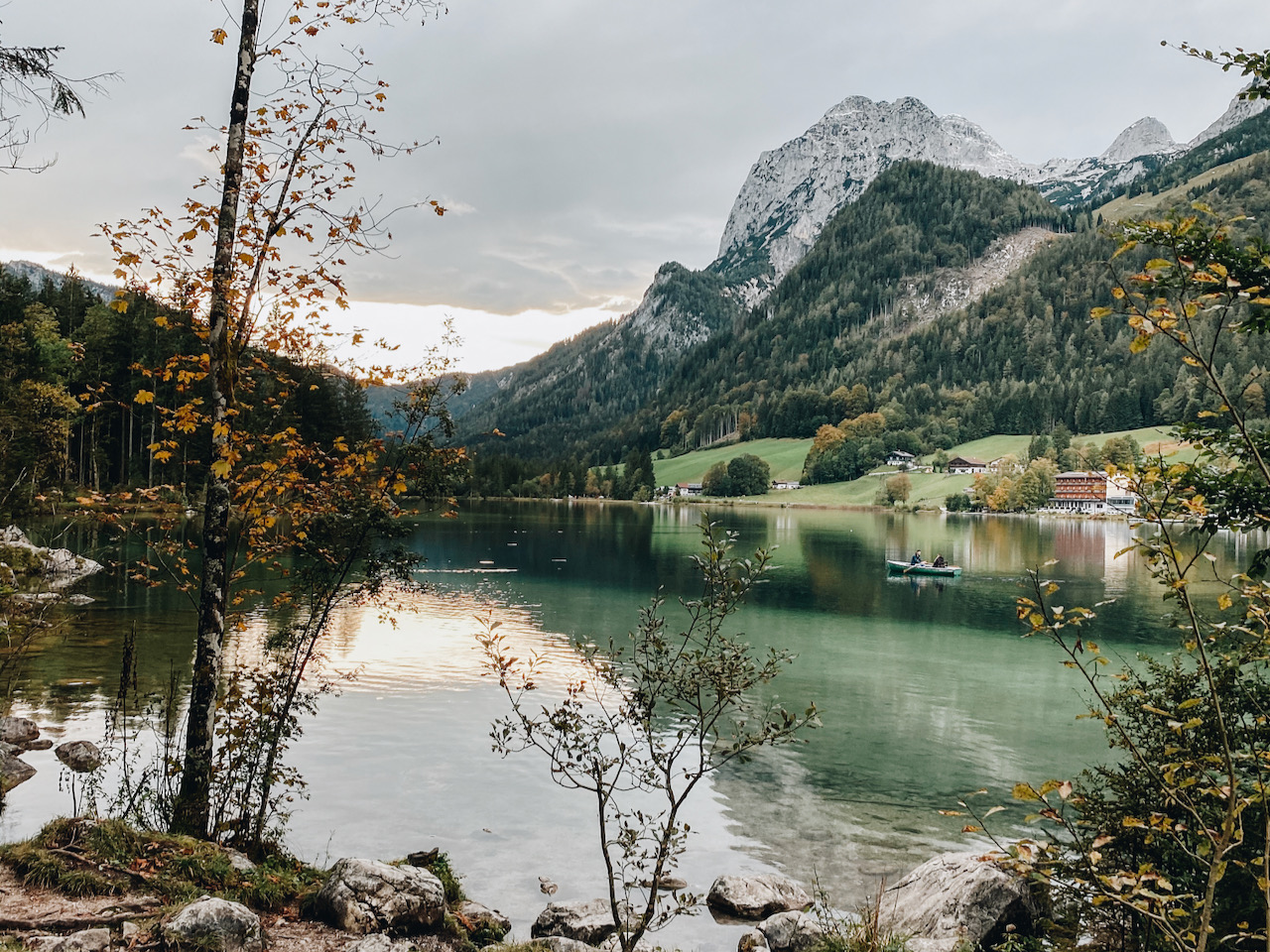 Last fall, around this time, we took a trip to the Berchtesgaden area. I had previously traveled to Salzburg when I lived in Germany before, but had I known how close Berchtesgaden was to Salzburg (it's like a 30 minute drive!) I would have made to sure add that to the intineray. Although there's so much in this area, that Berchtesgaden really deserves its own trip too.
The first day that we rolled into town (we actually chose to stay in Bad Reichenhall and don't regret it) we had planned on hiking around Lake Hintersee. It was our first glimpse at the Bavaria Alps and we were impressed! Coming from Colorado – loving Colorado – I have thing for mountains; and the Rocky Mountains are beautiful. But the Alps….be still my heart. And what makes Berchtesgaden area so special are the lakes that provide such a contrast to the towering Bavarian Alps. I haven't been north yet to the Baltic Sea, but I can easily see why Bavaria is the most visited state in Germany.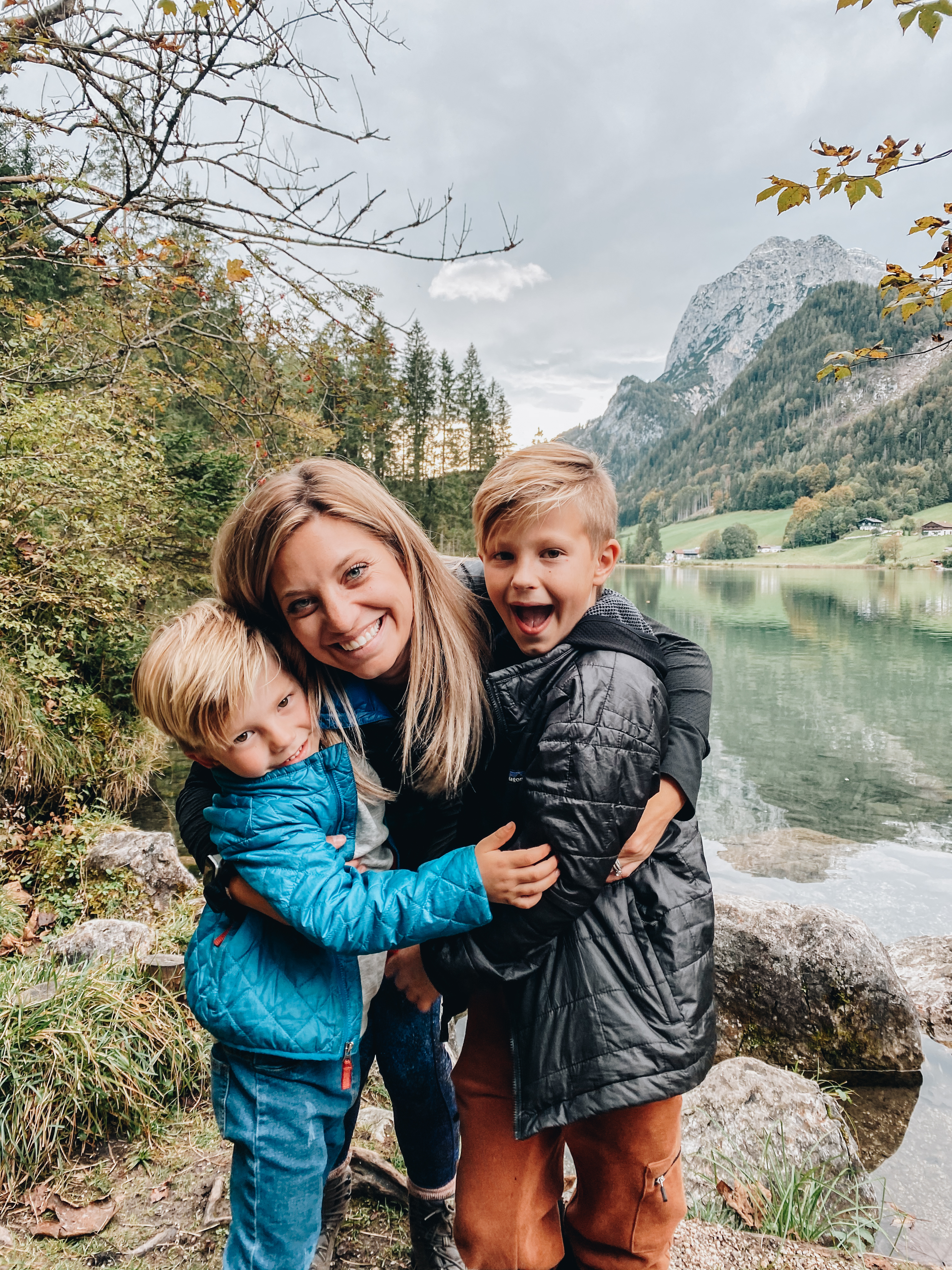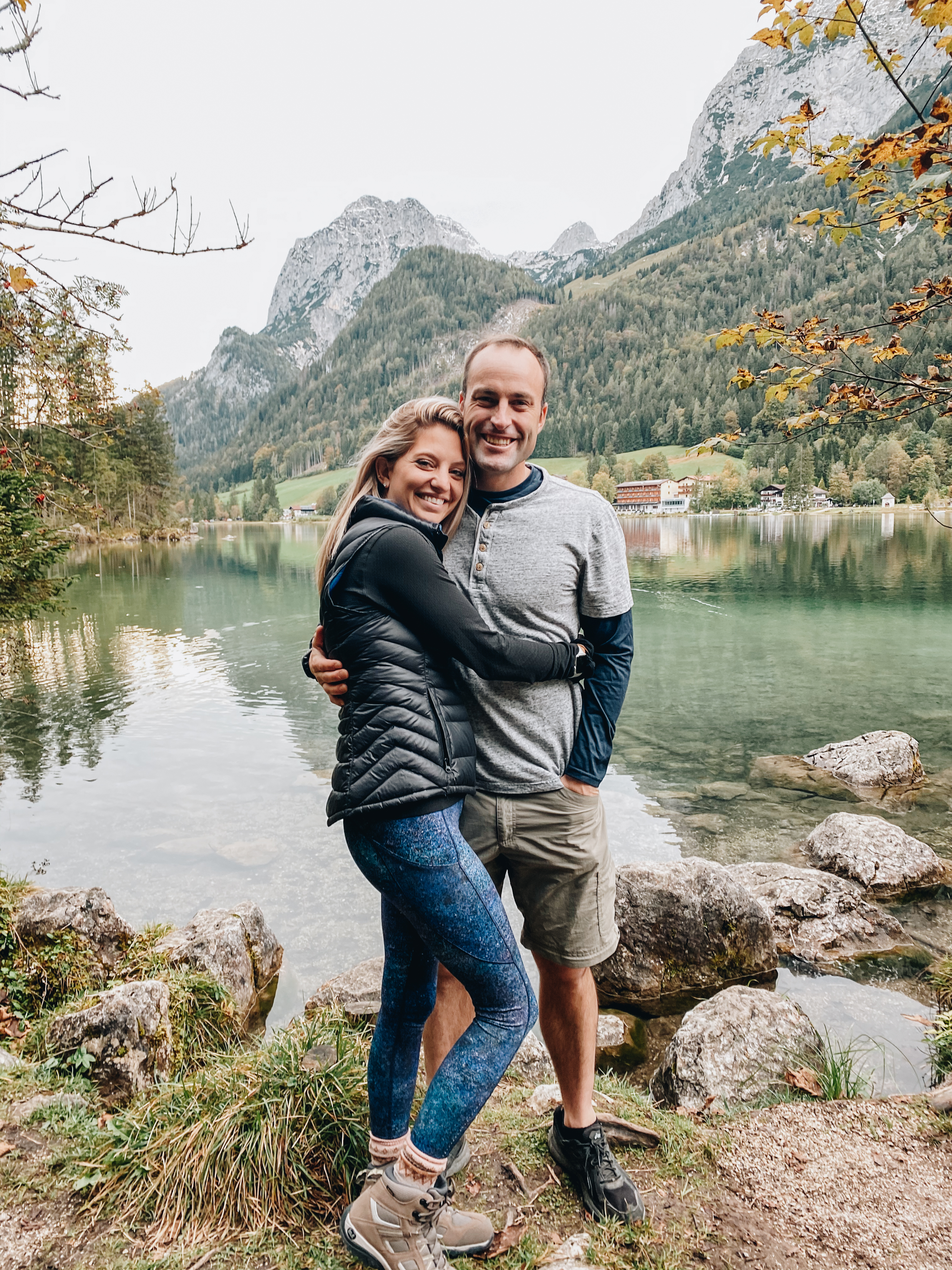 long sleeve top | Lululemon Breeze Longsleeve – similar version
pants | Lululemon Galaxy Swift Speed Leggings – newer version
hiking boots | Jack Wolfskin Vojo Hiking Boots  updated version + more sizes
We ended up not walking around the entire lake because we went right when we were suppose to go left, but we still had a really beautiful hike!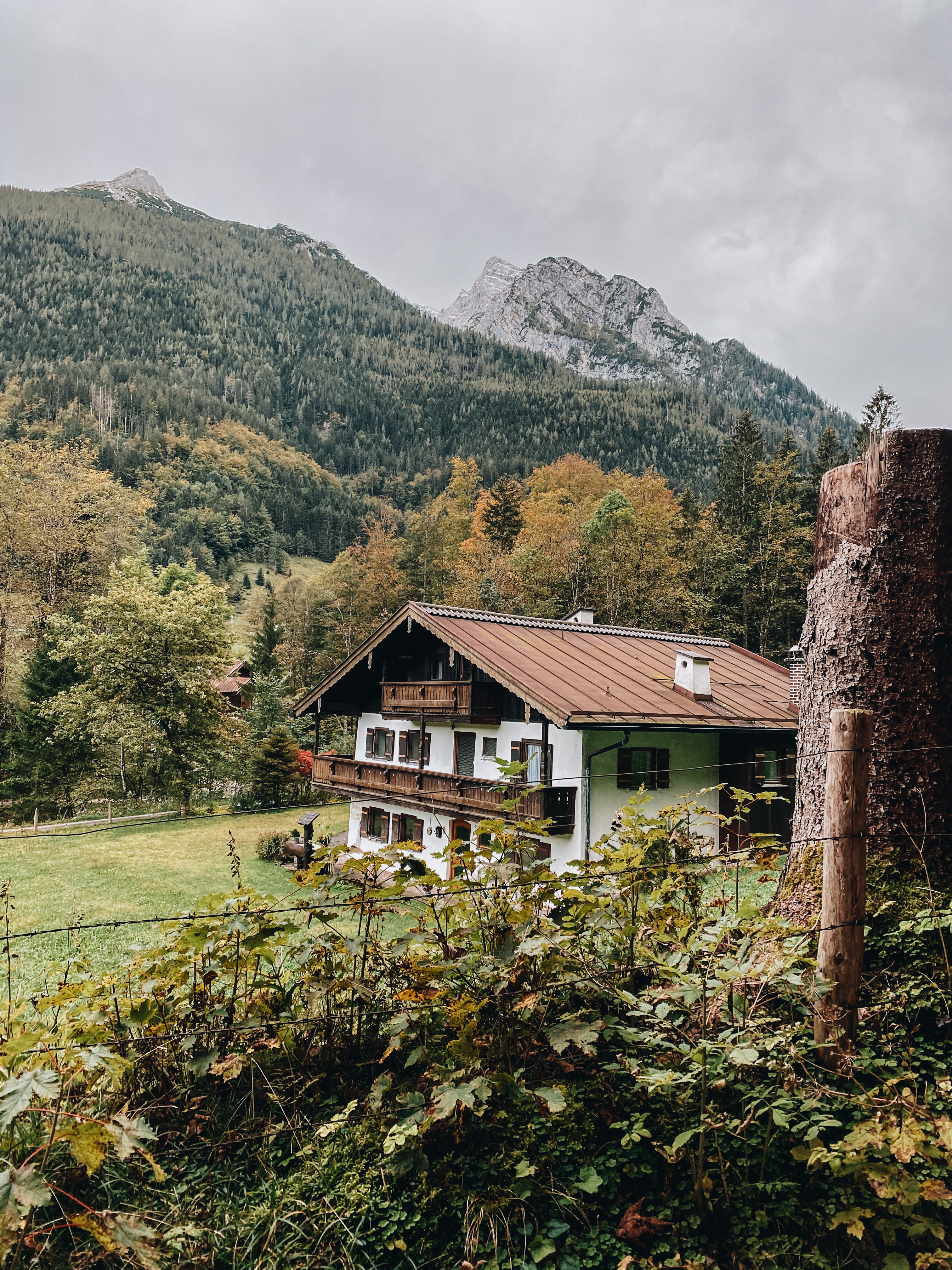 When we made it back to the car, the sun was almost gone. So we drove to the Pension Seeklause and ate a wonderful dinner. It was the first time I had Kürbissupe – pumpkin soup – and my trockener Weiswein (dry white wine) was perfection. I'm sure the boys ate a schnitzel and loved it. It was a great way to end a few hours walking around lake Hintersee.