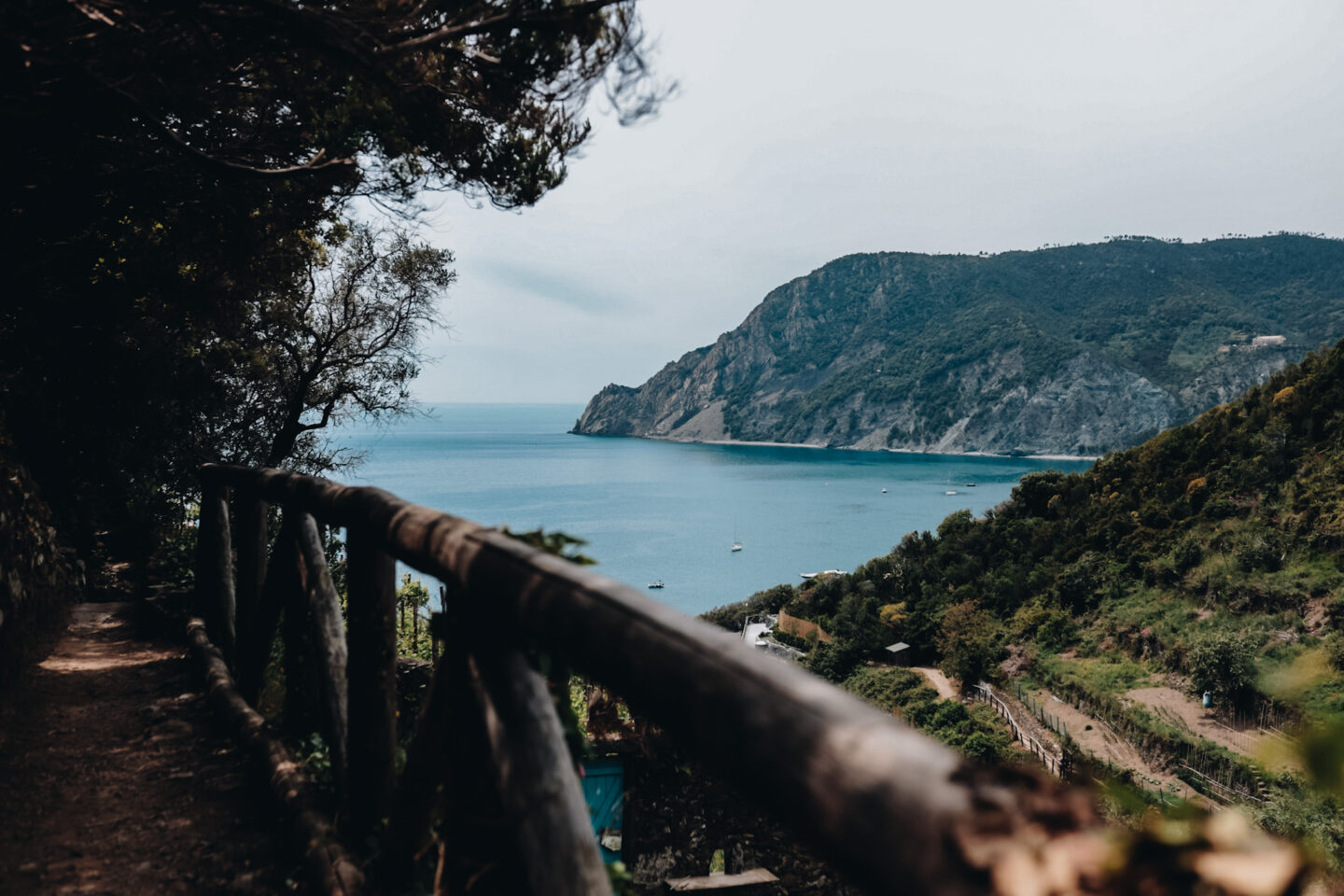 I know I said "a family hike" but I only said that because our family did it. I only saw one other family on the trail with children as young as our… and they were German, which totally fits. I forgot that the hike from Monterosso Al Mare to Vernazza is a h i k e!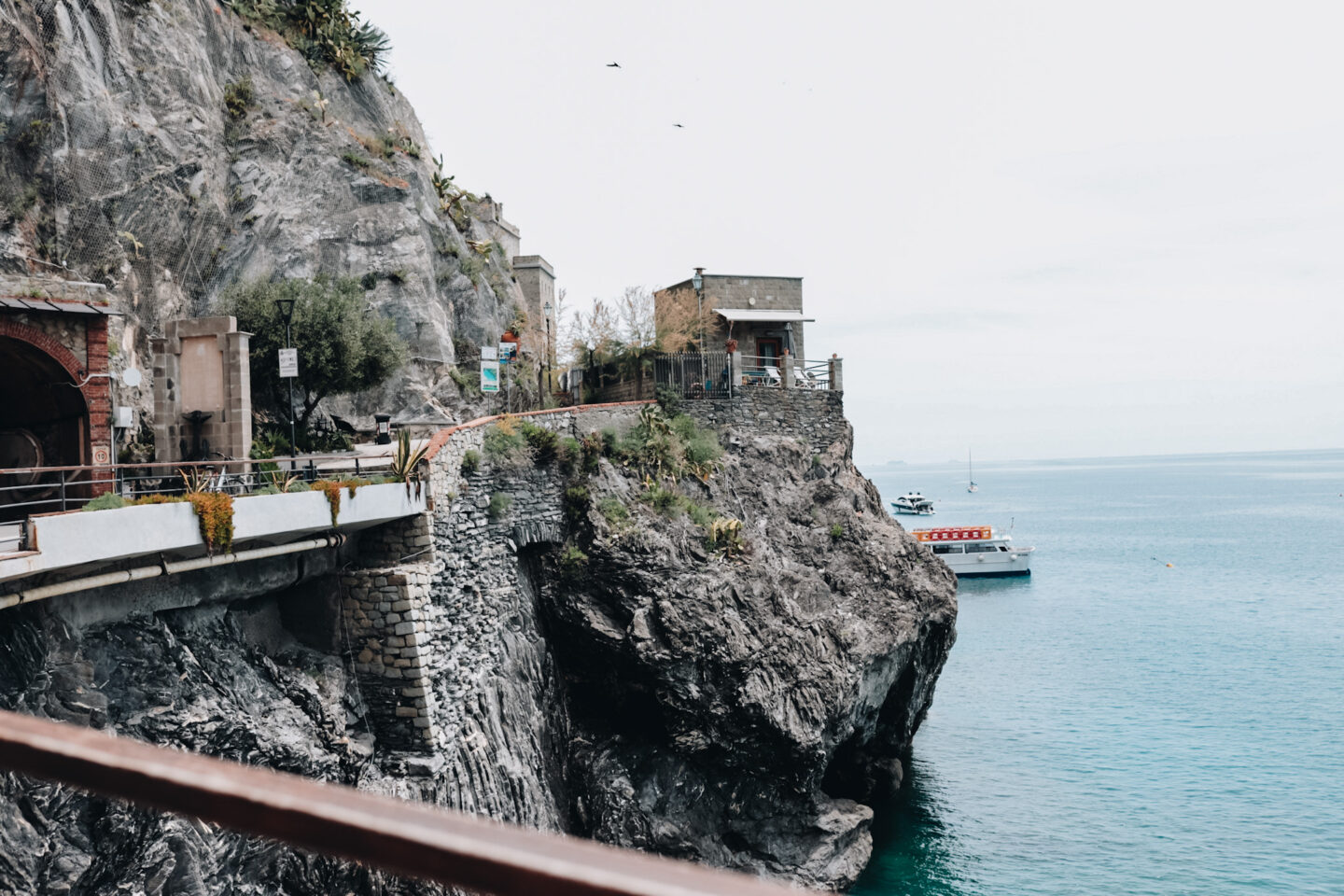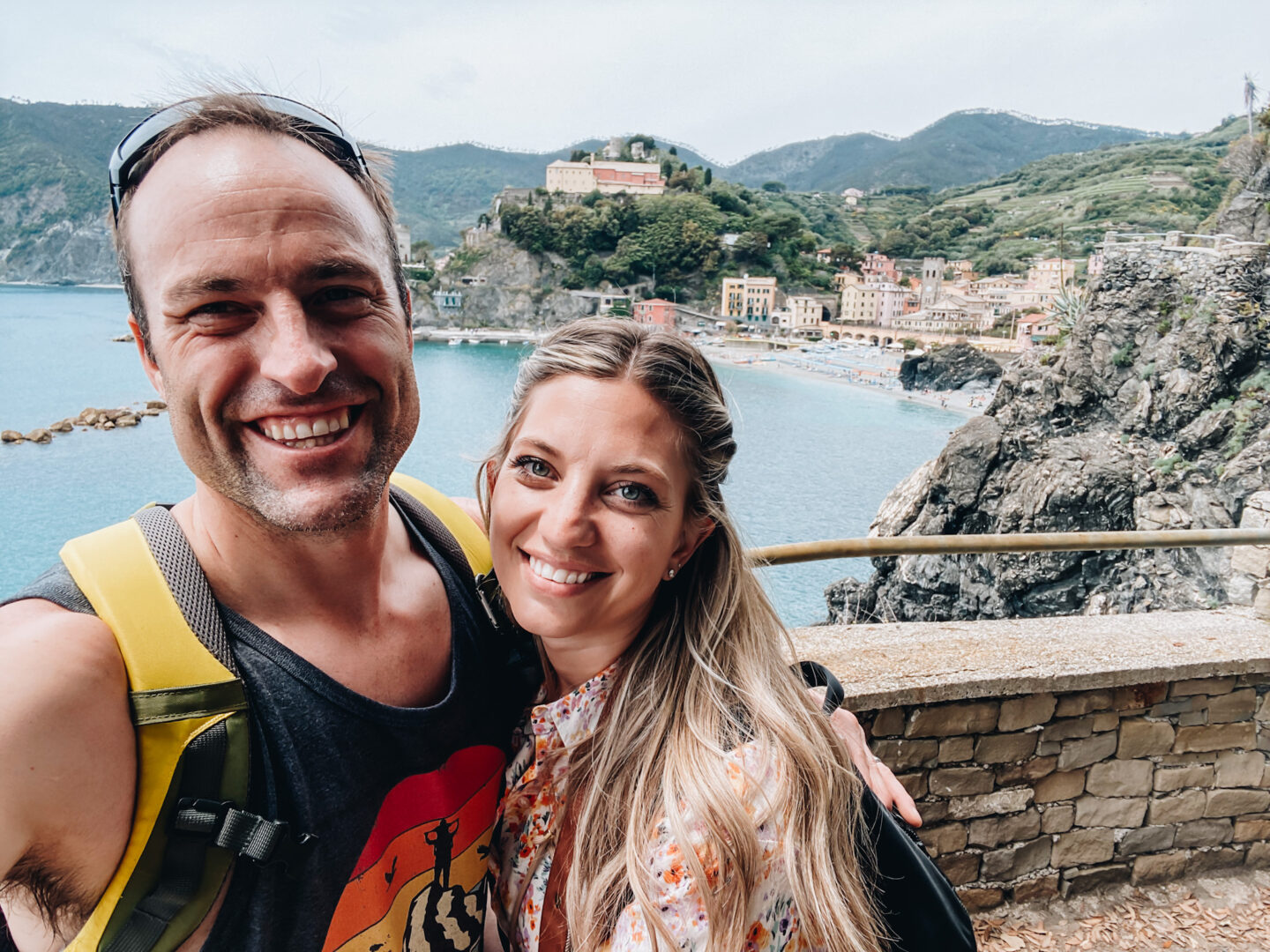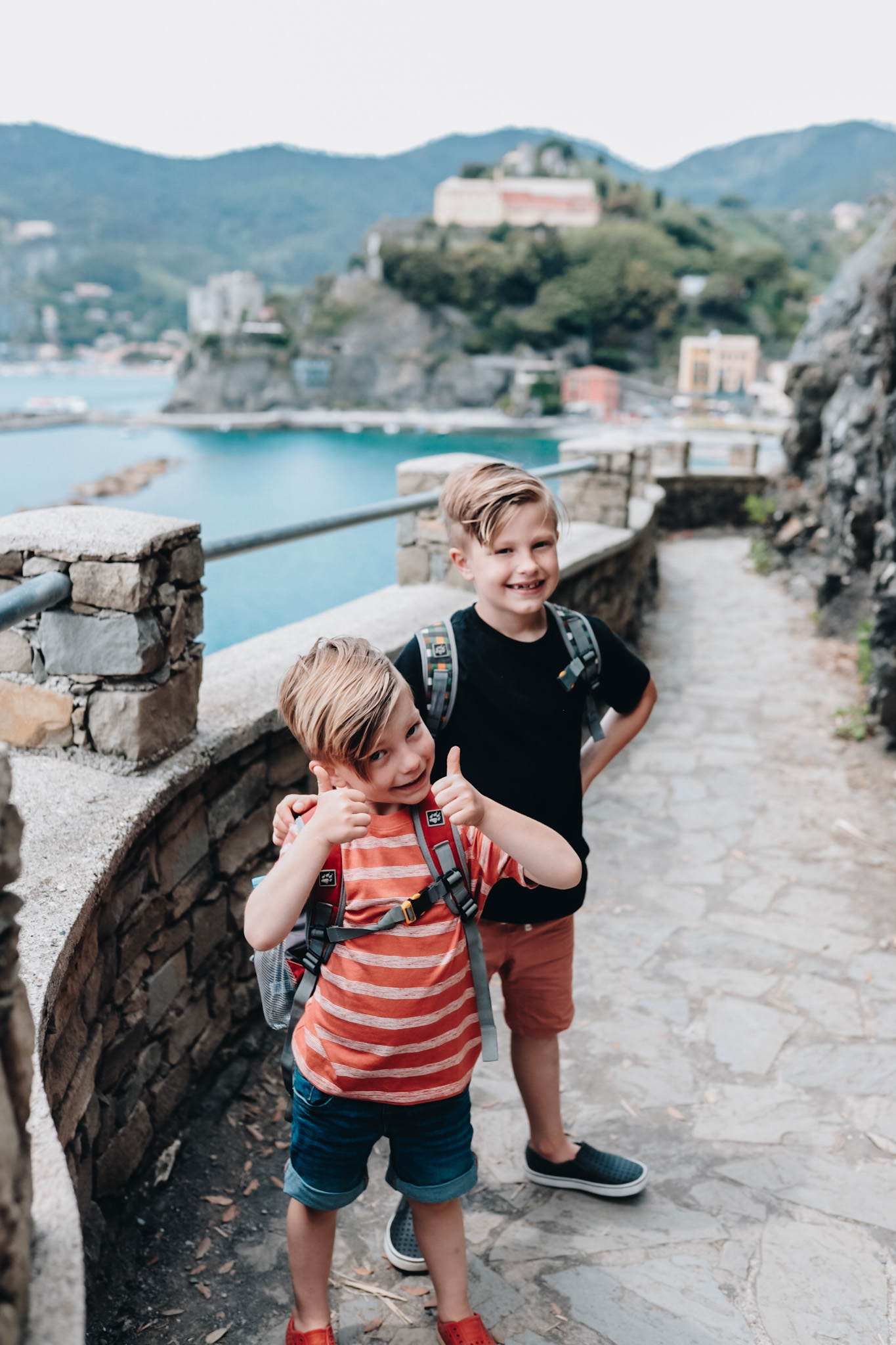 At this point, we weren't on the trail yet. You can tell because of the smiles and lack of sweat.
TRAVEL TIP Before hiking, you can purchase your hikers permit online! There is also an option to add unlimited train rides within Cinque Terre as well, which can be really useful if you're not planning on hiking everything in one day; hiking it all in one day would be a lot.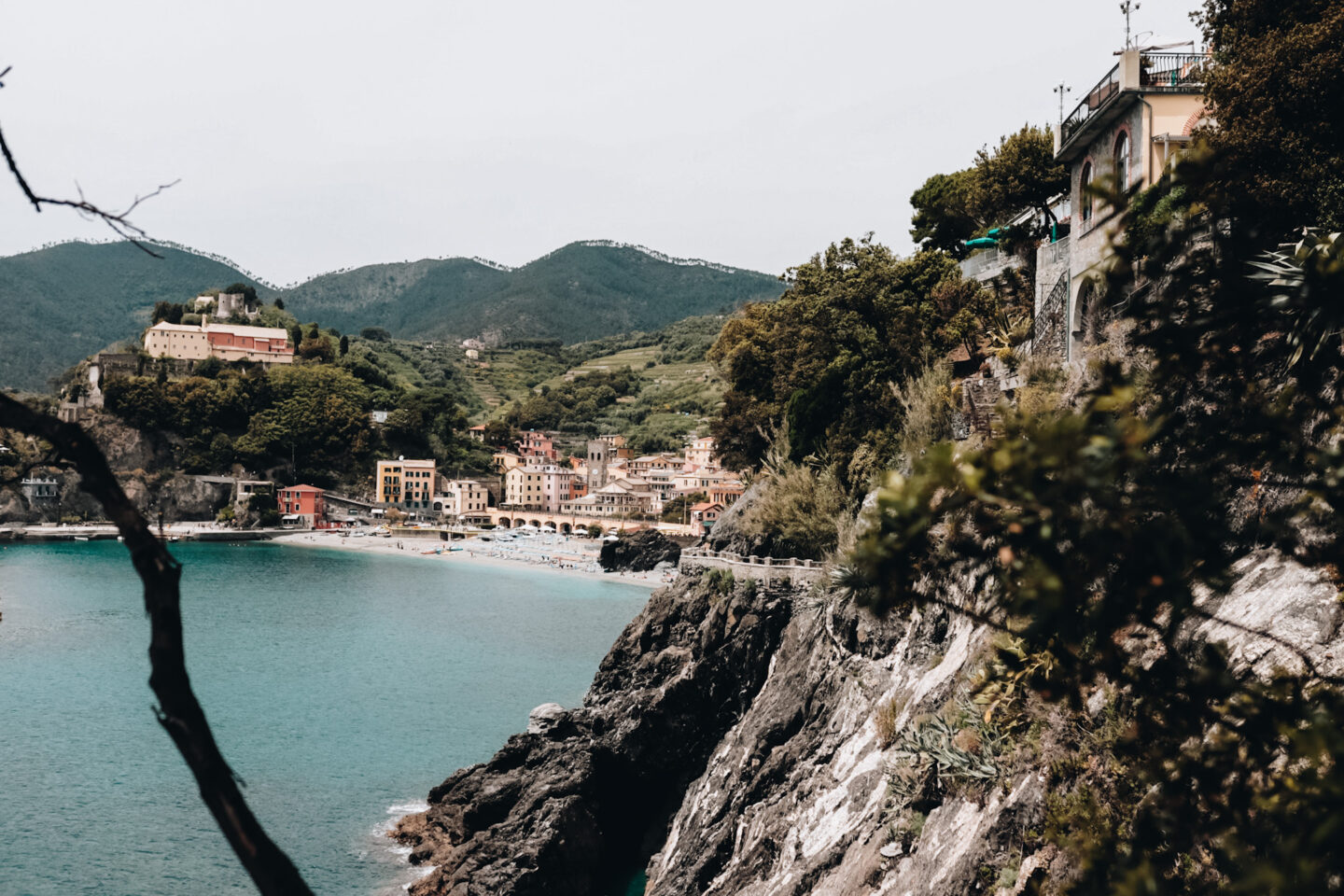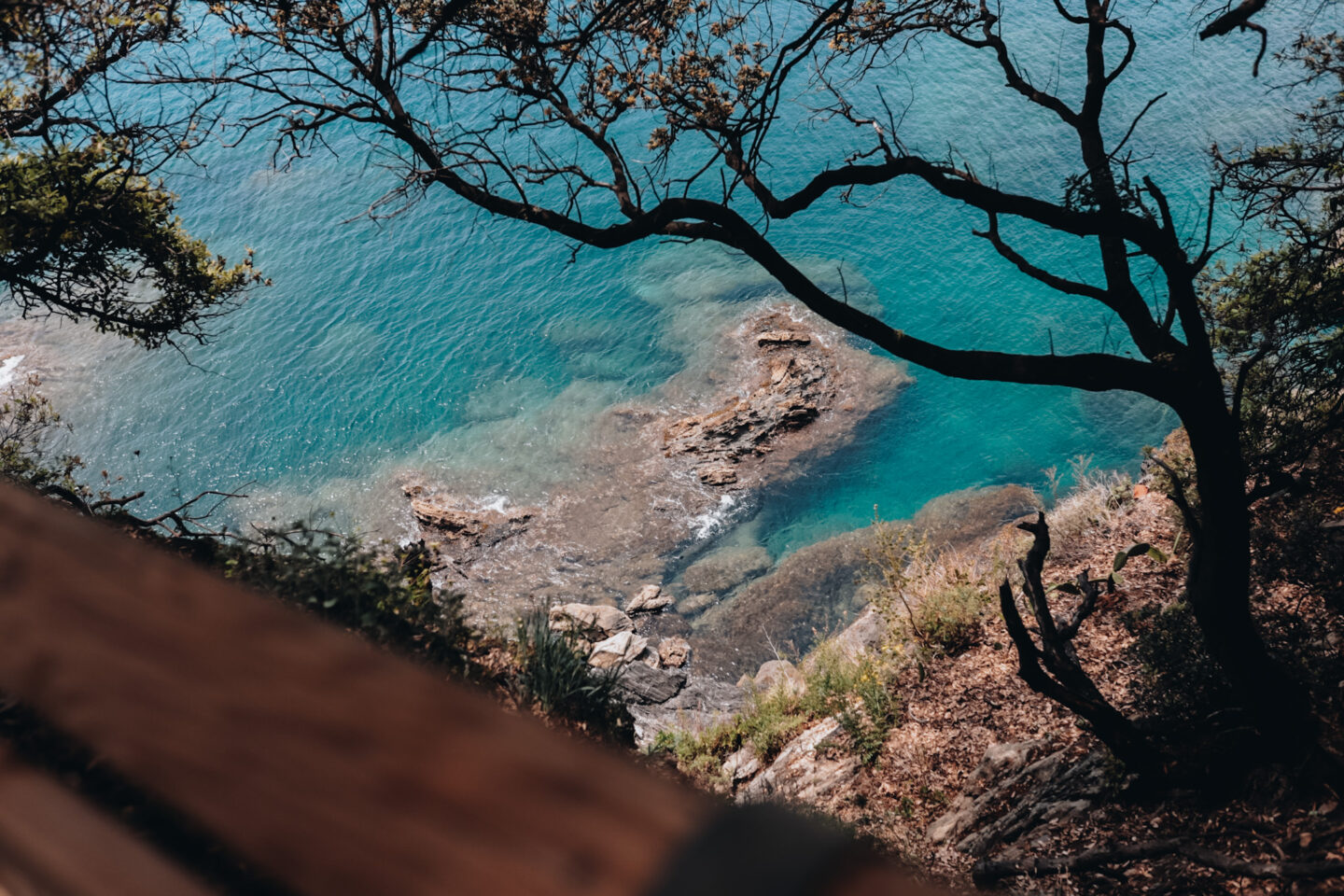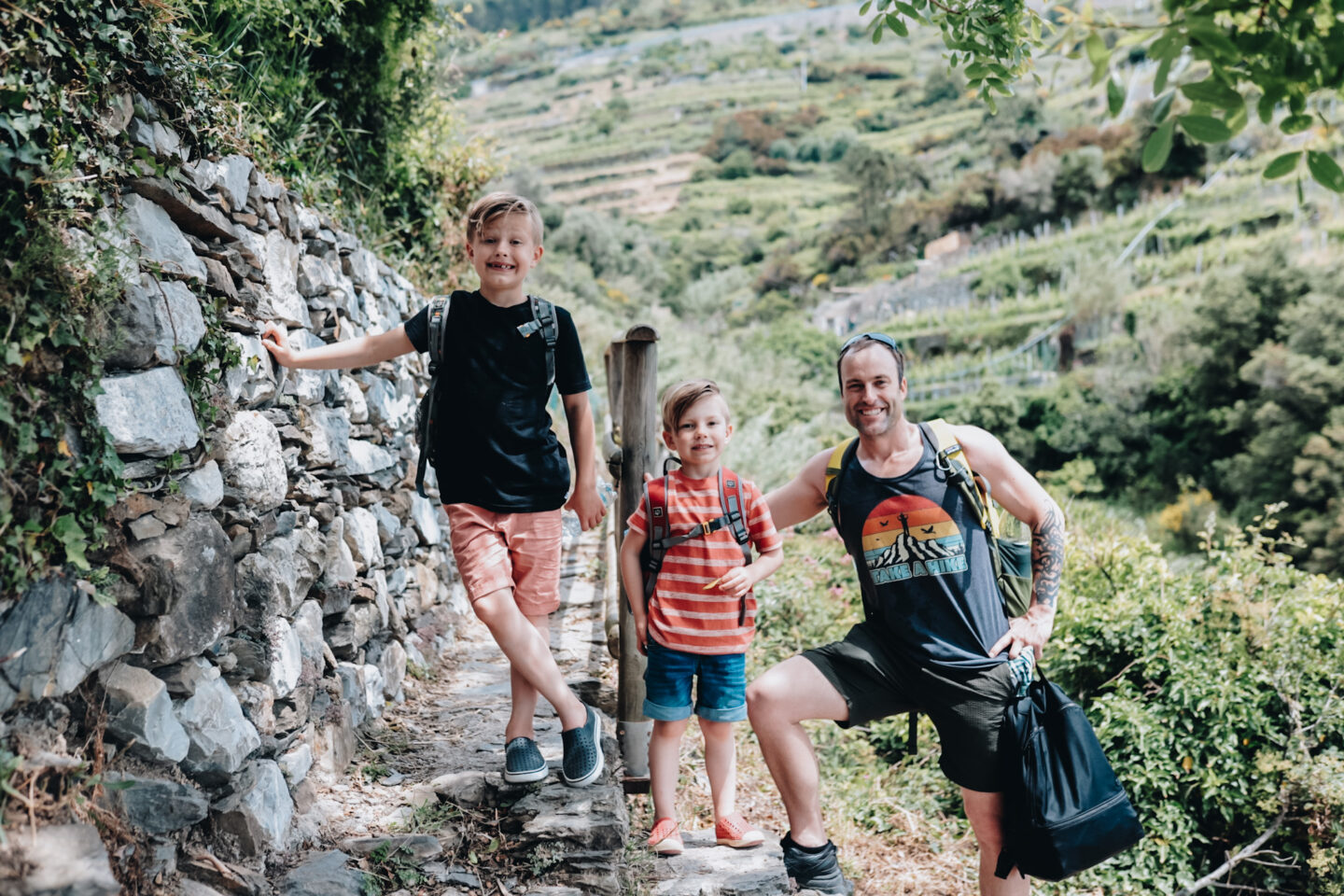 One of the things I learned the last time I was in Cinque Terre was that their local white wine is amazing! I looked it up, and these are the grapes grown here (if that means something to you):  Bosco, Albarola and Vermentino. Even though you are hiking up some pretty steep hills, it's super neat to see the vineyards and the coast along the way.
If you have ever been and hiked around in Big Sur, California, you will immediately recognize the similarities. Something about that rocky coastline just takes your breath away!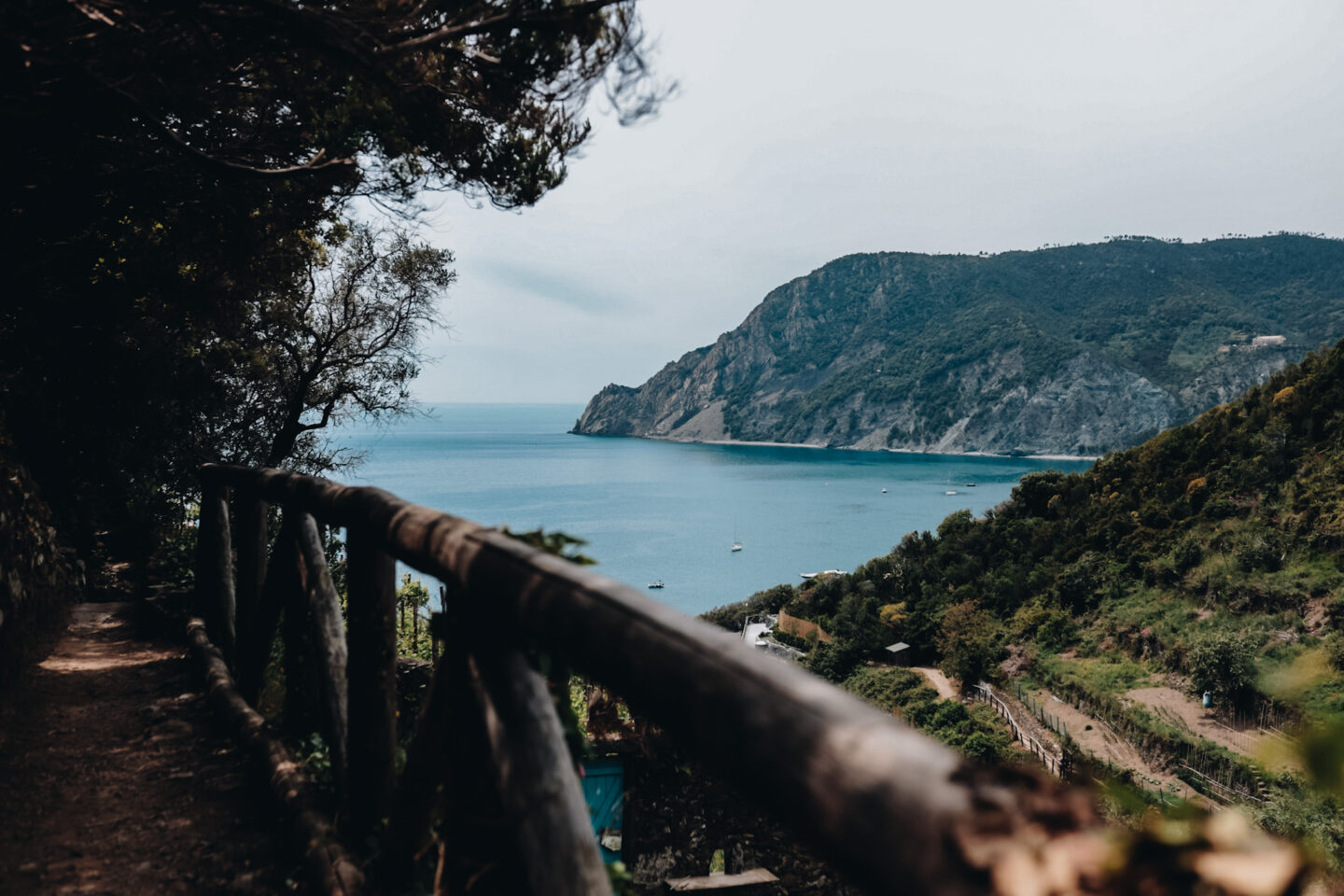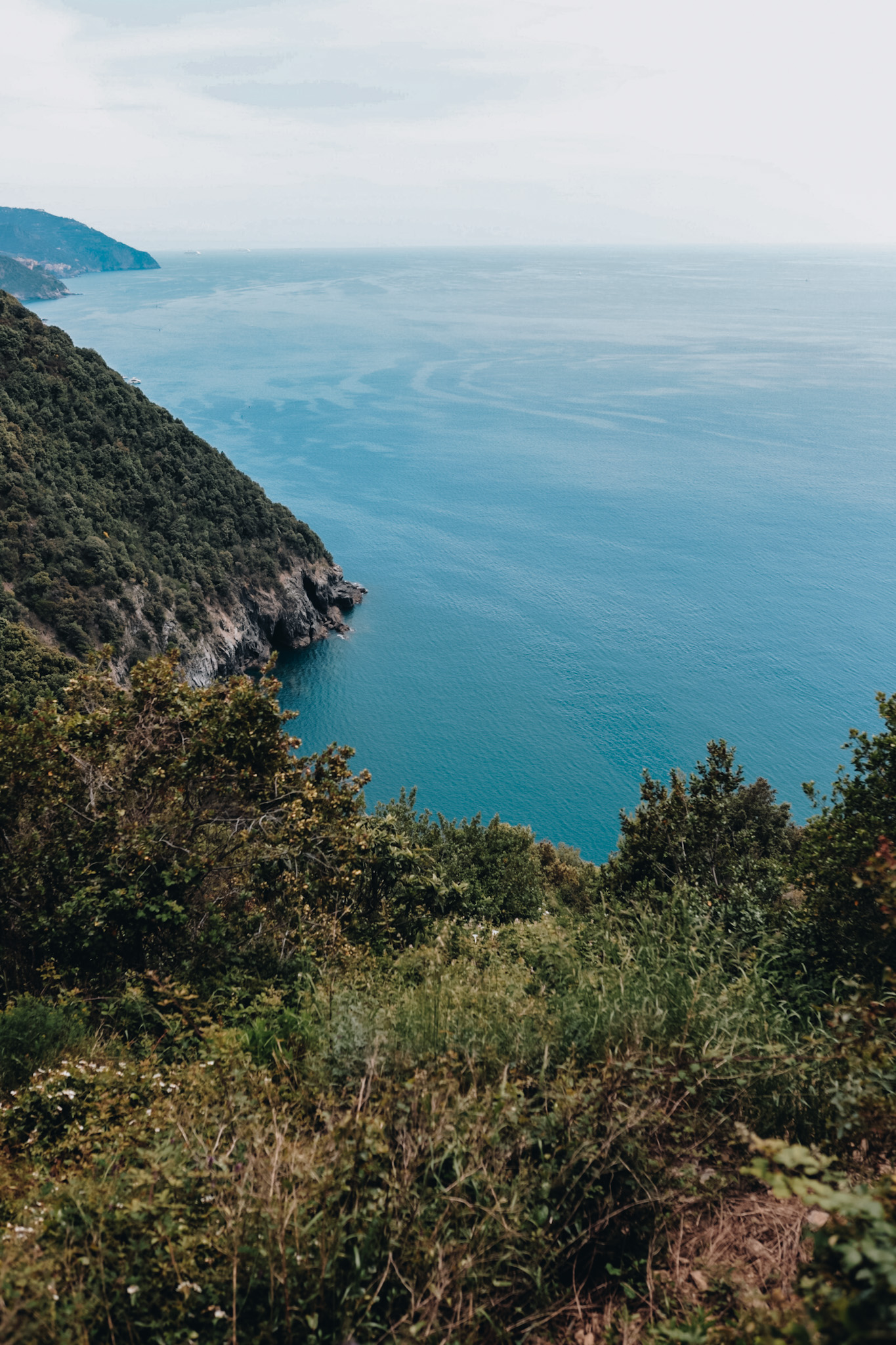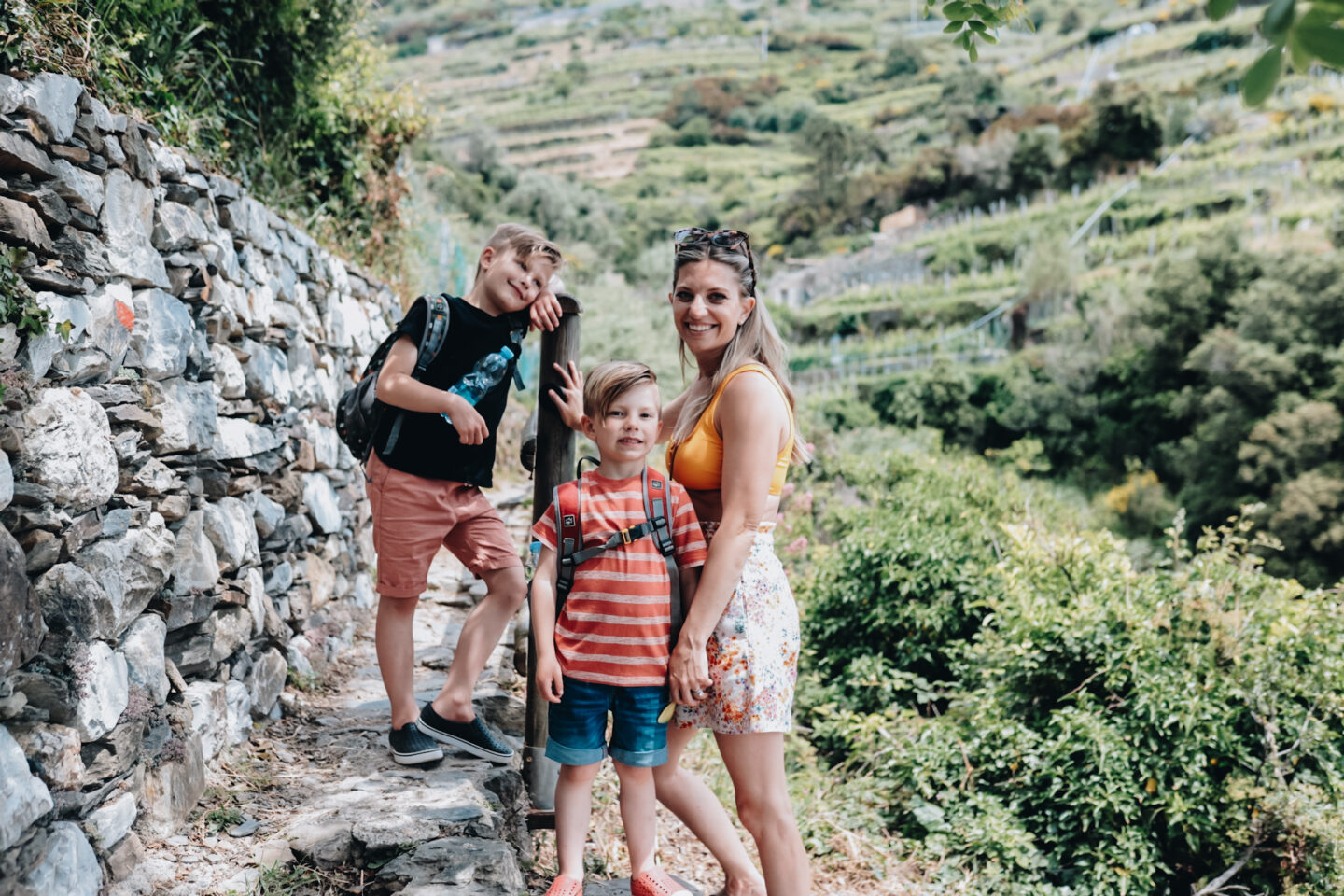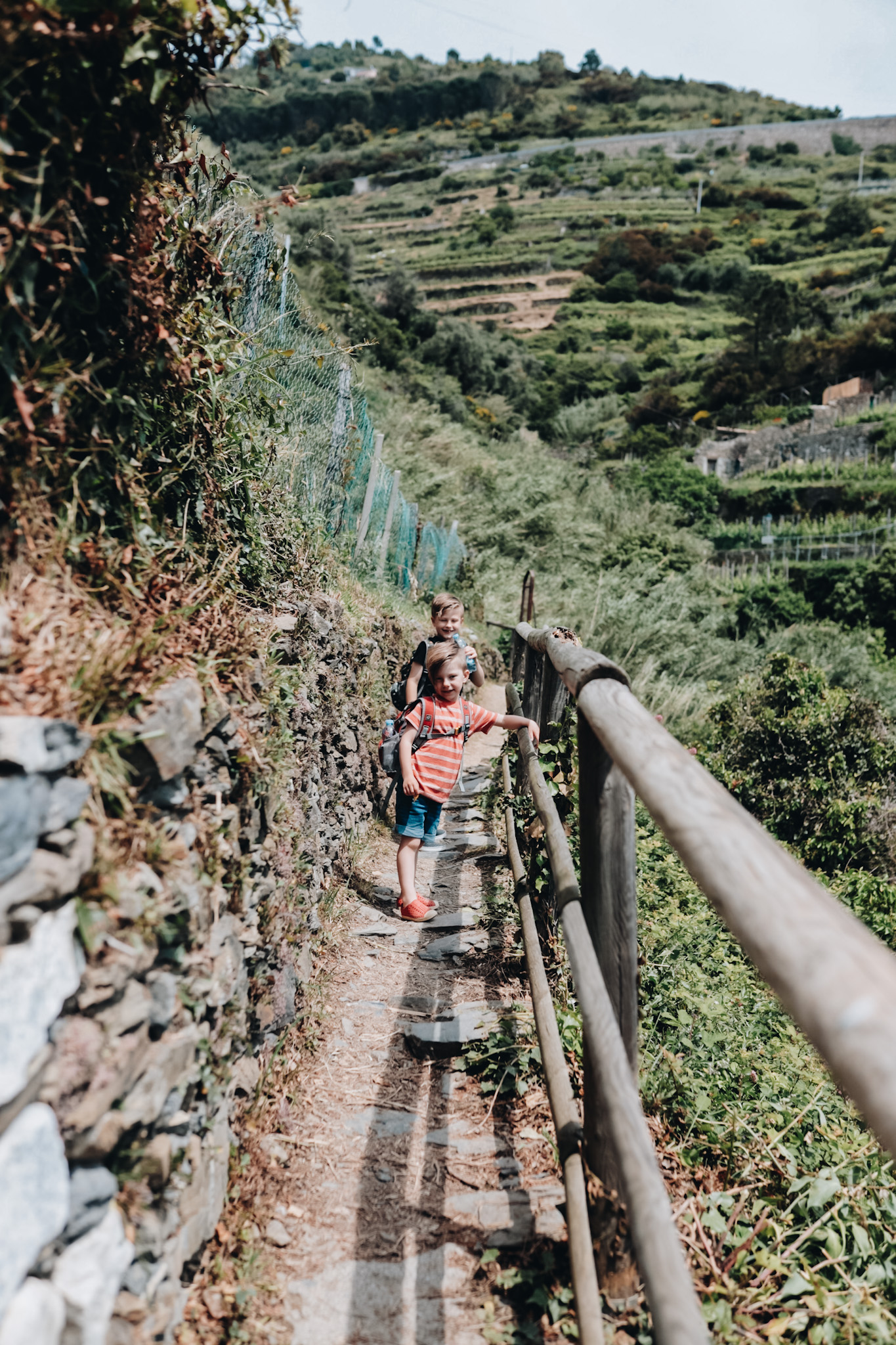 Like any hike we've done as a family, you have to be prepared with ALL the incentives. For us, that means traveling with lollipops, water, bars, and tiny packs of Haribo gummies. Thankfully, both of the boys are good hikers. That doesn't mean they are always super stocked to be on the trail, but we have never had to drag a kid either. Give motivational speeches while walking, yes. Definitely yes.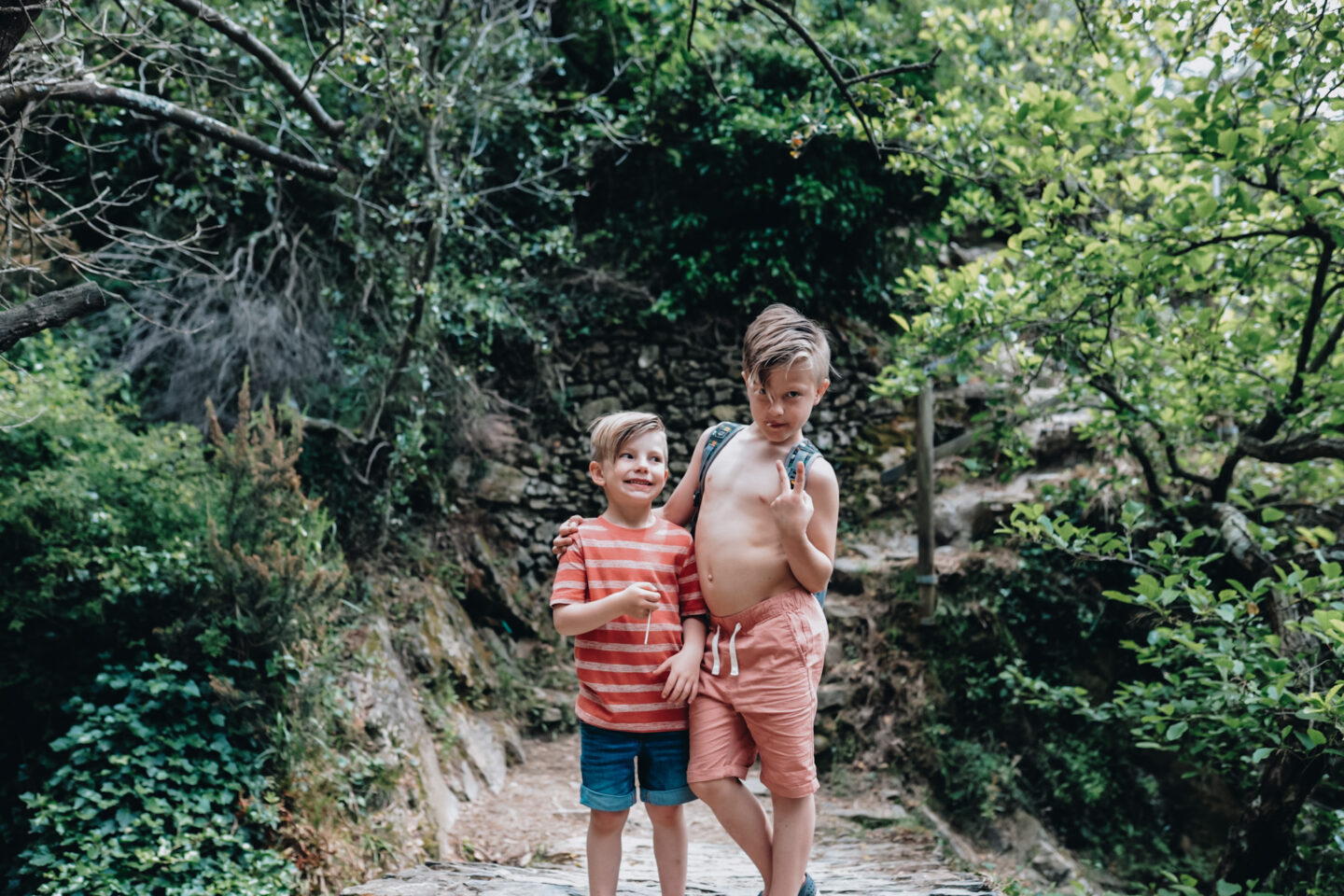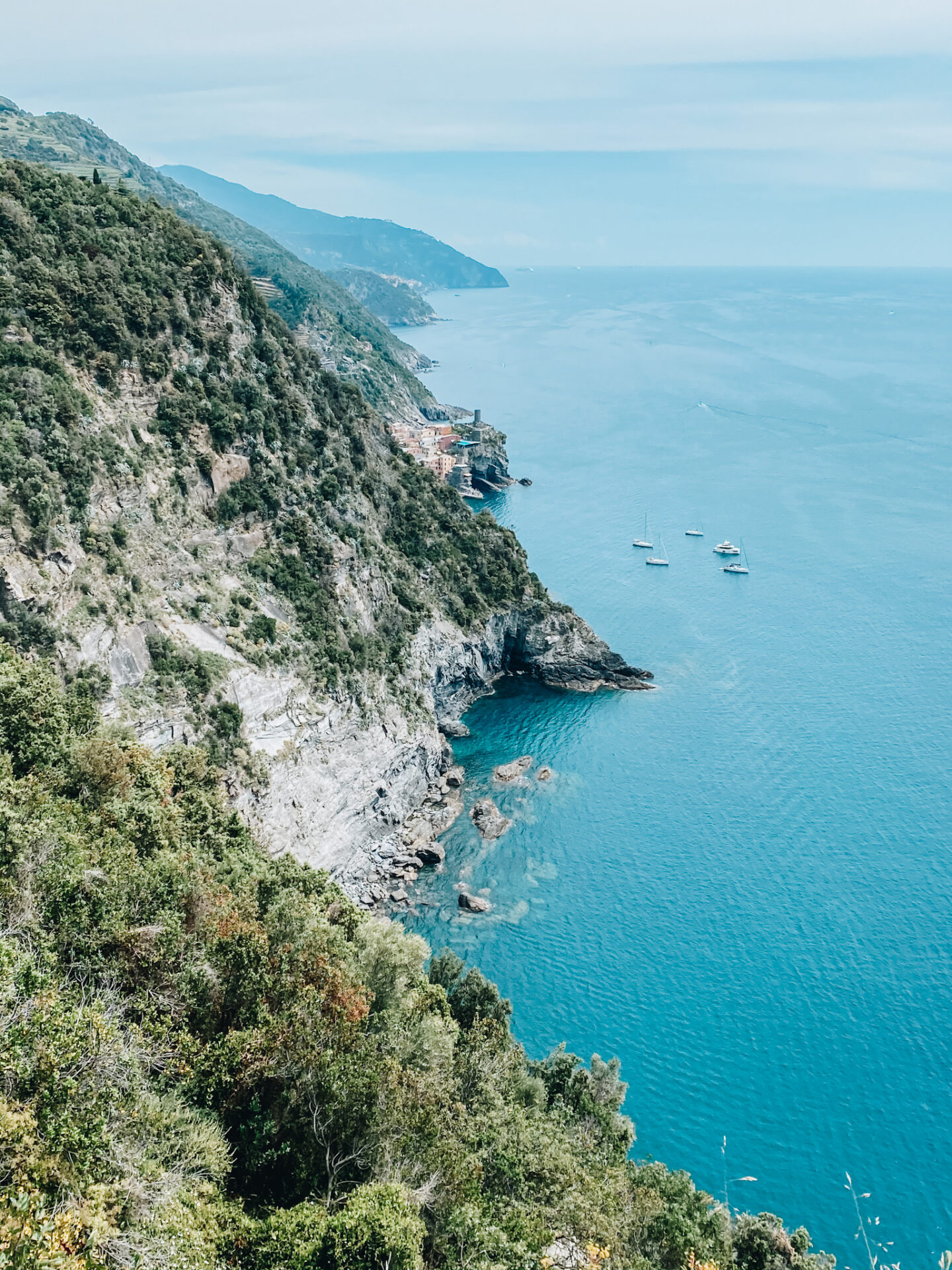 The trail from Monterosso to Vernazza is around twoish miles long, and took us a little over two hours to hike. There are an aggressive amount of stairs (someone else counted 550) and it felt all uphill, but it was doable! And when you finally start seeing Vernazza……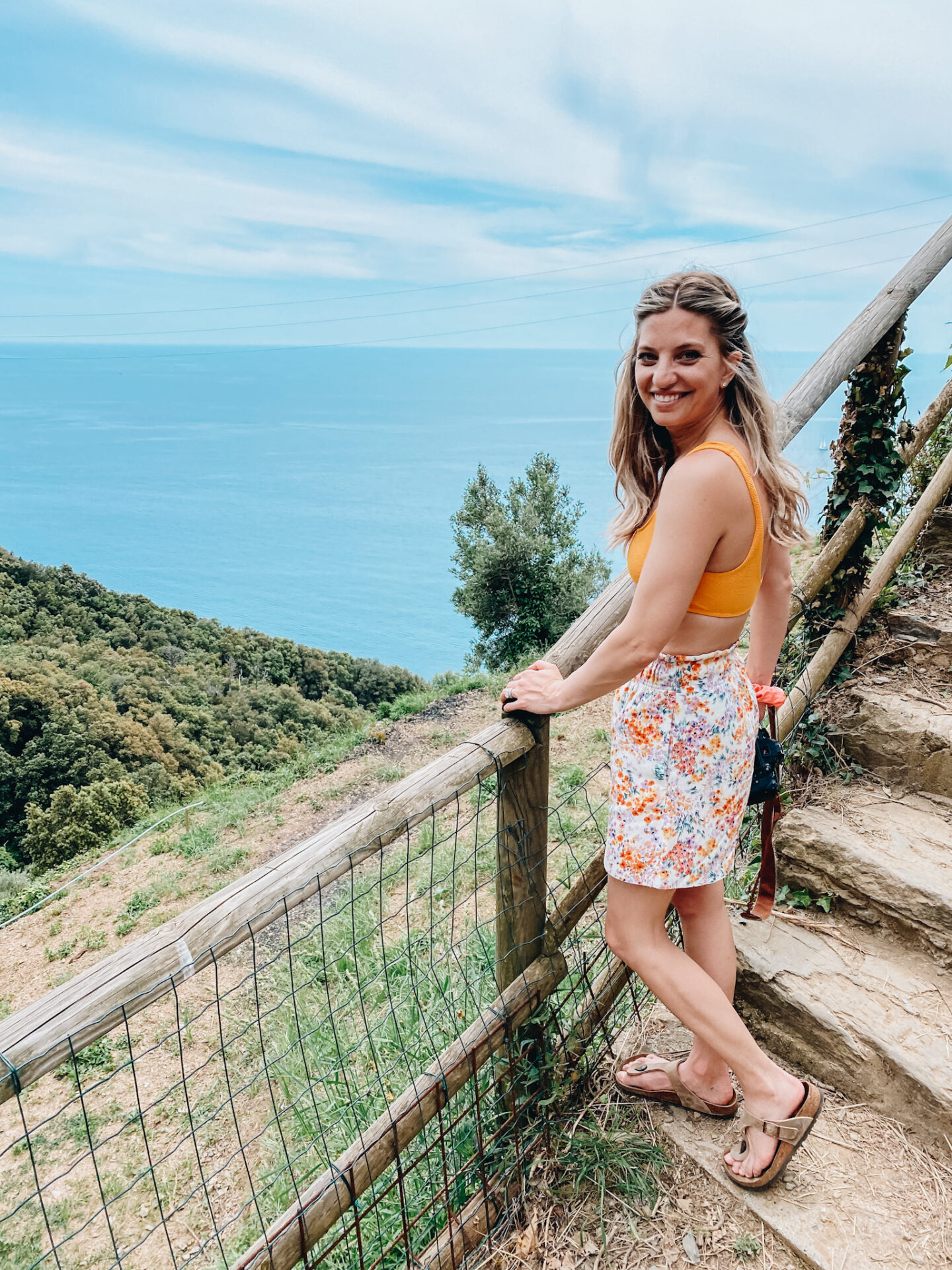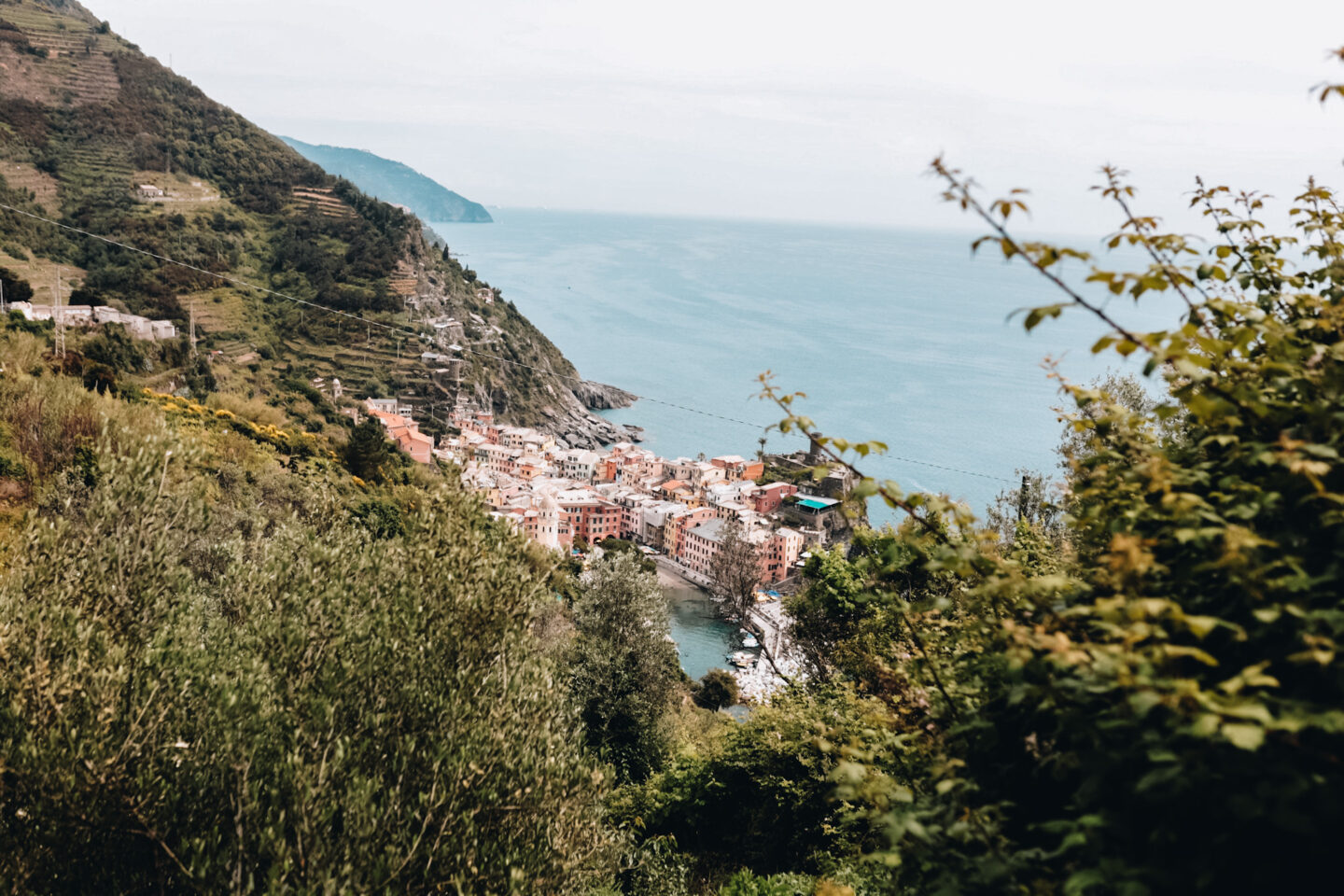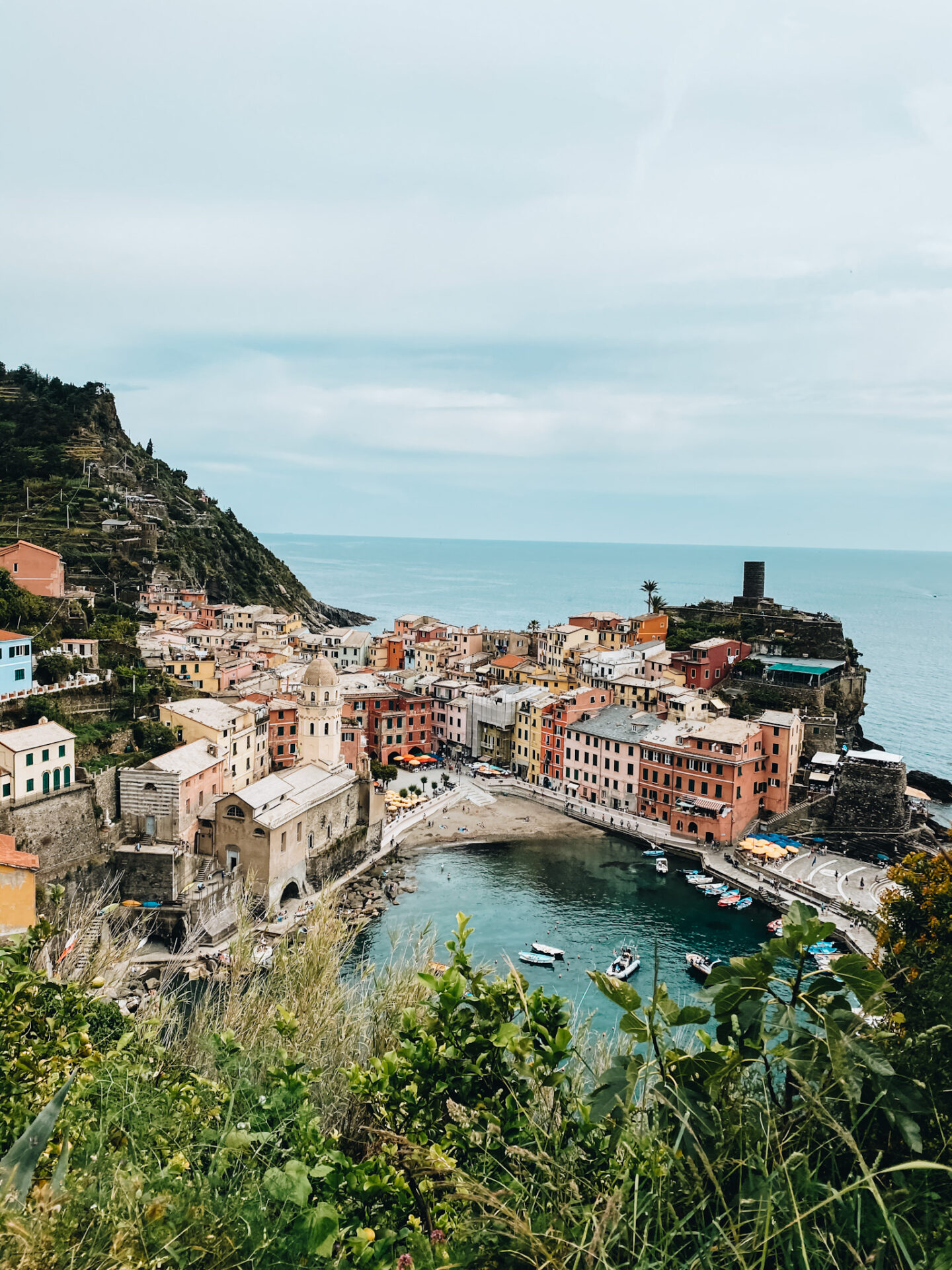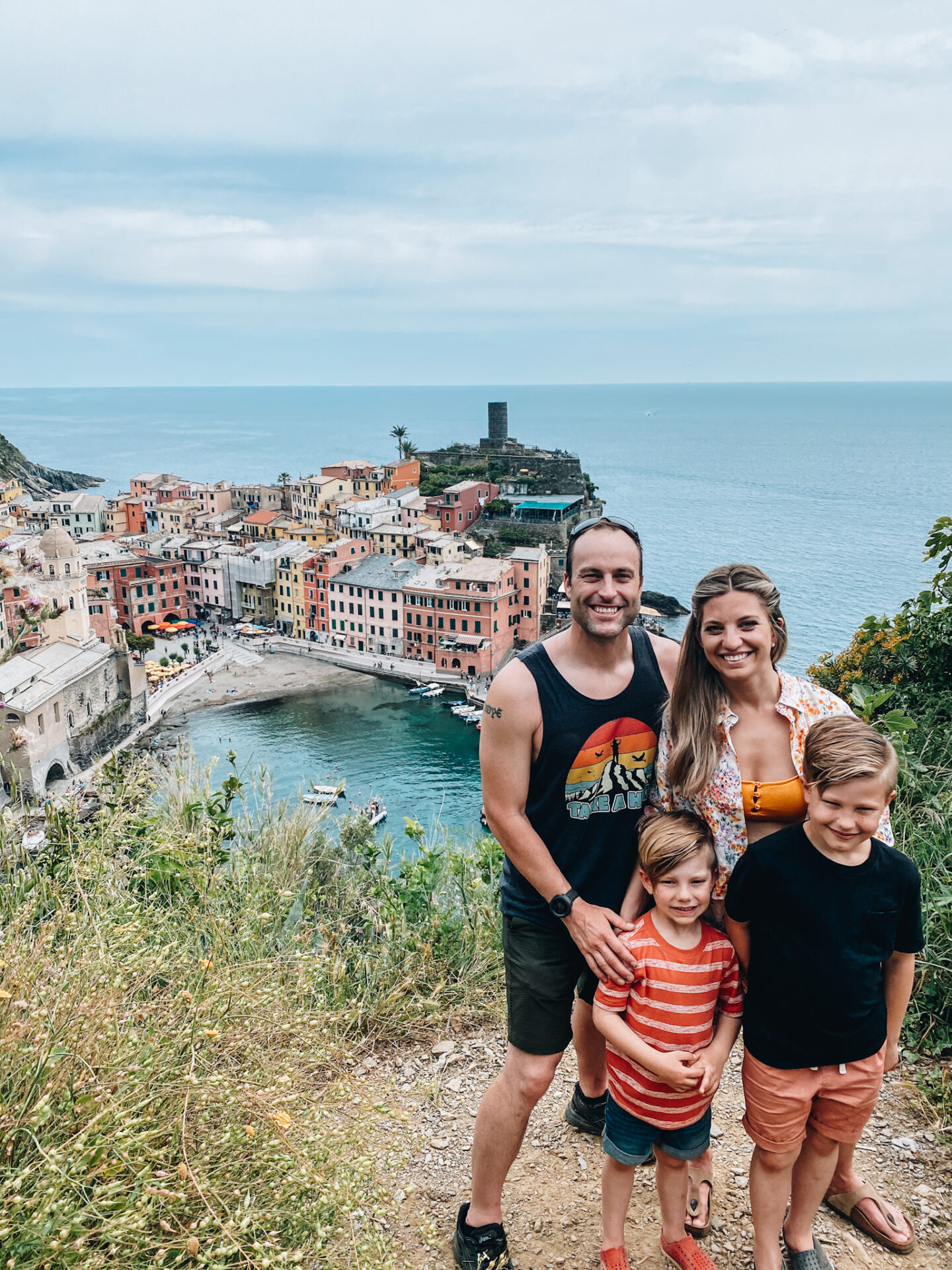 It's worth the hike.