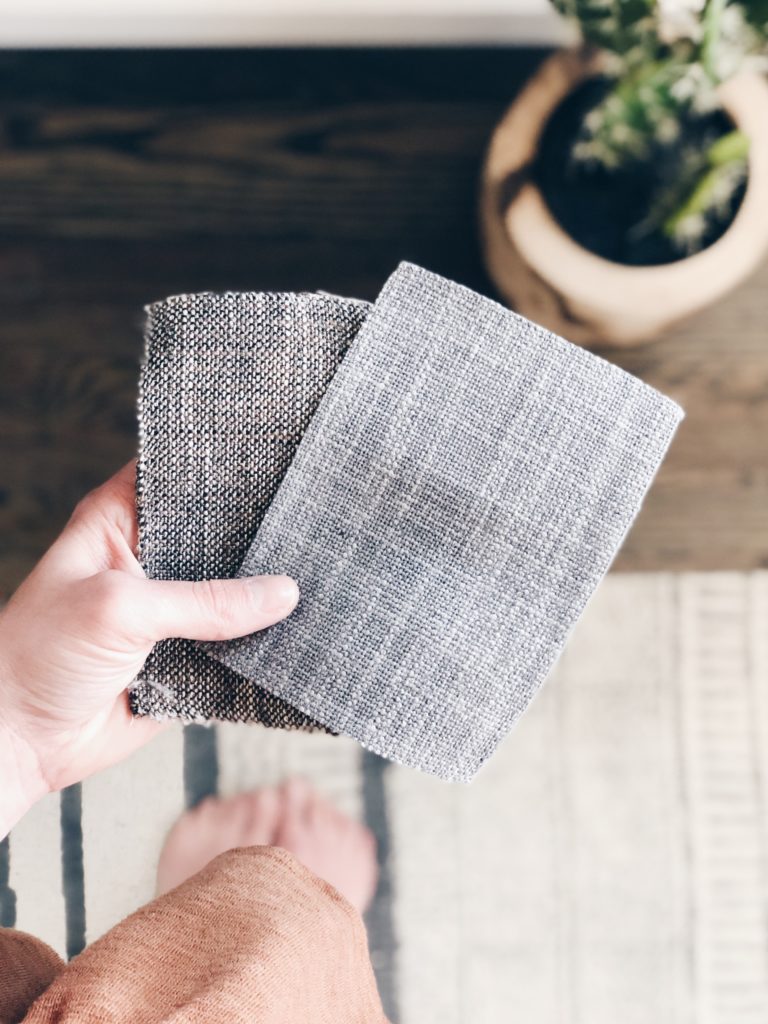 I've talked about it in my Insta stories – over two weeks ago – that I was sitting on the floor because we hadn't picked a couch yet…… Well, I still have yet to purchased one. This is partially because I'm not the most decisive when it comes to big purchases, especially on something that I haven't actually seen in real life. I have this fear of making the wrong decision, and I don't really want to get the couch we buy, wrong.  I've done pretty good with all the things I've bought so far for the house – with the exception of one thing, they've all been exactly what I thought and totally right for their space.
Wanna know my one eeehh purchase?? It was this! It was smaller than I thought and kinda flimsy for jackets and bags.
But a couch is a tough purchases, especially if the place you're looking to buy is online. I know lots of you have an Article couch – but most of you have this couch. And I love it, it's beautiful and I have heard nothing but great things about it. And IF I decided to go with a couch and can convince my husband that leather is okay, I will probably do this one – just because I love that style. Which is exactly why this couch has been my number one pick for months now.
I love the shape. I love the legs. And I love the color. Or I did until one of the reviews said it was more blue than gray. Ah! I defiantly don't mind blue tones – blue is actually a color that I'm a big fan of. But I want a gray sofa, not a blue one! Lucky for me, Article will send you fabric swatches if you just ask. Yes please!
The only other thing weighing into my decision is that I'm, again, buying a bigger couch. The last time I purchased couches, I bought two sofas. And then, in ever house after, I was so frustrated with how to arrange them. Because here's what you need to know about having two identical (large) sofas. They are meant to be set up facing each other. That is how they look best! In the five houses where those sofas were set up, in only one house were they able to be set up that way. So fellow military spouses, would I ever suggest to buy two identical sofas? Nope.
But a really pretty sectional?!? Speak now or forever hold your peace when I post all the pictures. Once I make a decision…
All this space is missing is a couch, and maybe a coffee table or end table. But mainly a couch. (A mantel is on it's way, and curtains are going up as soon as I get to IKEA.) So check out my picks and tell me what I should do….
COUCH DECISIONS
my first pick | my second pick | the sofas I love in 1, 2, 3
the sectional I would probably buy if I was going to spend 3K+ on a couch