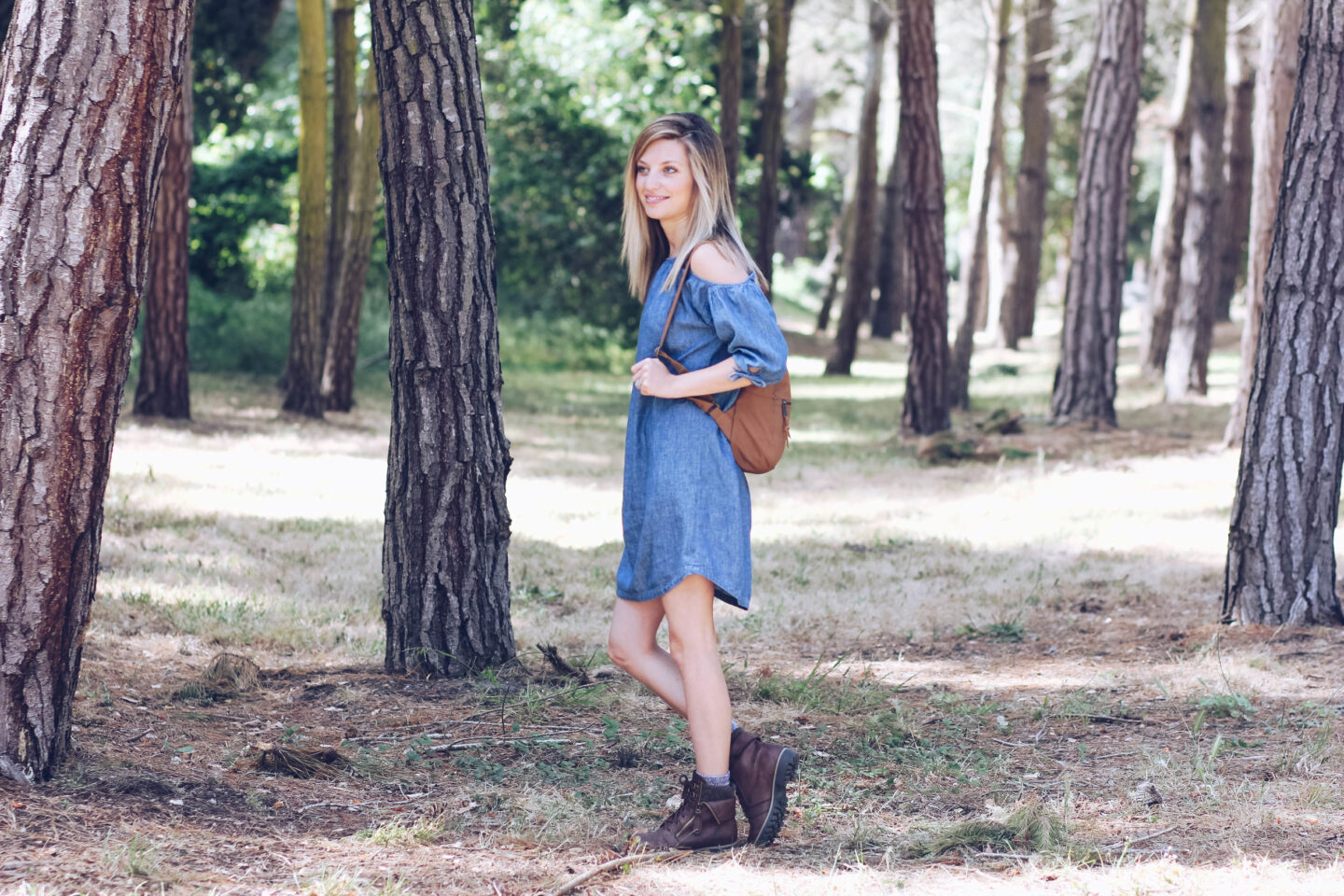 It's probably a good thing that the weather here only lets me wear this dress occasionally. Because otherwise, I would leave the repeat offender status and move into does that girl wear anything else category. I guess that's just a sign that I've found something that I like AND works for my lifestyle, right? But really, who doesn't have a piece of chambray clothing that they just love?!
Everyone. Everyone does.
That's this dress for me. It's the perfect weight. I love the cold shoulder, plus nothing is more perfect than when you can wear it around dirt (or your kids – same, same) and it doesn't show every little thing. That's partially why chambray is so awesome #canwithstandtoddlerdirtwiping.
This post contains affiliate links. 
that brunch date with all the eggs benny
LOCATION  |  Alvarado Street | Monterey CA
It's totally normal to sit on sidewalks.
| dress on sale here | sandals (newer version) | bag (similar, and nicer, like a lot nicer here )|
---
that woodsy BBQ you're headed too
LOCATION  |  Jack's Peak | Monterey, CA
| dress but on sale here| boots (similar in style) | backpack (newer version and similar) |
p.s. I'm obsessed with this backpack. I got it last Christmas and haven't stopped using it! It's also 100% a repeat offender. Everyone All moms need a backpack!