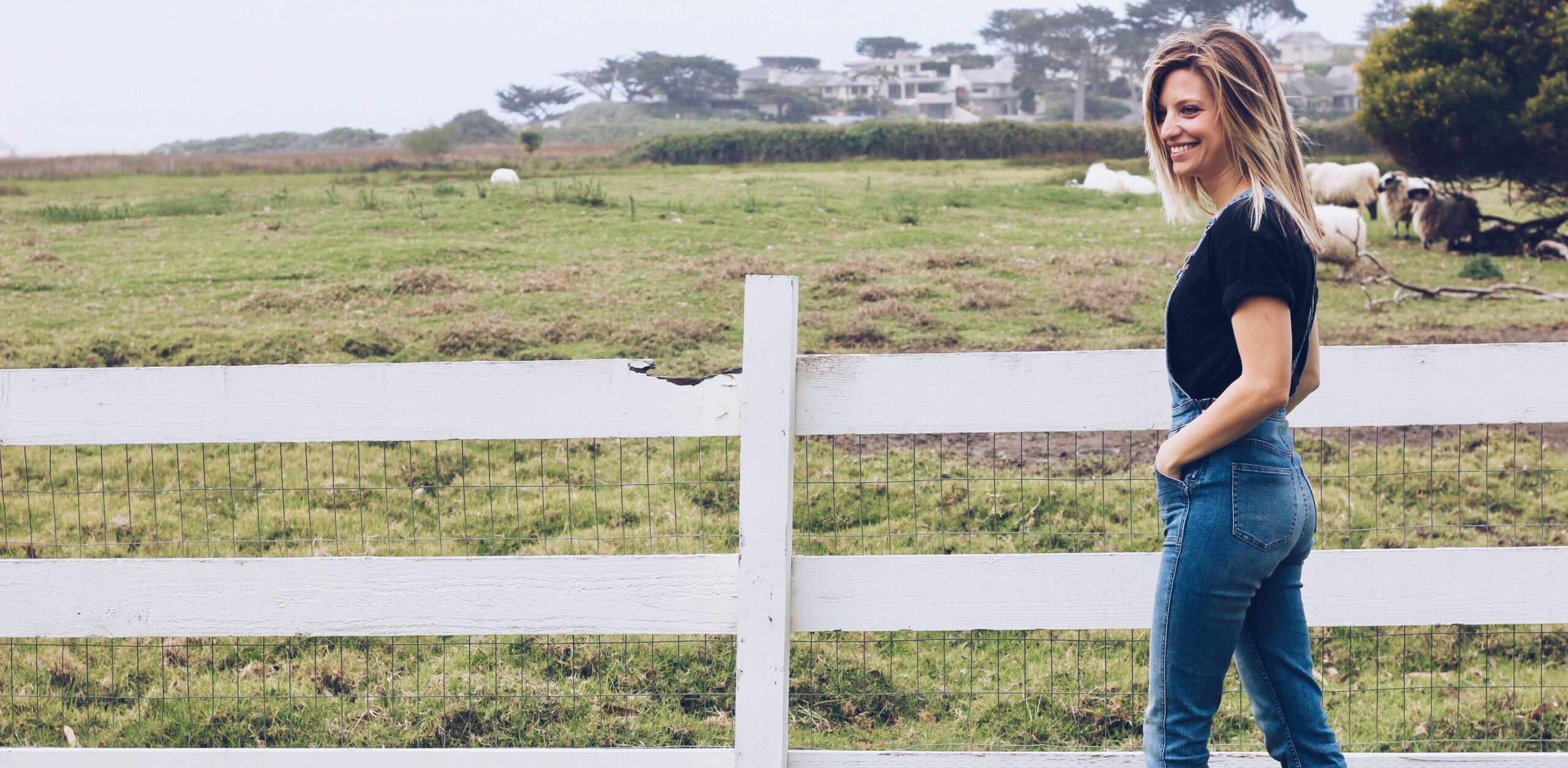 I bought my first pair of overalls in a covert operation at Hollister. Covert because, a thirty year old mama shopping at Hollister….I've told the story before. Later, I bought a swimsuit there. There was nothing covert about that operation though. They knew I was shopping for myself when I snatched the only one piece that they had. So obviously…
When I bought the overalls from Hollister, it was because they were cheap, on sale, and I didn't know if I was going to like wearing them, so I didn't want a big investment. Turns out, I'm kinda a fan of overalls, and this pair from Madewell has only confirmed that!
I know it's a little bit ironic that I'm standing next to fields and sheep, wearing overalls…. but it just happened. And honestly, this in an outfit that feels like me. The combo of casual style + little earth make me feel the most comfortable. I've always said it; I'll take a house surrounded by a few wide open spaces, that's fifteen minutes from all the things. Best of both worlds, that's my jam.
I could do without the smells though….
If you're looking for a pair of overalls, as someone who has worn a few different styles, these are the ones! They're flattering and fitted, and Madewell's denim is legit. You'll love these. Promise.
LOCATION | Mission Ranch, Carmel CA
SHIRT | Gap (similar in stripes, similar with pocket)
OVERALLS | Madewell
SNEAKERS | J.Crew Factory ( an adorable lace-up espadrille, a cute striped sneaker, kinda love these too-in all three colors! )