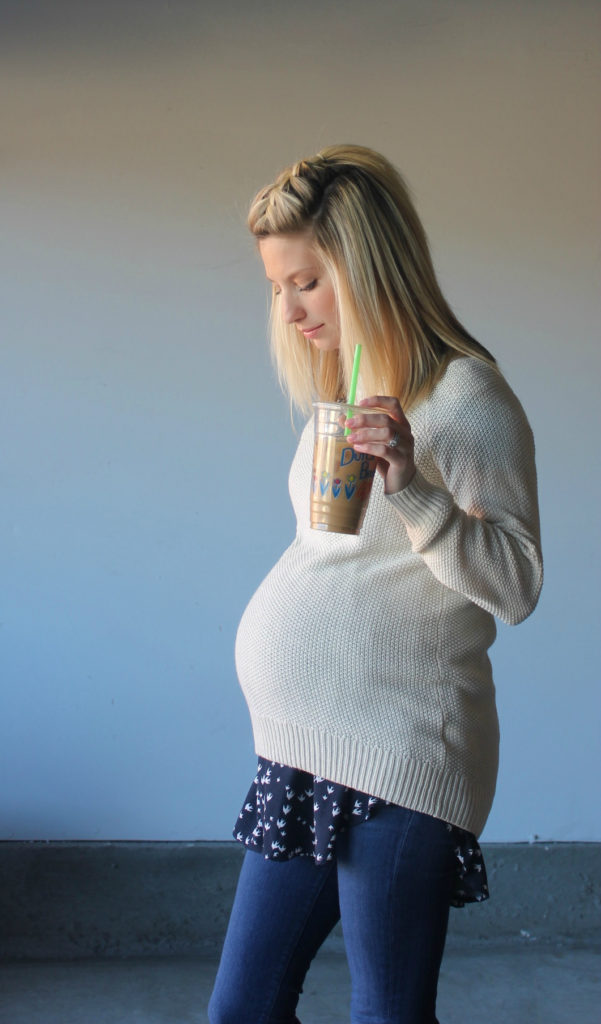 Here's me hoping February just flies by! Good thing it's the shortest month we have, although it is a Leap Year this year… We have a long weekend and a weekend up in the mountains planned for February so I'm thinking that will make the weeks just a little bit shorter for me. It always helps when the husband is home to chase around one busy little boy.
Here's a little tip. Don't try and potty-training a barely two-year old boy when your thirty plus weeks pregnant. It doesn't end well for anyone. Well, Ajax made out with all the chocolate chips I tried to bribe him with. He might just be smarter than he's leading on…
Also. If in the last three maternity style posts I'm wearing the same thing…well, you've been warned.
// sweater : H&M (similar)  / dress, worn as a top :  (old) CottonOn /
/ jeans : Citizens of Humanity /  boots : Steve Madden  //