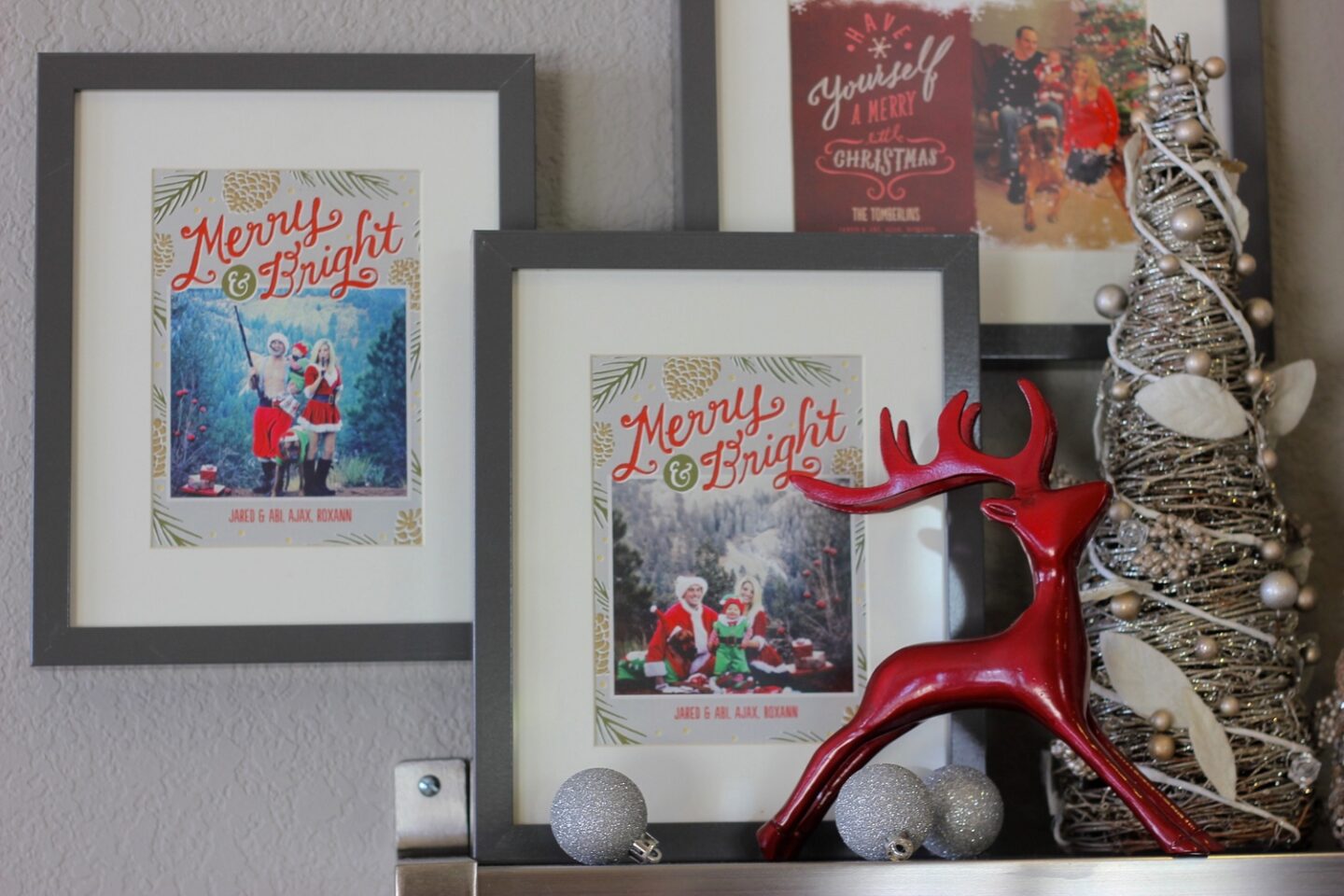 Thanks to a very sweet friend, and helping hands from one of her friends… my Christmas card should be in my mailbox today! It's gotten to the point where it takes a village to get our Christmas card photo, so I have to take it early. Also, my Christmas tree had been up since mid-November thanks to the wonderful invention of f a k e Christmas trees. It's the very first time a fake tree has been in my house, and I'm not really upset about it.
Are we over all that yet?
If you've followed my blogging through any Christmas season, you know that capturing a funny, or silly, or different picture for our Christmas card has become a thing for my family. My husband and I actually brainstorm what in the world we should do THIS year, each year. I obviously have some favorite years, some ideas come to life better than others, but I love looking back at each of them. I can't believe we actually got out a Christmas card two years ago when Ajax was a month old and my husband had been deployed for half of the year! It might not be my favorite, but we did it! Looking back, I should of taken a birthing pic. Nothing says Merry Christmas like a realistic reenactment of the manger scene… Hah!
I'm not sharing our card for this year yet… that would totally ruin the cards that will be appearing in mailboxes. But this card might take the cake for my favorite card! Although last year was pretty awesome…
Christmas cards – 2014 – Naughty or Nice
Christmas card – 2013 – Tangled in Lights
Christmas card – 2012 – Photoshopped
Christmas card – 2011 – Chasing Roxann
Christmas card – 2010 – Ode to Germany
I love getting to display our Christmas cards! But I don't leave them up all year round… I feel like that might spoil the fun of getting them out at Christmas. This is the first time I put them above my desk, and I'm kinda in love with how it turned out! It's one of my favorite Christmas traditions that my family does. Even if this year, it was complete, utter mayhem getting the picture….