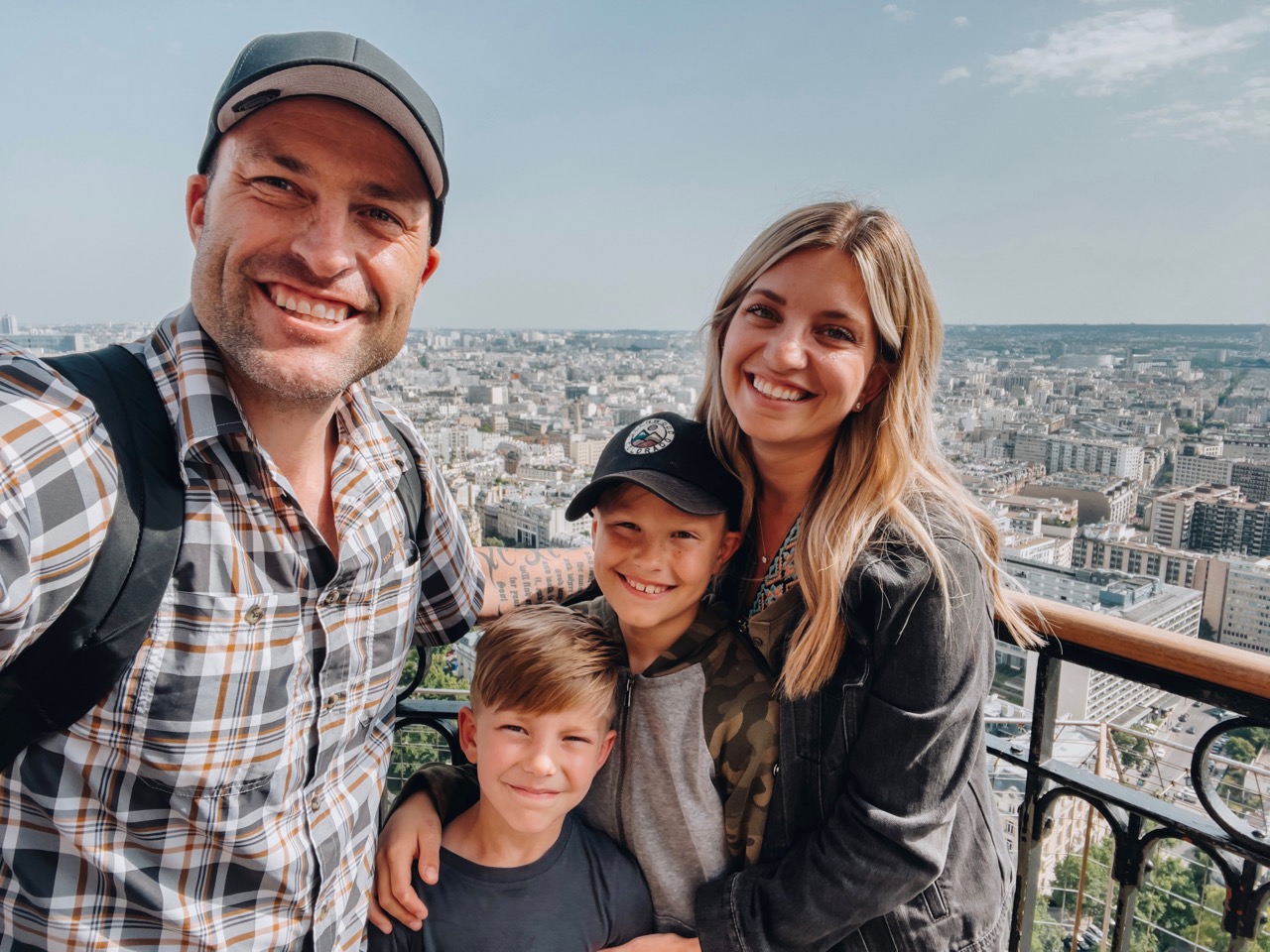 Since we moved to Germany in 2020, my years have been measured by the trips and experiences I have had, and 2022 isn't an exception. It's been the first full year that Covid hasn't impacted travels, and I think we crushed it! Our most adventurous trip was driving to Istanbul and back and all the stops in between, but when I look back at each trip, it's hard to pick a favorite.
JANUARY
We rang in the New Year on the Sicilian coast, exploring the island, eating arancini, and hanging out in an amazing place with friends. I fell in love with Sicilian ceramics, had my first taste of fresh-made pasta, and loved all the markets.
FEBRUARY
It was Barcelona, Spain in February! We loved everything about the city, being able to meet up with college friends, and all the things we ate. I think the chocolate and churros were a hit, but so was touring the Sagra Familia and getting to see all things Picasso. Spending an afternoon drinking wine and eating tapas was pretty perfect.
MARCH
We headed to Prague to experience the ballet, Sleeping Beauty by the Czech National Ballet. It was beautiful and wonderful, even if both boys were asleep in their seats before the curtain call.
APRIL
My parents flew over for the boys' spring break and we headed to Italy! We did a whirlwind tour through Rome, Amalfi, Tuscany and Venice – and it was amazing! I probably loved  our pasta-making class the most; getting to make pasta in Tuscany with my parents?!!! Although it IS really is hard to pick. Plus, when you get to travel with family, that makes everything even better.
MAY
We celebrated Mother's Day at our favorite German restaurant, and we were FINALLY able to go to a proper fest in Regensburg with the boys.
JUNE
We took the boys on an incredible trip to France! It wasn't their first time in France, but it was their first time in Paris, Normandy, and we went back to the Alsace region. We even had time to hit up Monet's Gardens and ride a few rollercoaster at Europa Park. When we were in Normandy, we also took a drive to Étretat and were completely blown away by the coast line!
JULY
We went on our biggest and most adventurous road trip to date. We drove to Belgrade, Serbia – Plovdiv Bulgaria – Istanbul, Turkey – Sarti, Greece – Ksamil, Albania – Himarë, Albania – Kotor, Montenegro – Mostar, Sarajevo, and Bihać, Bosnia and Herzegovina. It was just under three weeks of traveling and so many incredible experiences. Two photos don't feel like they do any of the months justice, but especially this month!
AUGUST
The boys did a mini-Tom-athon (a walk, SUP, bike ride) from our house to Regensburg (about 40km) and then we all spent the night downtown. It was fun to stay in our closest "town". We continued our fest tour when we went to one of the most popular fest in Bavaria, Gäubodenvolksfest.
          SEPTEMBER
It was a full fest September. We took a trip to Söll, Austria to see a almabtrieb – a fest where the alpine cows are walking down to lower pastures before winter. Almabtreib might be the best fest around! And the boys finally went to their first Oktoberfest!!
OCTOBER
We hopped on a flight out of Prague and spent the weekend in Copenhagen, Denmark and Malmö, Sweden.   But the best part was when we took a train (and bus) to get to the Lego House in Billund, Denmark! We love Lego, and the Lego House was the ultimate Lego experience.
NOVEMBER
We flew down to Marseille and were able to spend Thanksgiving week with friends who had just moved to the south of France. We were able to check off another country – Monaco – and explore that beautiful coast.
DECEMBER
Our last trip of 2022, we went to Morocco! We explored Fes and walked all around (read got lost in) the Medina. We learned about the Nomadic people of Morocco, explored a local market, camped in the dessert, and rode camels in Erg Chebbi dunes in the Sahara Desert!
2023 is looking like it will bring a whole lot of new experiences too…stay tuned.