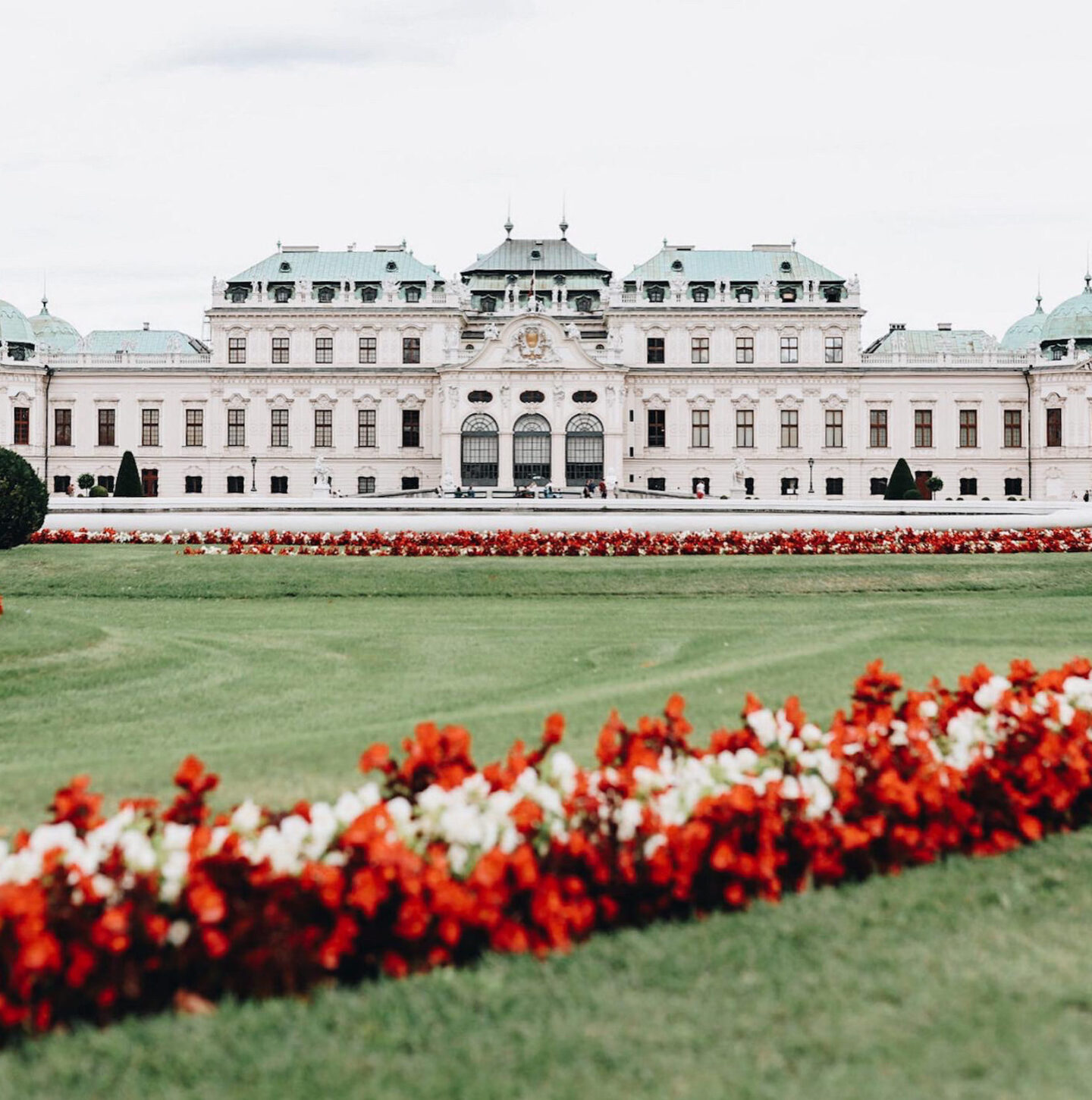 The first place we traveled to was Vienna, Austria! While both me and my husband have been to Austria before, neither of us had ever been to Vienna. And the boys have never been anywhere in Europe, so all the countries that we visit will all be firsts for them. (What an adventure!!)
We ended up staying in an Airbnb right next to the Belvedere Palace, so the first place we walked to was the palace! I wish we had been staying IN the palace…. maybe next time. The area we did stay is was outside the old town circle so it was a bit quieter.
I will say, if we go back, I would probably opt to stay outside the city completely. One day we took a few trains and a bus to the town of Grinzling and even though the winery we went for was closed and it down-poured, we had a great time! Probably on of my favorite days. What we're learning while traveling with kids – our kids specifically – is that they need places to run and play. It's obviously harder in big cities, but picking places that have playgrounds near by, or that are kid-focused can really make the trip. The one thing we did well, was that the kids LOVED our Airbnb! They were always so stoked to be going back to the house; a set of bunkbeds and room to play will apparently have that effect.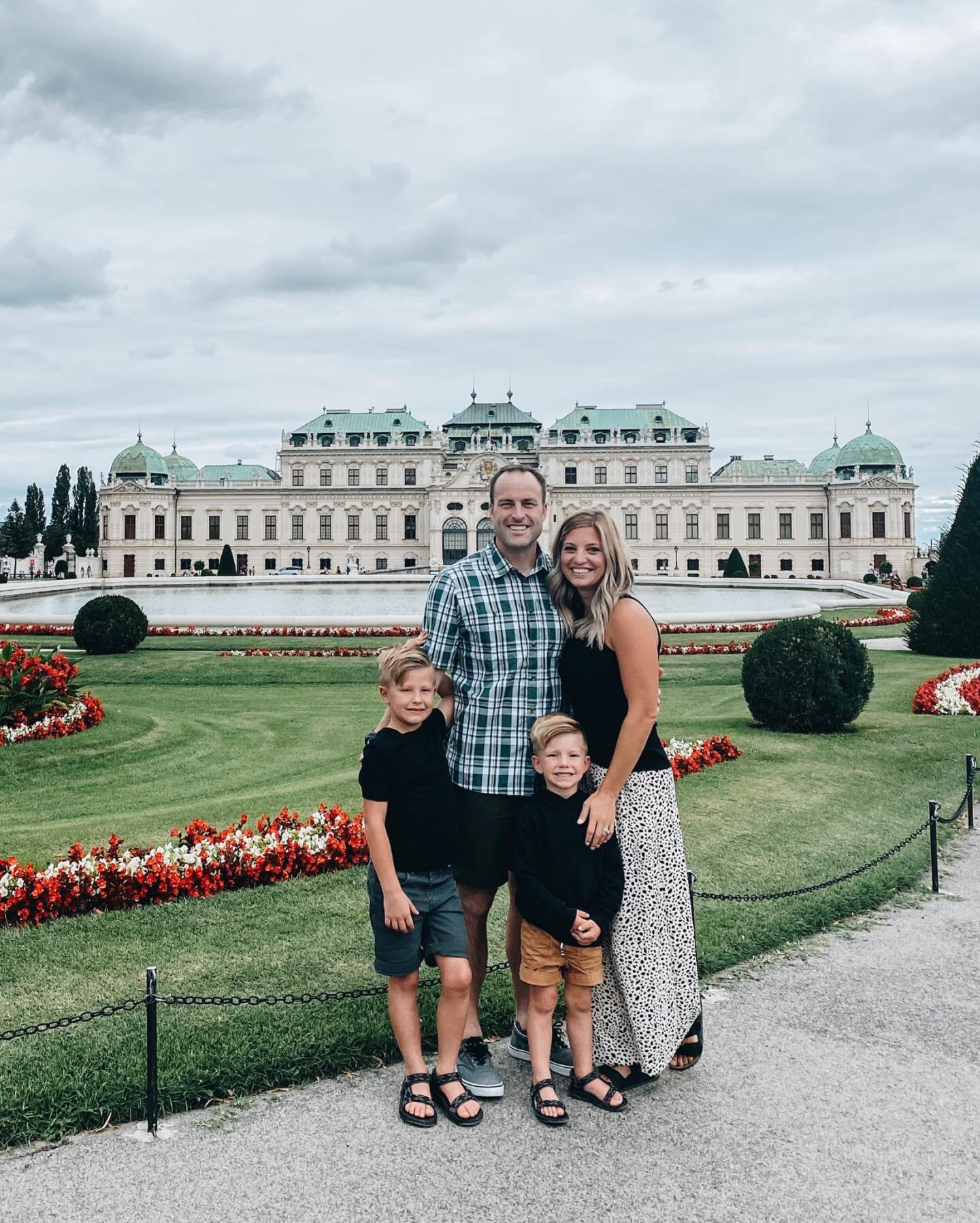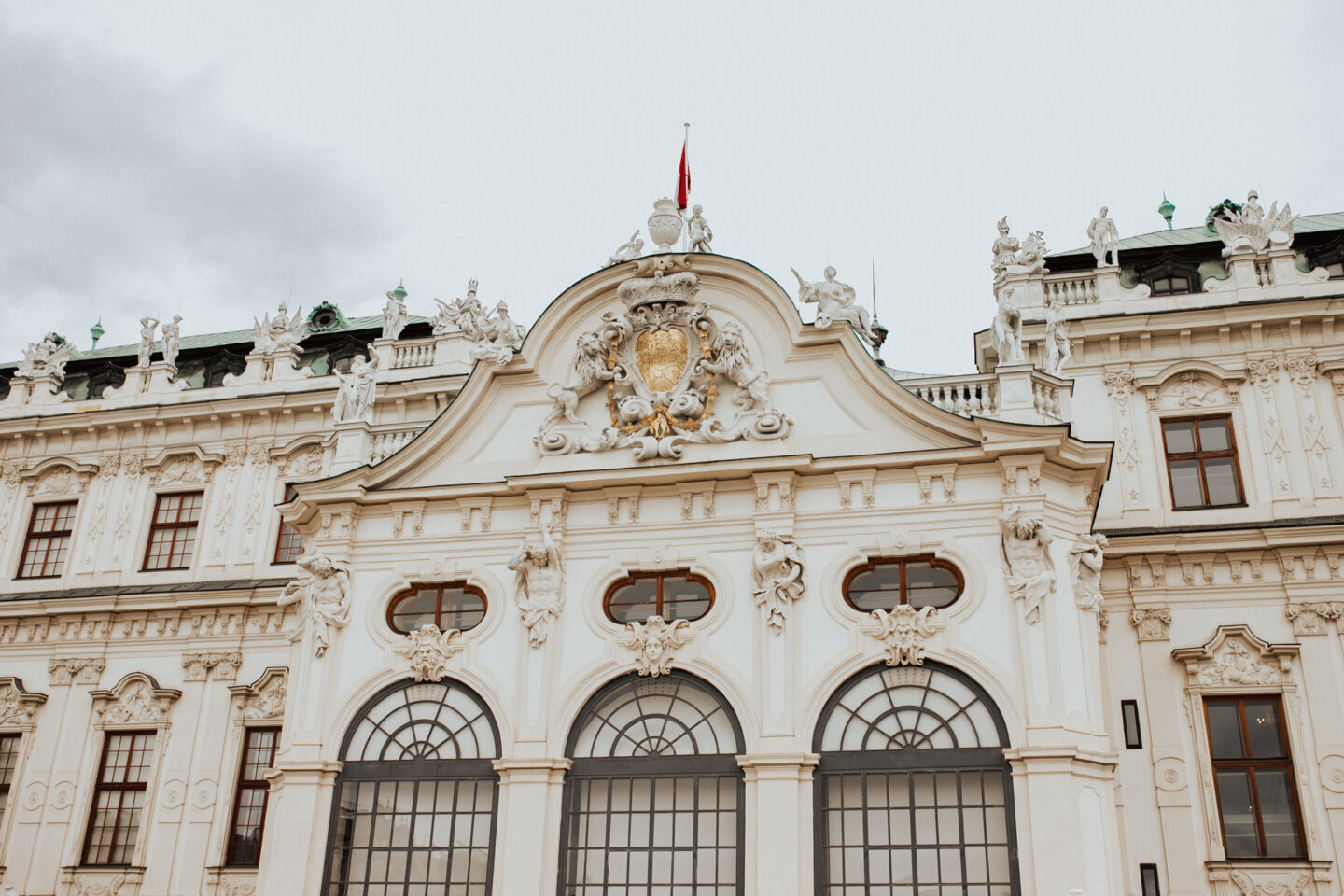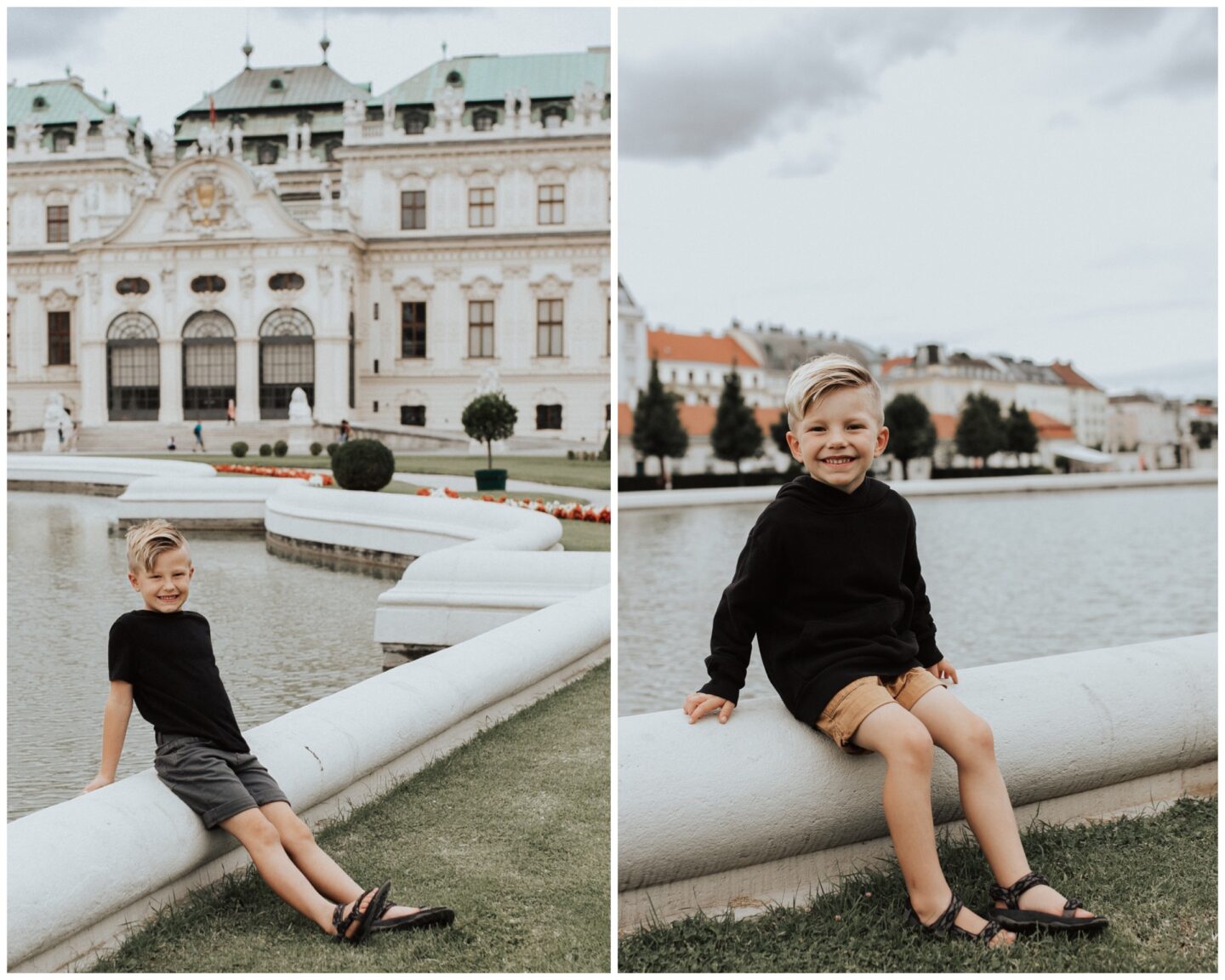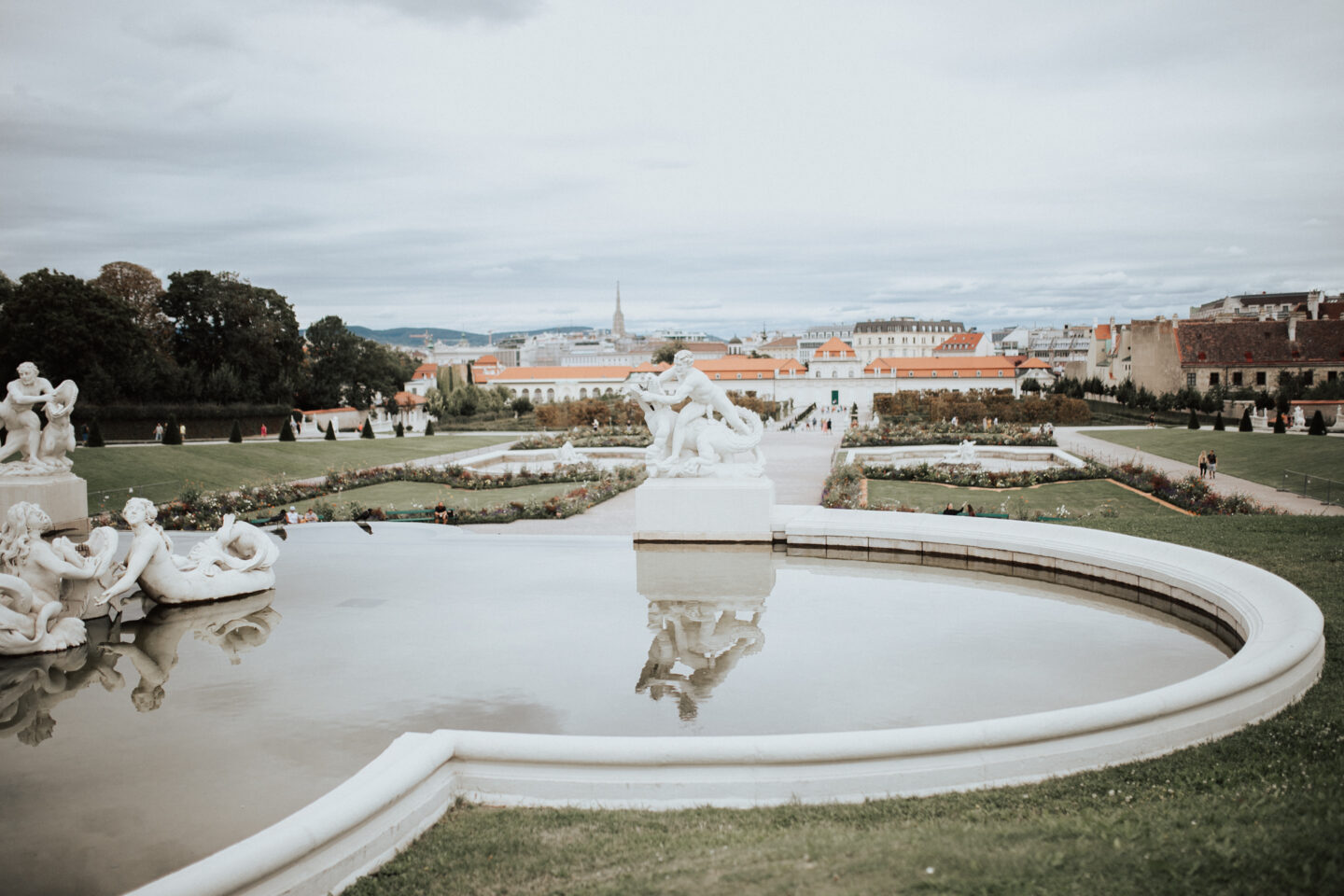 There is a little cafe in the place that looked amazing. We were rolling 4 kids deep (we were traveling with friends) and sitting down after after driving for a few hours really wasn't an option. We chose letting the kids roam the palace grounds. What a life.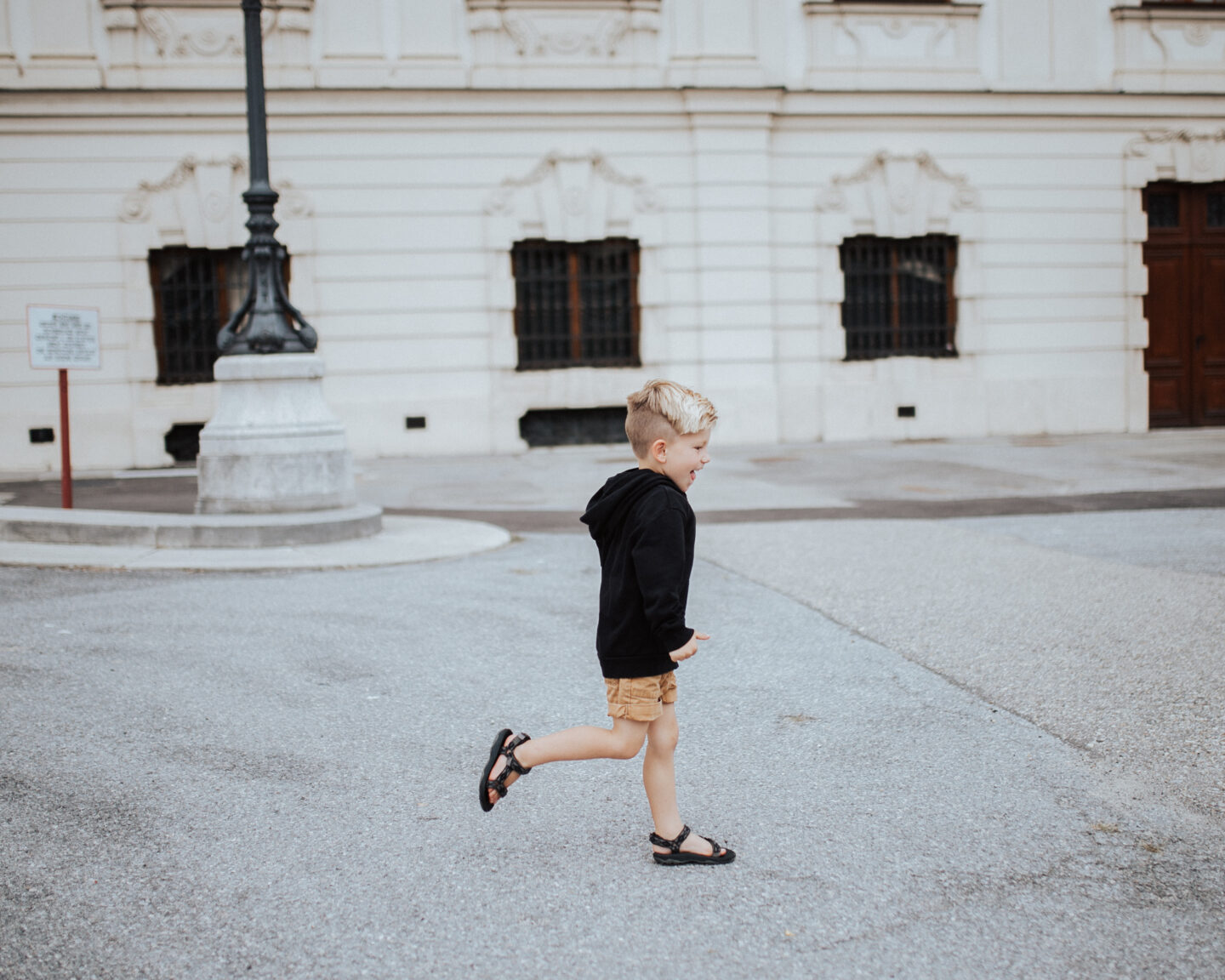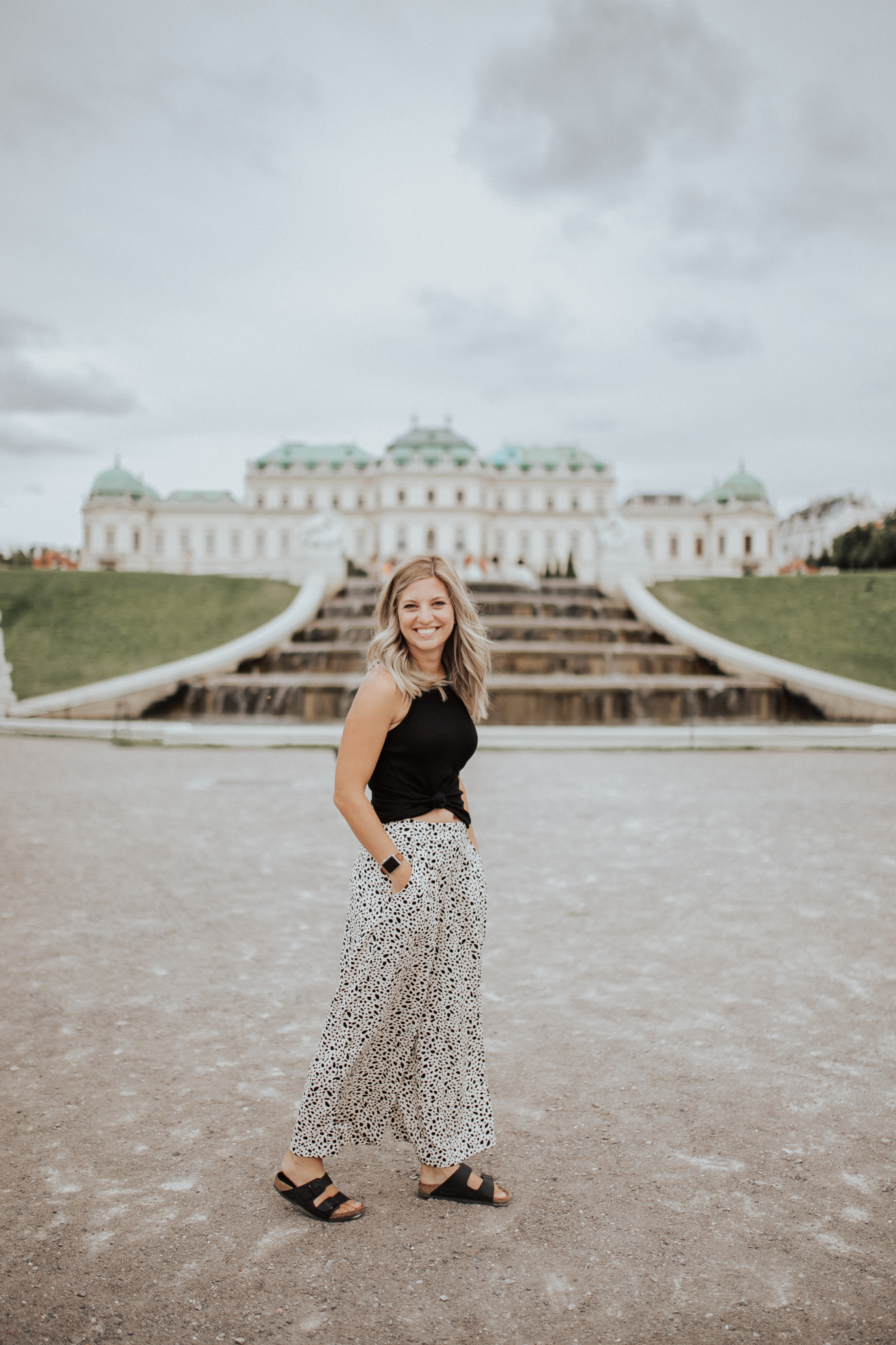 I grabbed these pants the last time I was in Zara (currently only available in XL) and they're the kind of pants that you want while traveling. Or if you're looking for a low maintenance pant. I DO think my pants are more of spring / summer feel (I've packed them up for the season) but if you spy a pair of flowy pants that have a little polyester in the fabric (read no wrinkles even after sitting in the car for hours) grab them!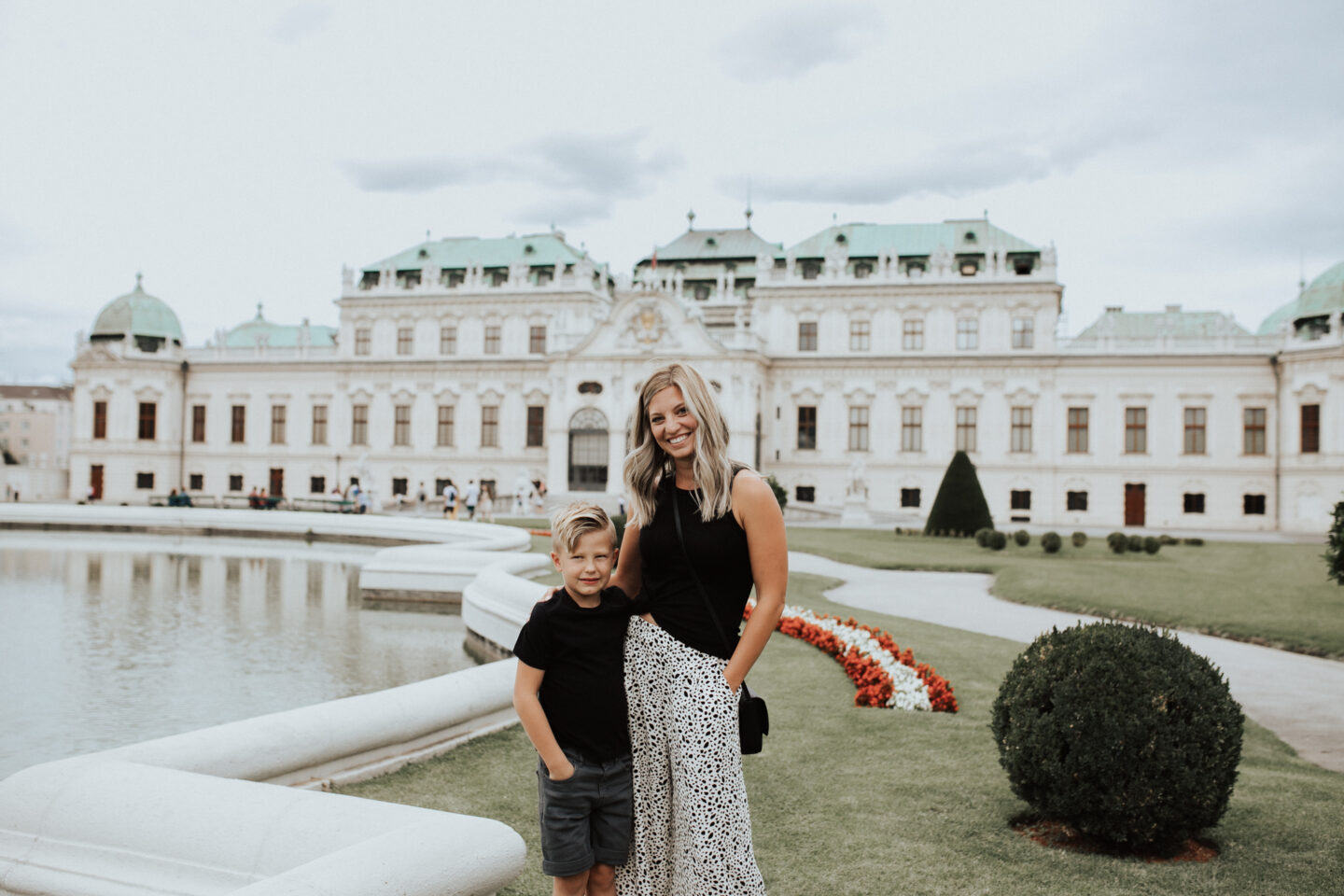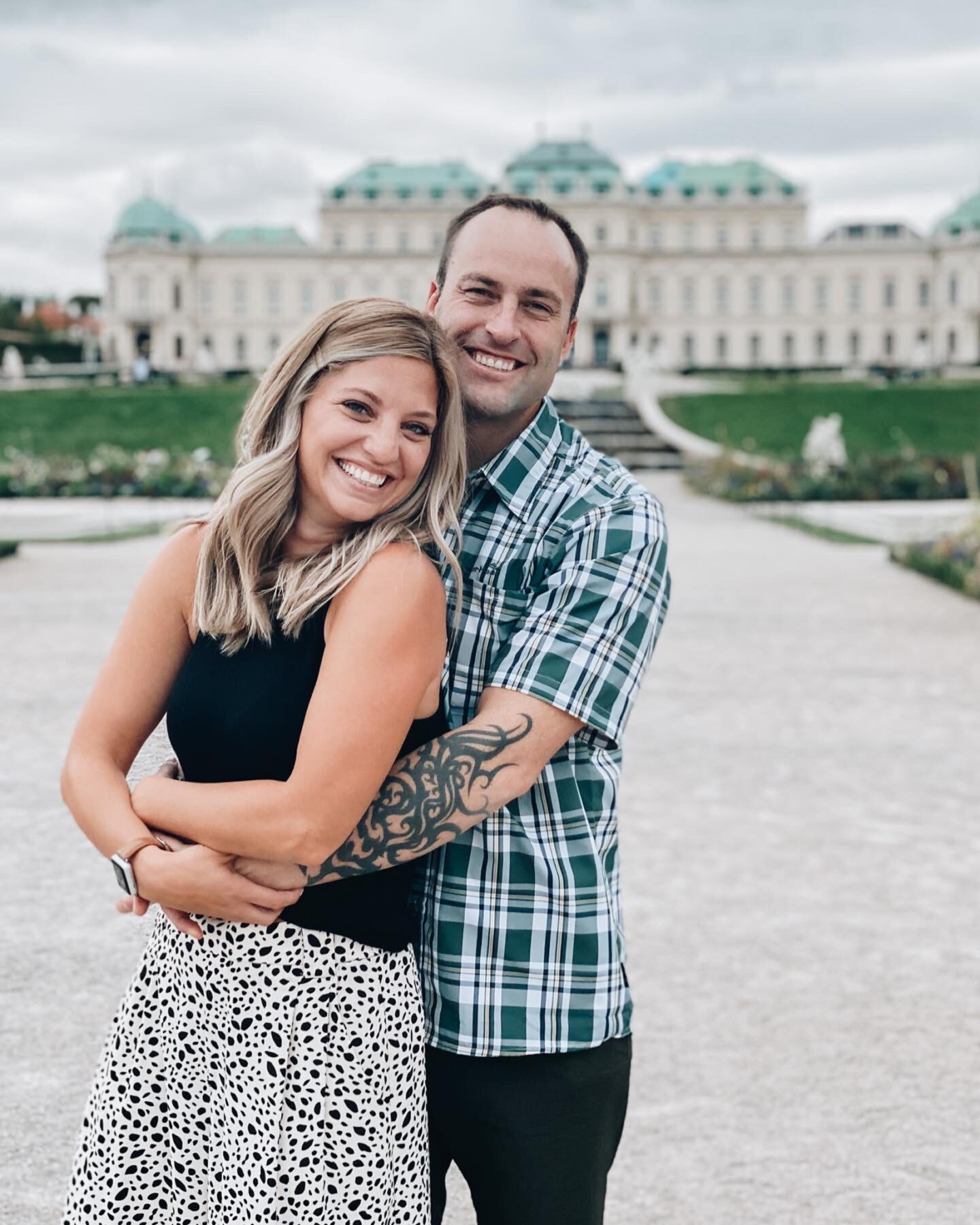 It was a great palace to visit – my pictures of the wildflowers don't really do it justice! And the kids could run around and photobomb literally everyone….
NOTES:
Entry was free.
Next to the palace is a Botanical Garden (also free) that we walked back through one afternoon. There were signs posted saying "no running" and it had a… calmer vibe than our kids probably brought to it. But it was beautiful. You just can run through it…
Right outside the palace is a restaurant where we ate lunch; Salm Brau. It 'might' be more of a tourist spot (given the location) but the food was good and we had a great experience eating there.