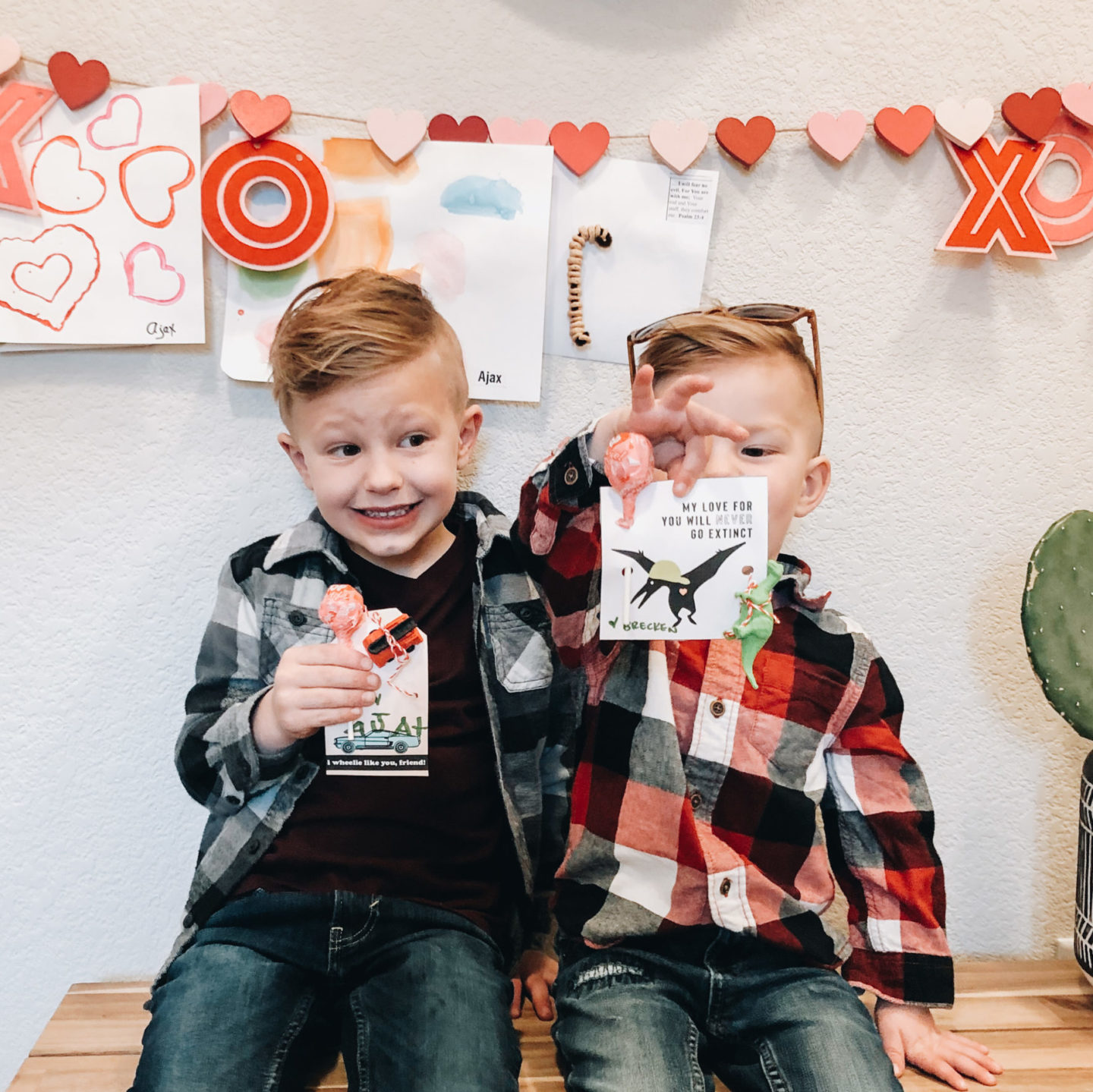 Last year I started printing out the boy's valentines instead of buying a little box at Target. Honestly, it was just because I DO love to get a little crafty every now and then, and this was a little way that I can do that. And the boys generally like to help me, at least a little, so it's something that we get to do together…. which is L O V E for me!
So, because Valentines Day is right around the corner, and I've had such a good time doing our Valentines this way, I rounded up just a few downloadable, printable Valentines! All most all of the printable links below are free, you just have to pay with your email. There is one that cost under $5, but it's in a collection and you get more than one style – and they're cute!
---
These are also Star Wars, but you can print these out on sticky paper and wrap them around a box of candy! She used Tic Tacs in the tutorial, but any box of candy would do!
We used one from this collection last year! This blog tends to be much more girl-focused than boy, but I loved the dinosaur ones, and so did my littlest… so much so he want's to use them again.