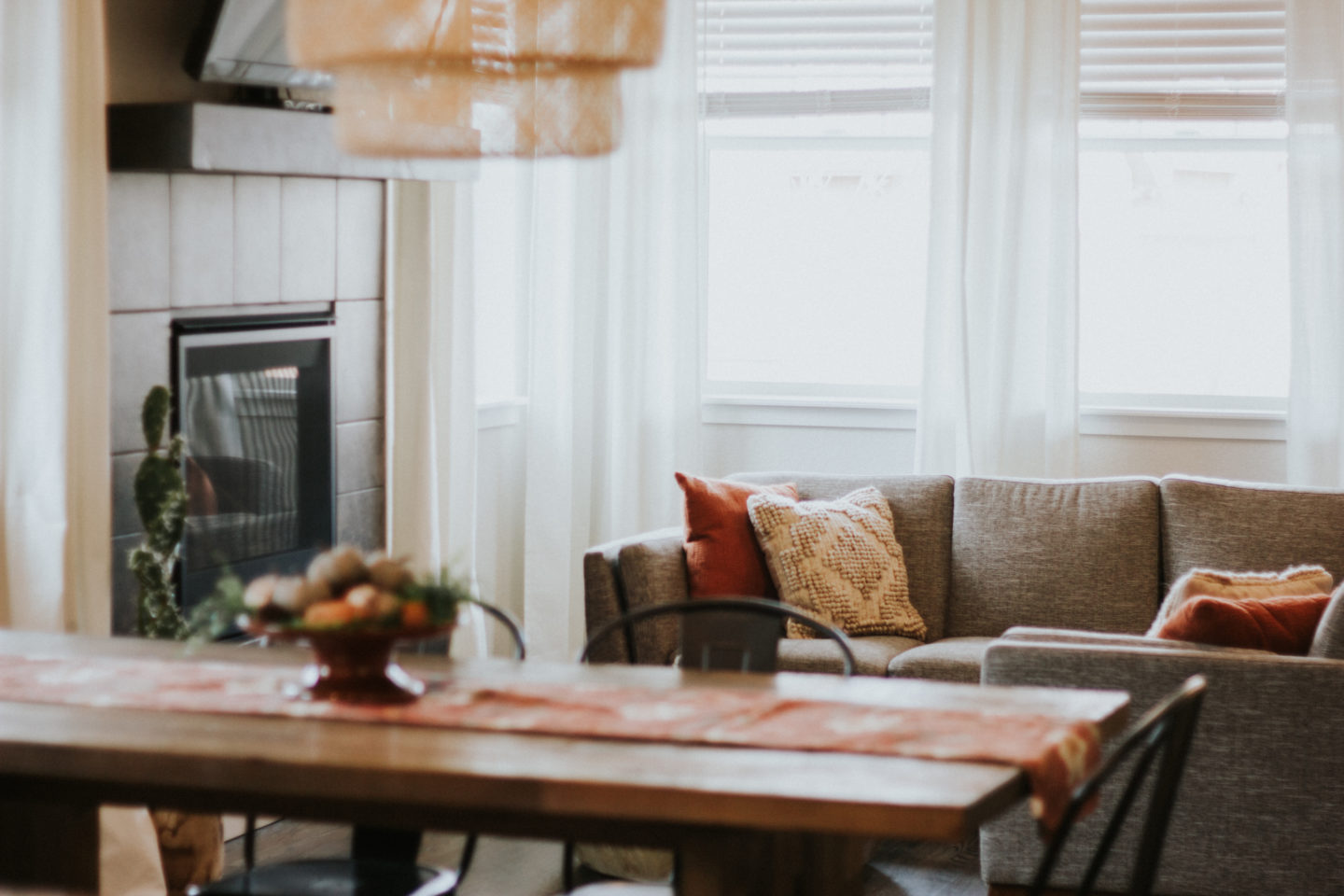 Since 2018 is officially over, even if I am still slowly working my way into the new year (new year is a relative term right?), I thought I would share with you my eight favorite things from 2018. The items aren't listed in any particular order, but each one of them, I happen to be a pretty big fan of.
8 FAVORITE THINGS OF 2018
I have talked about these A LOT to people around me. I am a true fan! And while I don't sleep with them every night, I always have them charged in case I need to pop them in. And have taken them with me anytime I've traveled. They are comfortable and I get g o o d sleep anytime they're in my ears. Want a better night's sleep? Grab these.
You know that I'm a fan of Sorel, and these boots are worn so frequently that they had to make the list! They're comfortable, waterproof and the perfect shoe to throw on and go. When it's extra cold, I just add a pair of warm socks.
While I bought the black version, these boots come in a couple different browns, gray and an oatmeal color. And the only reason these boots are here instead of the Joan of Arctic Wedges is because I wear them a bit more because they're flat.
I don't know if you remember my deliberations over a coffee table (and a couch!). I went back and forth, unsure if this was the right piece for the space. But since it checked all the boxes that I wanted for a coffee table, and returning furniture is a pain (even to Amazon) I went with it. And I love it.

LIGTHER IN COLOR – It is a lot lighter in color than it shows on Amazon, but I wouldn't have liked it as much if it was as dark as it was shown
LIGHT PIECE – My boys can move this table around pretty easily, especially now as we have it directly on hardwood floors. But if it's sitting on top of a rug, that will drastically cut down it's movability.
DURABLE – My boys play on top of this table constantly. While I draw the line at jumping, I like having pieces that can hold up to the season of life that I'm currently in.
I wouldn't say that I'm a swimsuit connoisseur, but I've purchased a few in my time. Read, I'm old. But I loved the wrap-around one piece swimsuit from American Eagle! The style isn't currently available, but check back in the spring. For the price, it was a great piece to scoop up.
I actually purchased this one too, but since it's a bit cheekier, I haven't worn it much to my pool since a mom made a comment about this not being Miami…….
I get asked about this light all the time! It was cheap and exactly what I wanted. I loved it so much that I put it in my master bedroom too.
I've seen pins where it's been painted black, and also love that look. That was my backup plan if the natural color didn't work above my table.
I know I haven't had this coat all year, but let me tell you what a warm coat does for you…everything! Living in California for the last two winters, my Patagonia down sweater jacket was all I needed. But hey Colorado, and real winter! The length on this parka is perfect. It's a parka, not a puffer (yes please!) and it's warm!
My most diliberated household purchase of 2018… guys I still love this couch! While I debated on whether or not to get the Timber or the Ceni – mainly because of fabric and leg colors – I know I made the right choice. Not only do I love the darker tones, but choosing the NOT dry clean only fabric was gold.

I have the Article Ceni sectional in Volcanic Gray and Walnut

I bought two pairs – a denim and black denim -and wore them both constantly. They were the perfect amount of high rise, but still comfortable. As soon as it gets warm, they will be the shorts I reach for in 2019.