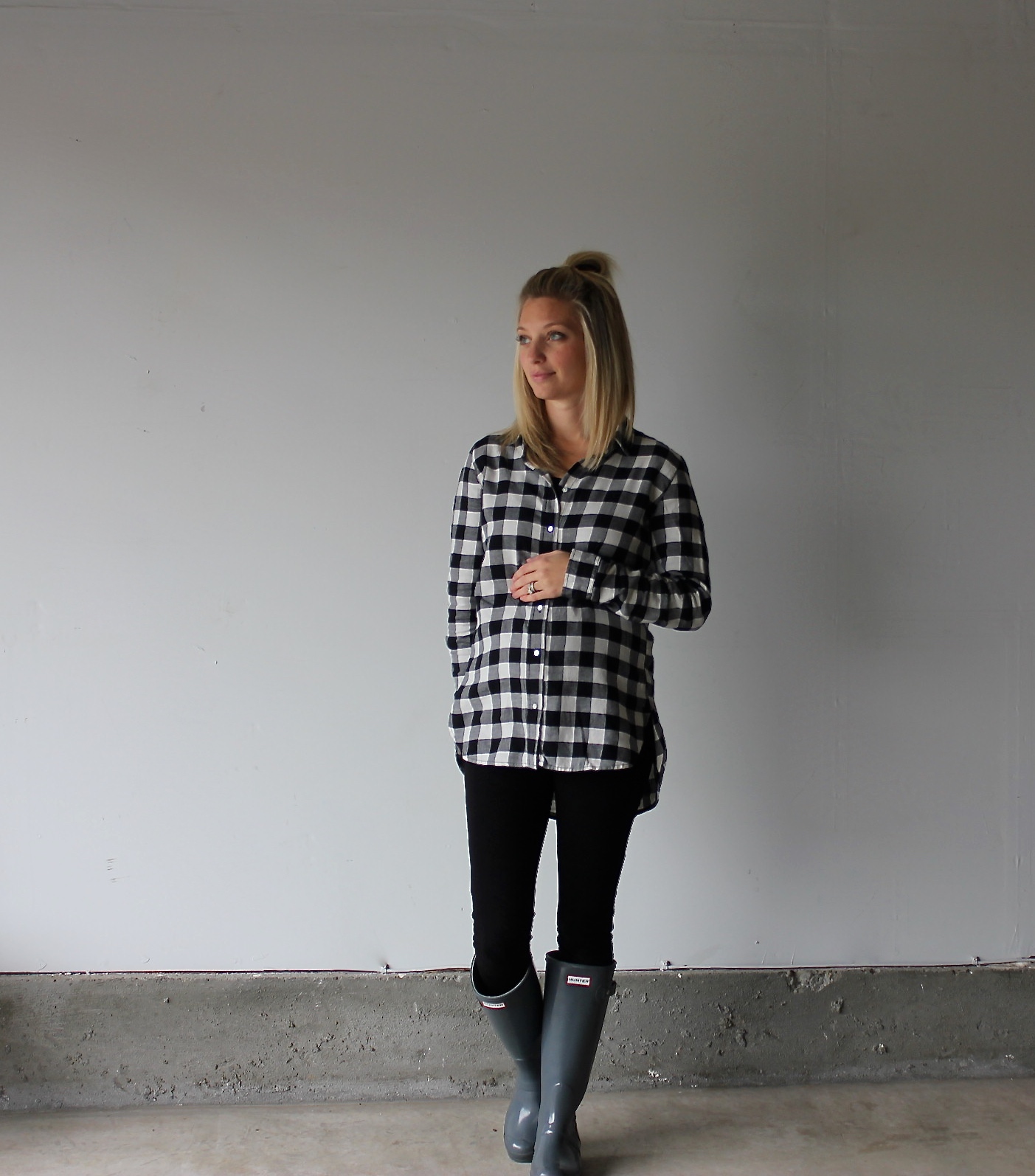 Hey eeeerrrryybody…
Forgive my silence; my brain appears to be missing these days. For the first time ever (and I am SO praying, the last) I locked Ajax and my keys in the car as we were leaving the gym. And it was about 40 degrees and raining… The gym was amazing and in about thirty minutes, the car was unlocked. But still. The moment I realized my son was in the car, with my keys, and it was locked…. worst feeling ever. Thankfully, it all ended with lunch at Five Guys with my son and husband.
/ shirt : H&M / vest : J.Crew Factory / pants : Seven for all Mankind (old) / wellies : Hunter /
It has been raining here for the past several days… but it never fails. The minute I put on my wellies and head out, the rain stops and I'm the one wearing rain boots when it's not raining. So I purposely step in every single puddle I can find, because I have wellies on damn it.
We're getting super close to finding out whether this little one is a boy or a girl! With Ajax, I just knew he was a boy. But with pregnancy, I could go either way so we are in for a fun day soon!
---
pppsssttt….. that J.Crew Factory vest is on sale! I wore mine ALL last season and pretty much never want to take it off.  If you needed convincing…