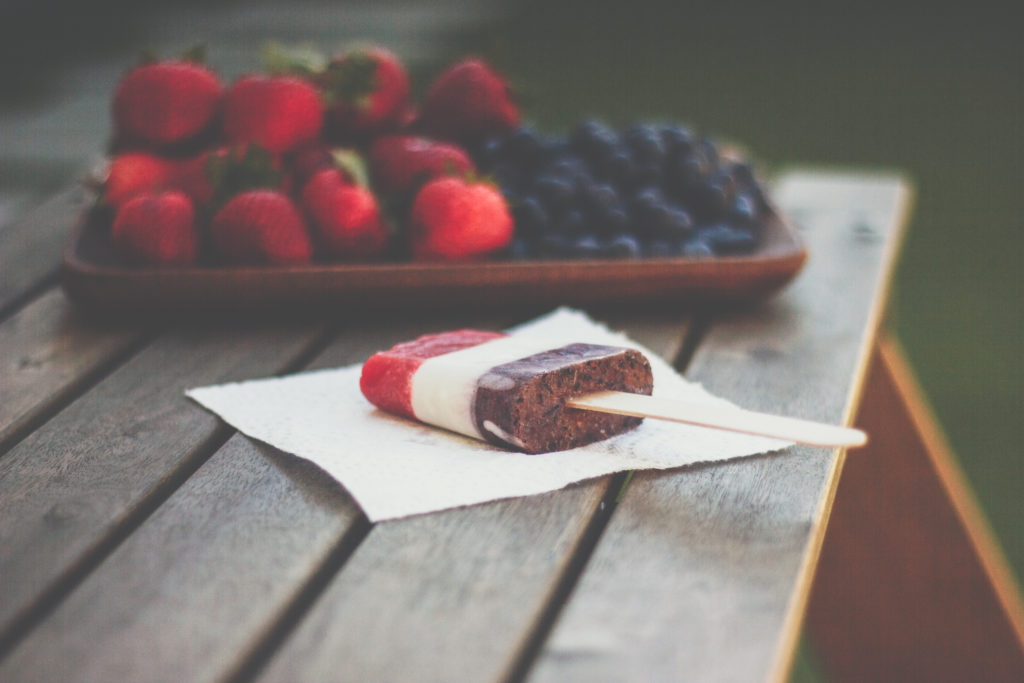 This shop has been compensated by Collective Bias, Inc. and its advertiser. All opinions are mine alone. #TearASquare #Brawny #TargetFinds #CollectiveBias
My little bros l o v e those red, white and blue popsicles. You know the ones that have NO taste. So for the Fourth of July, I decided to make them red, white and blue pops, but ones that tasted delicious! Popsicles are pretty easy to make, they just require a little patience and a little something to wipe up the drips, that inevitably come. Thankfully for that, I have Brawny® Tear-A-Square™ paper towels – a premium white paper towel that has a unique quarter sheet size option with 256 quarter sheets per roll. Which is perfect because I have little people who make a lot of little messes. Brawny Tear-A-Square provides a smaller sheet size option for your smaller tasks so that your roll can last longer. I mean, how cool is that?!?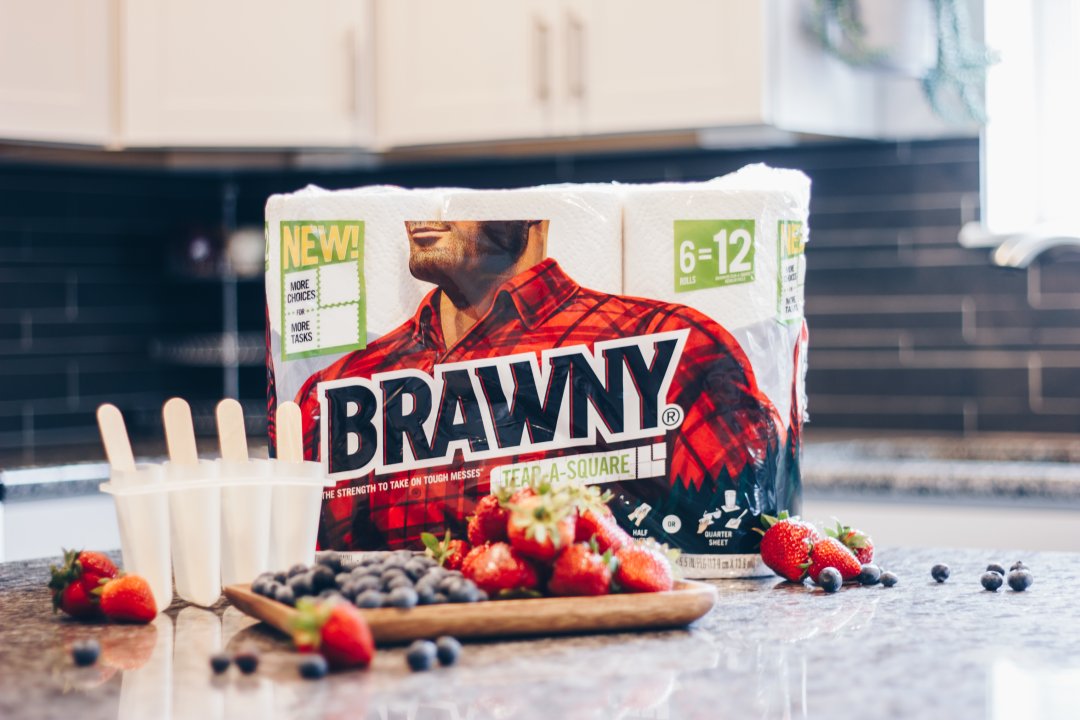 Make sure to stock up on these delightful three-sizes-fit-all-needs paper towels the next time you're at Target! Which we all know will be later today…
I made my guys these popsicles (I have the recipe below for you!) but aside from getting my kids to eat a yummier version of a red, white and blue pop, the best thing was giving them a quarter of a paper towel when they ate them! It was the perfect size to catch all their fruit drips.
Not only are these pops the perfect thing for a hot Fourth of July, but these Brawny Tear-A-Square, because they offer three sheet size options in each paper towel roll – full sheet, half sheet and quarter sheet – you can use just what you need without the waste. There is no guilt of using a full or half sheet paper towel when only a quarter sheet is needed for your smaller tasks.
I used a quarter of a sheet to catch their drips for the boys while they were eating their popsicles, and a half sheet to wipe their faces. There's nothing like being able to pick the size of your paper towel for the mess at hand! Grab a
pack at Target
and grab the stuff you need to make a few red, white and blue pops while you there!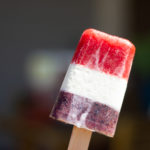 Red, White and Blue Pops
Ingredients
8

hulled strawberries

1 1/2

tsp

sugar

x3

1

cup

coconut milk

1

tsp

vanilla extract

1/2

cup

coconut flakes

1

cup

fresh blueberries
Instructions
Blend the strawberries with one of the 1 1/2 tsp of sugar.

You can use more or less sugar (or other sweetener) depending on your taste.

Fill your popsicle molds 1/3 of the way with the strawberry mixture. Freeze until solid.

Mix the coconut milk with the vanilla extract, coconut flakes, and 1 1/2 tsp of sugar.

Fill the popsicle molds 1/3 of the way and freeze for 20 minutes.

Insert the popsicle sticks and freeze until solid.

Blend the blueberries with one of the 1 1/2 tsp of sugar.

Fill up the rest of the popsicle molds with the blueberry mixture and freeze until solid.

To remove the popsicles from the molds, run them under hot water until the become loose.