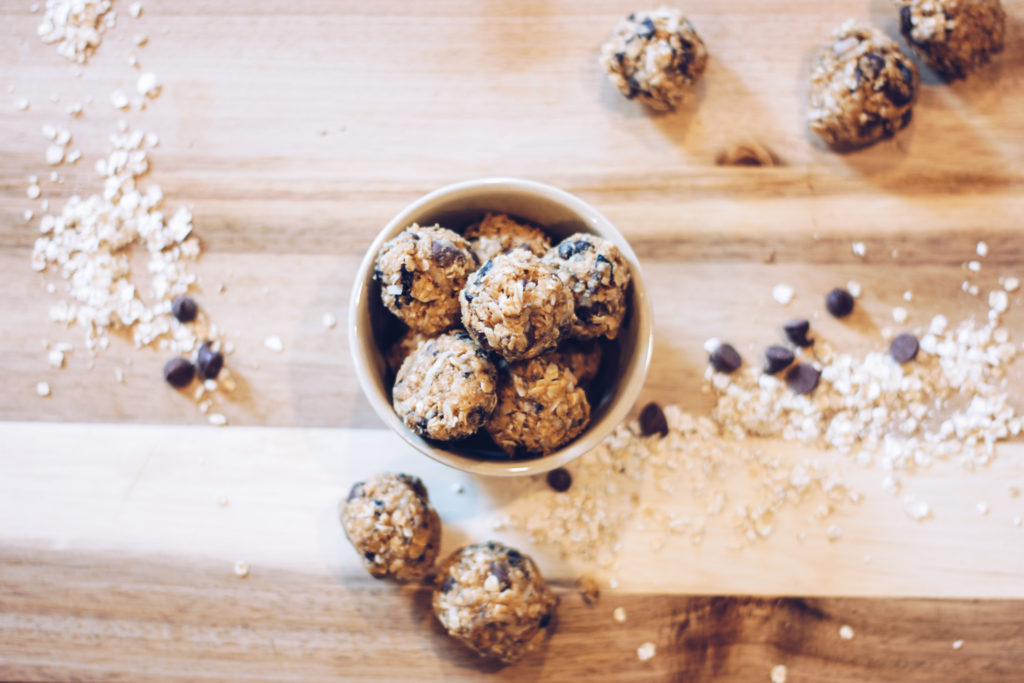 So, I love granola and granola-ish foods. It's kinda similar to my love for eggs… almost always that would be a yes please when it comes to if I would like to eat them. But this is what I've found out about granola. Not all are created equal. And usually, the best ones come from either your kitchen, or your neighbors kitchen.
Technically, this isn't granola. They're No-Bake Energy Bites and the texture is nothing like granola, but since it has most of the same ingredients (it's just not baked) in my brain, it totally falls under the same umbrella, ella, ella. Plus, who doesn't love a little bite – with a smidge of chocolate – that gives you an energy boost?!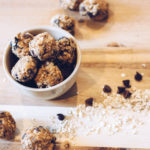 No-Bake Energy Bites
Ingredients
1

tbsp

chia seeds

1

cup

quick-cooking old fashion oats

1/2-3/4

cup

creamy peanut butter

I started out with 1/2, but ended adding 1/4 cup more

1/2

cup

dried sweet cherries

1/2

cup

mixture of semi-sweet and milk chocolate chips

I store my chocolate chips as a mixture of both semi-sweet and milk chocolate chips. Use your preference!

1/2

cup

coconut flakes

1

tsp

vanilla extract

1

pinch

salt

1

drizzle

honey
Instructions
Mix the 1 tablespoon of chia seeds with 2 tablespoons of water until a jelly-like substance is formed.

Mix all of the ingredients together in a bowl. Add the salt and honey last to adjust to your preference.

The texture should be firm enough that you should be able to roll the mixture into 1-2 inch size balls and place on a plate or tray.

Put the bites in freezer until frozen.

After they're frozen, I like to store my in a freezer bag or glass/plastic container with a lid.
For real, these are legit and the easiest to make! And if you don't do peanut butter, use almond butter or sunbutter or what works for you. My kiddos eat these (not that they NEED more energy) and love them, so I like having them on hand for a good snack for them.
But mostly they're for me….