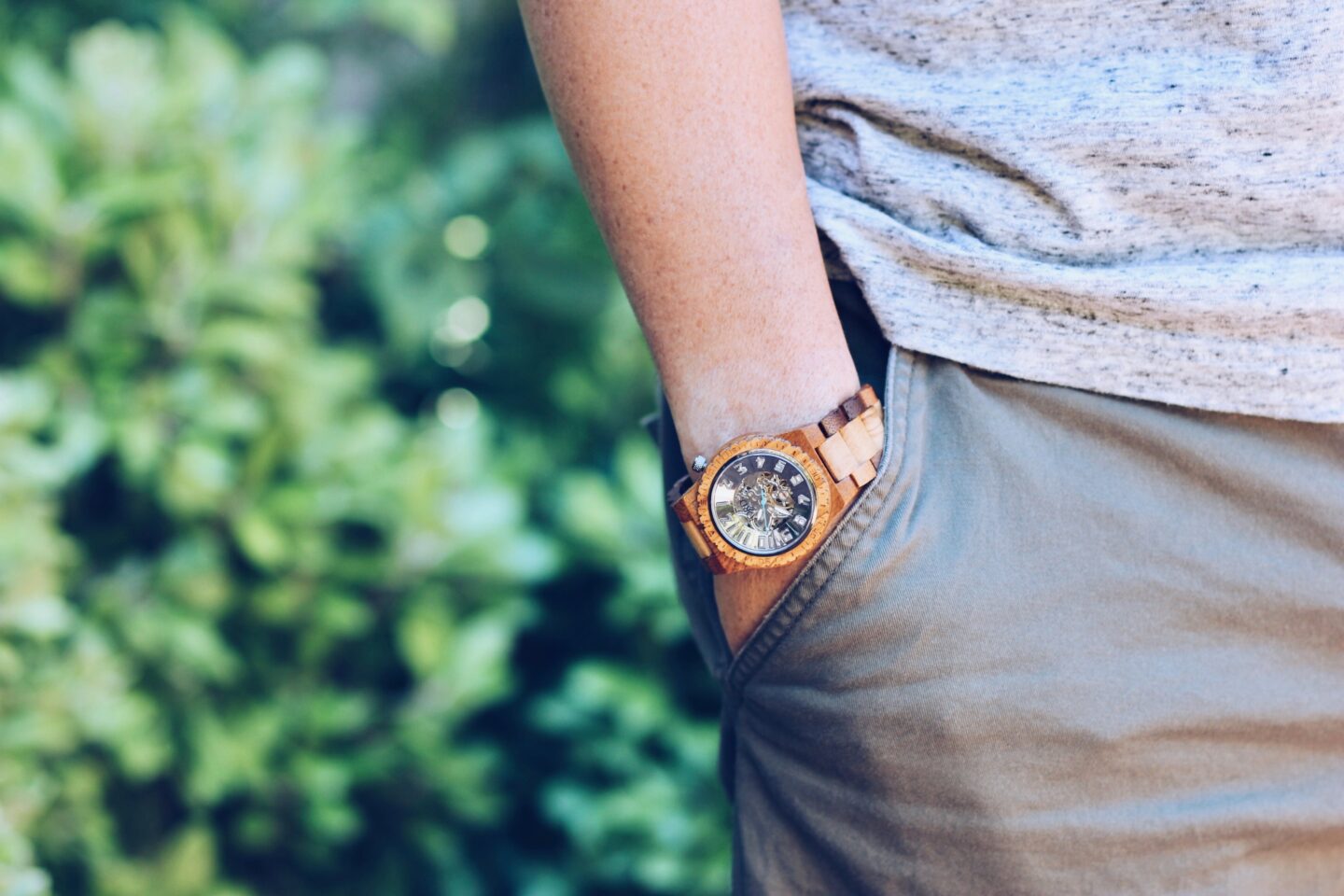 LOCATION | Lafayette, Carmel-by-the-sea, CA
You know what's legit? Crêpes. My favorites are ones stuffed with Nutella; but I've also never, ever turned down a crêpe…even the ones with vegetables in them. However, if you're thinking of getting me a crêpe, I don't want vegetables in it.
On January first of this year, my little family and I road our bikes downtown and ate crêpes for breakfast. Is there a better way to start off the new year? In my personal opinion, when it comes to crepes, everyone needs to make time for them. And speaking of time, I've got my ninja front and center on the blog today sporting a stunning wood watch by JORD that was sent to us!
J's wood watch
His watch is the Dover in Olive and Acacia wood watch and I swooned when I first saw it! I'm obsessed with the natural look of the watch – the entire band is WOOD! –  and that there is an uninhibited view of the metal gears. And in case you've never tried a wooden watch on, it's a smooth fit baby. The wood feels and looks fabulous, and yes, I tried on J's watch….
But, if you're like me and have uber tiny wrists and feel like you can't pull off an actual men's watch, JORD also makes women's wood watches. There is a watch for everyone, which is awesome because JORD is giving away a $100 credit for you to win!
Whether you're looking for a gift to give the guy in your life (wink, wink – my guy loves it!) or if you, yourself, would like a beautiful time piece for your wrist, enter the giveaway!!
The winner of the $100 credit will be chosen on August 27th, and ALL participates will receive $25 off code  – both to be used by November 12, 2017.