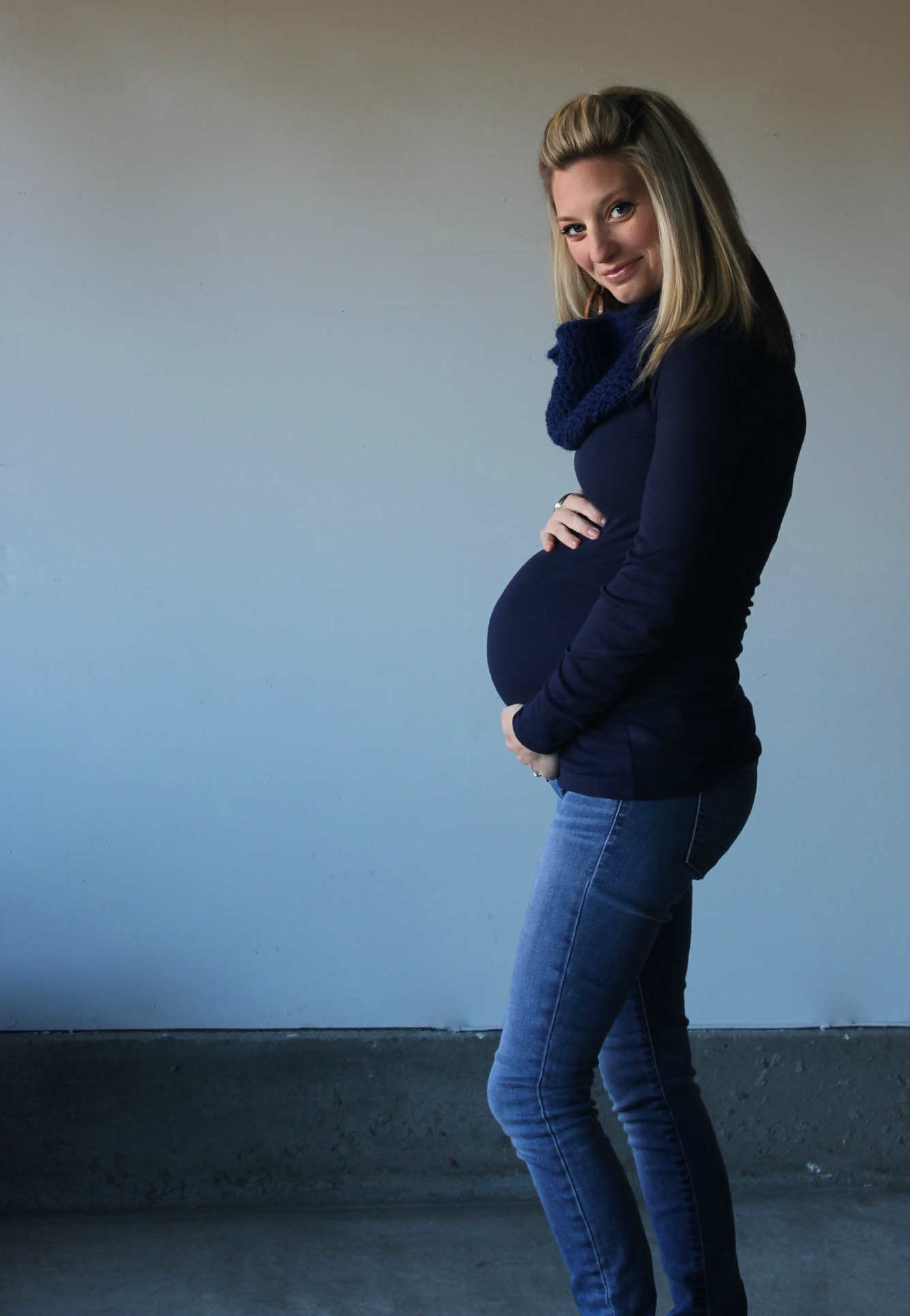 Thirty never looked so good….. hehehe.
I was crazy shocked when my belly was measured the other day, and it was measuring smaller than my weeks! I always measured a week ahead with Ajax, and I have felt SO much bigger this time around. I believe my doctor's tape to measure bellies runs small….God bless them.
I had Ajax by myself all weekend, and let me just tell you, my confidence in being able to raise two boys… shot to hell. I barely survived. Granted, I'm pregnant and not holding that second baby in my arms. I know that makes a difference. But I could barely get my dishes into the dishwasher…. because I was so tired! Can someone explain to me how one two year old has that much energy?!?
Here's the deal. I'm LOST without my better half.
// jeans : Gap (similar) / shirt : Target / scarf : (old) Arrows Design //
linking to The Red Closet Diary for WIWT