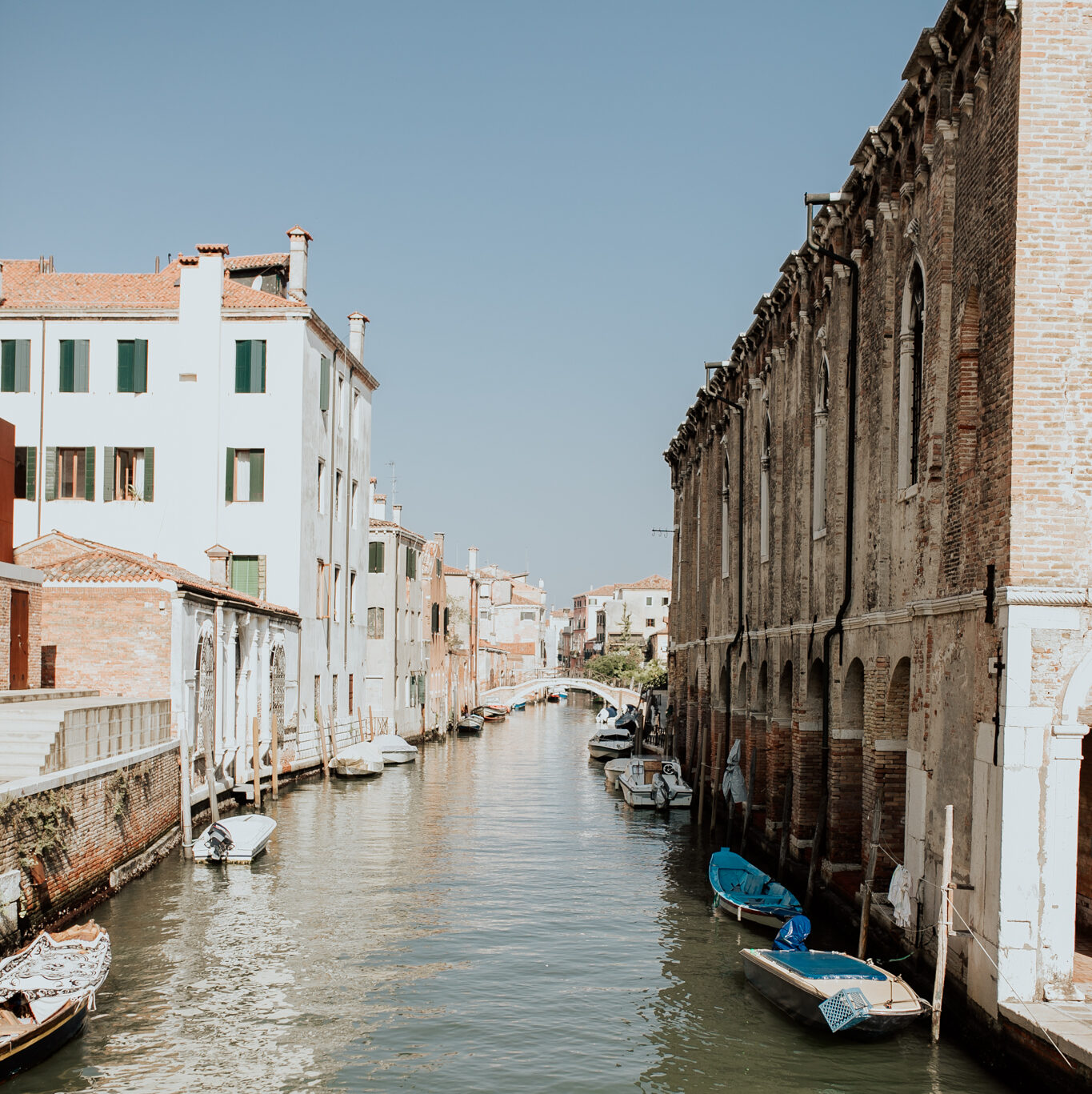 It was twelve years ago, and my younger self felt no hesitation about hopping on a plane to fly to Italy for Thanksgiving. Truth be told, I don't remember what airport I flew in to, but I do remember that I had a layover in Charles De'Gull and some gentlemen in 'imports / exports' offered to show me the city of Paris….. I had seen the movie Taken, so obviously I wasn't interested. Plus I was on my way to meet up with my boyfriend!
I had met my, then boyfriend, at his younger sister's wedding a few months prior and since he was currently living in Germany (military) and I in Atlanta, GA, we decided to met up for Thanksgiving in Aviano, Italy since my boyfriend's older sister was currently living there with her husband.
When I landed in Italy, my boyfriend's sister met me at the airport and was a delightful hostess. At some point during that long weekend, J and I hopped on a train and went to Venice, Italy. And even though it rained, it was pure magic. I loved everything about that day that we spent in Venice.
Venice was the first European city that J and I explored together, so when we got the opportunity to take our boys to Venice twelve years later, we literally dodged all the hurdles to make it happen. Truly. The military and COVID tried really hard to cancel this trip, but Venice can't be stopped!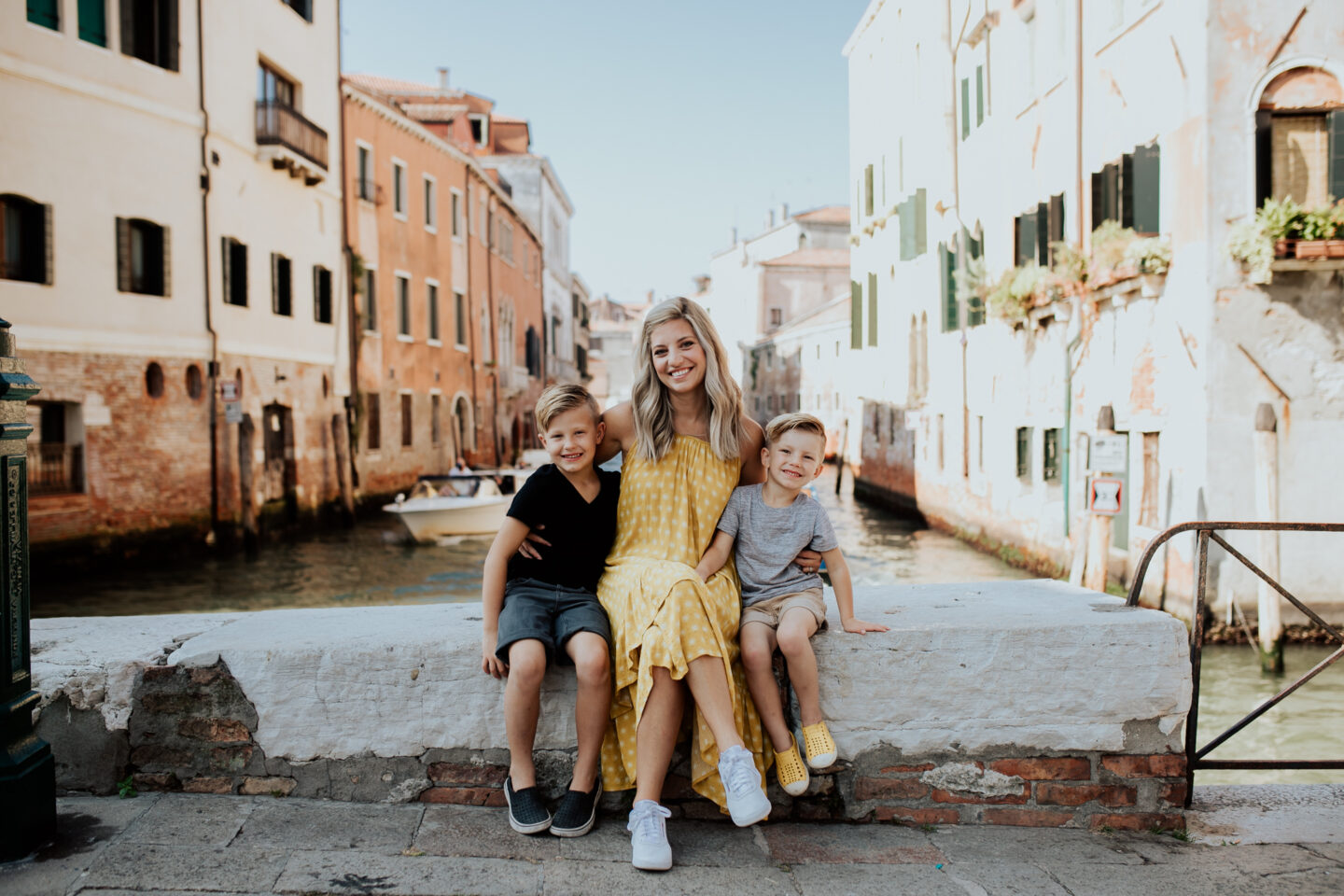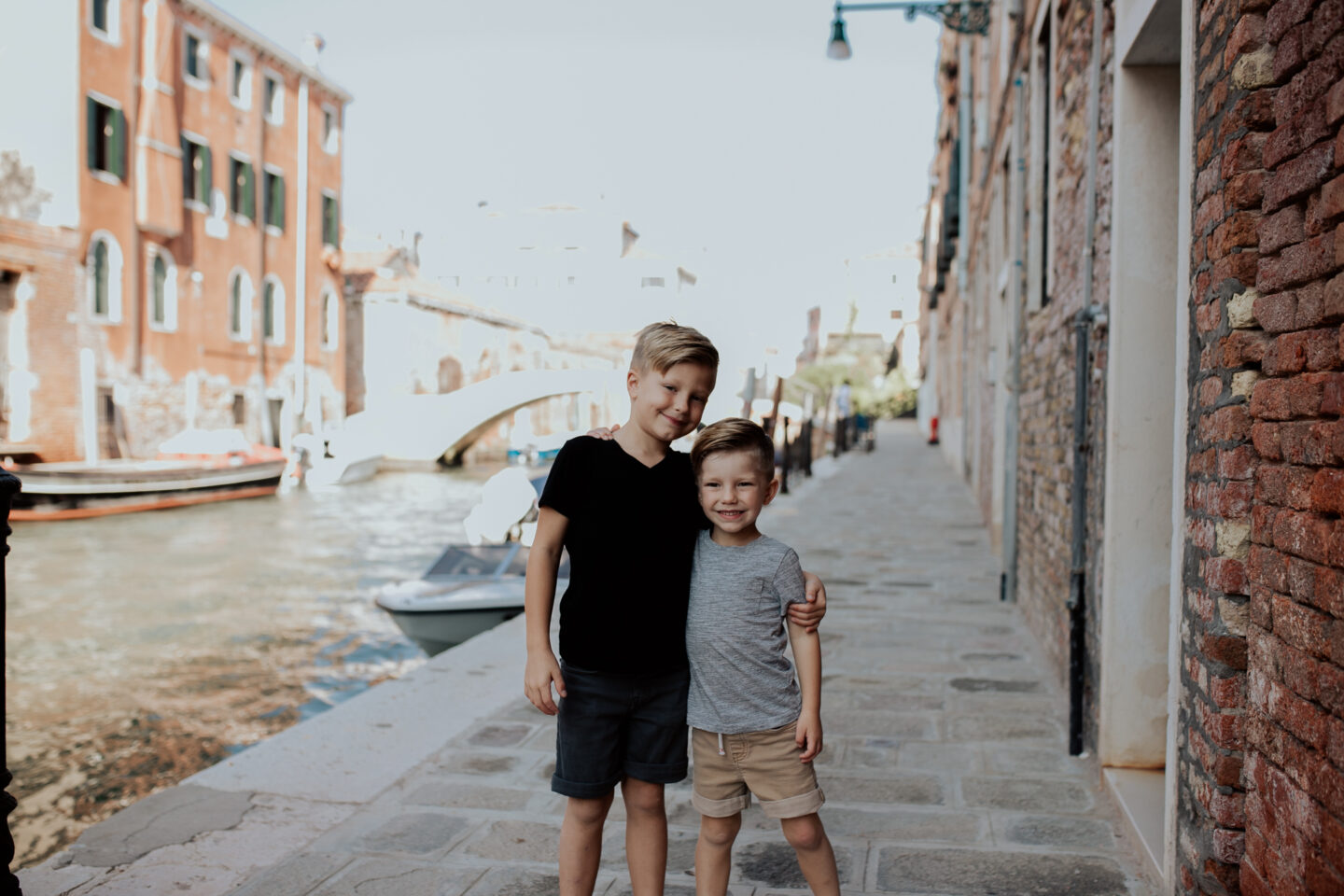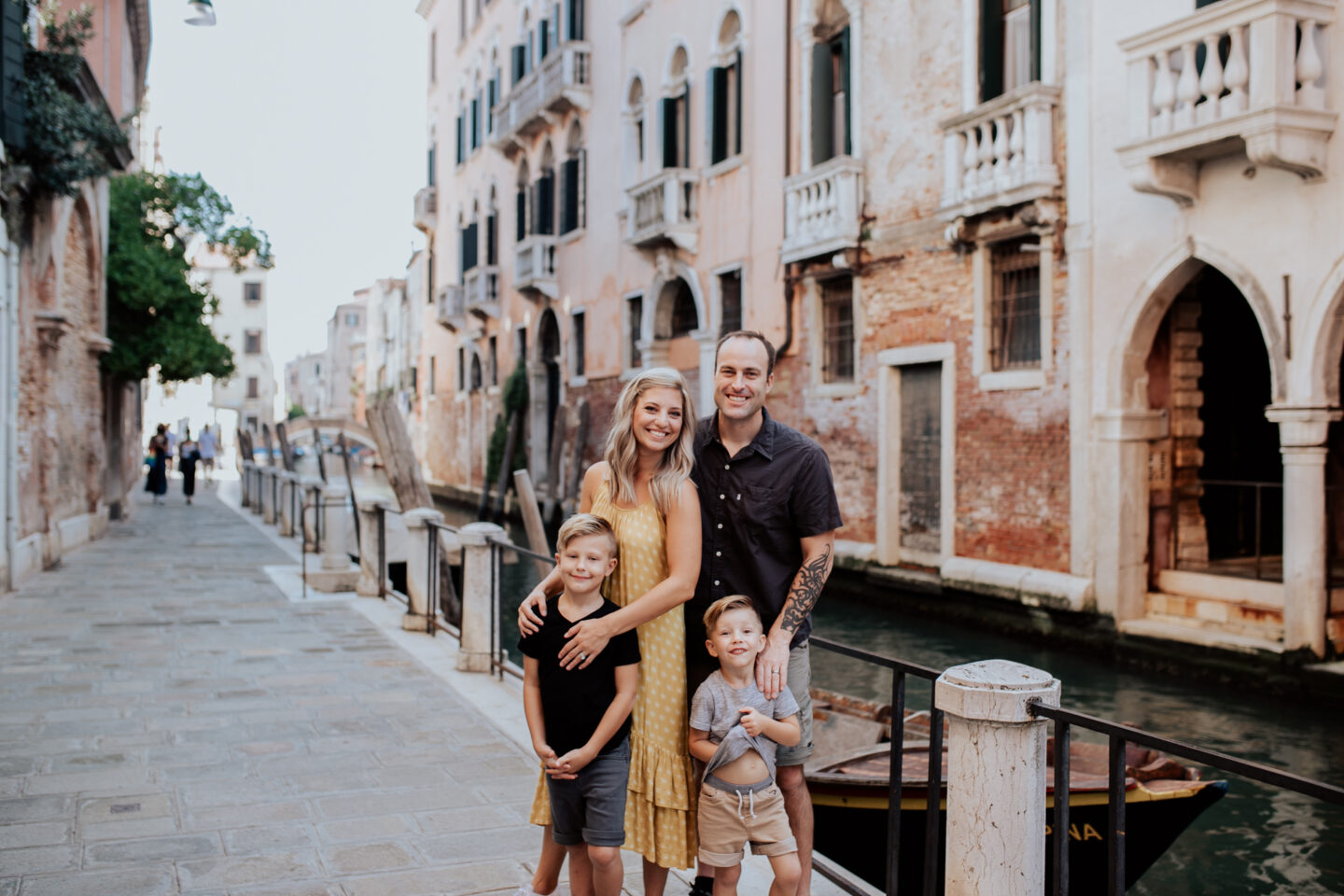 We chose an VRBO in the district of Cannaregio. We specifically chose this part of the island because it's quite and not as touristy. If we go back, we might try and stay in the Castello district. That area has the largest grassy area (probably the only real grassy area), which is always a plus when traveling with kids. But the townhouse we were in was great! It was clean, well furnished, great location, had great space and a little outside courtyard area too.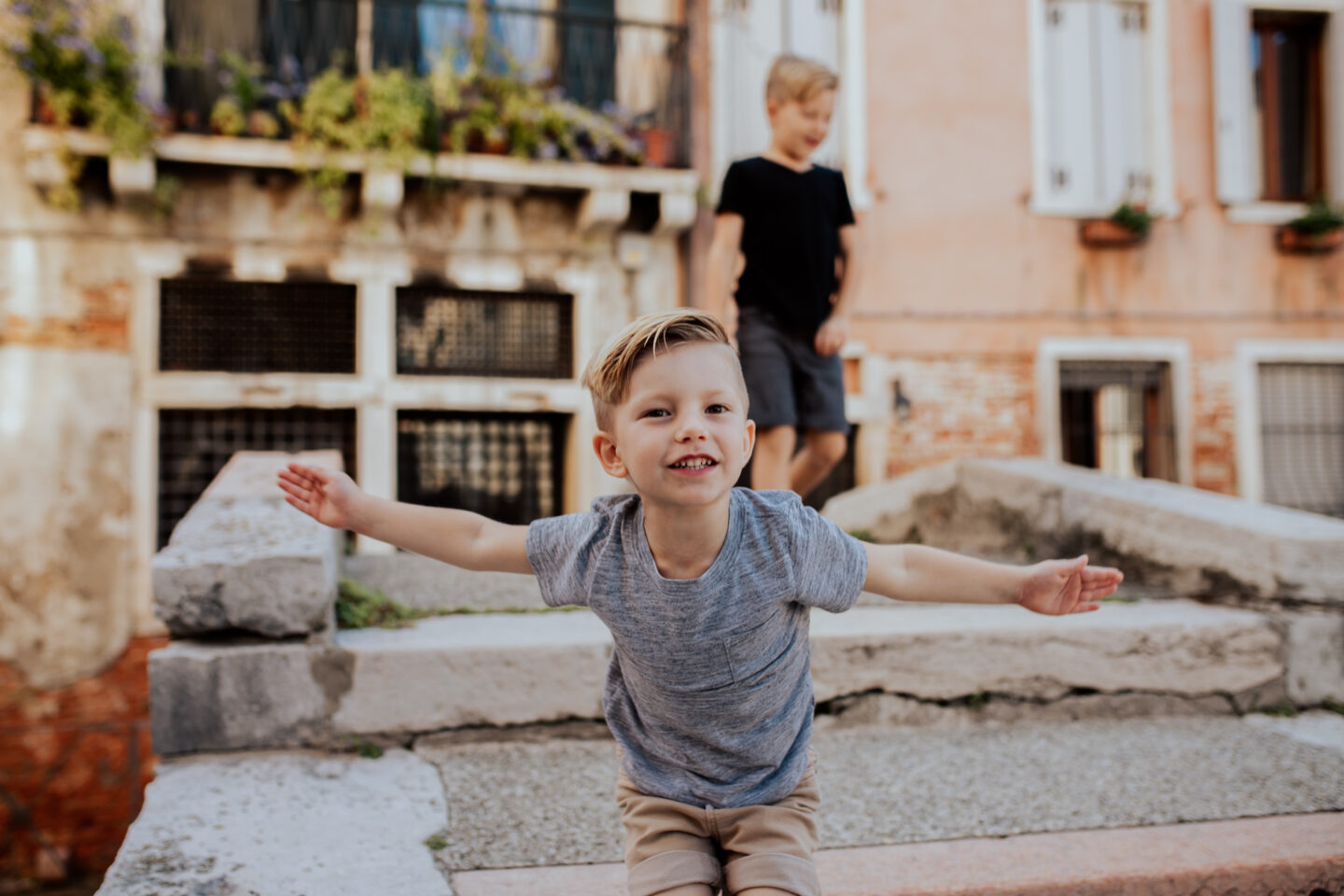 One of the things we wanted to do this time in Venice was a gondola ride. We chose to do it mid-morning, because, kids. And it was really warm when we were there, and the thought was to do the gondola before it got hot. Turns out, aside from doing it at night (which would be super romantic sans kiddos) it was the perfect time!
We didn't pre-book a ride, and we didn't do anything special; just 30 minutes riding on Venice canals. And it was perfect!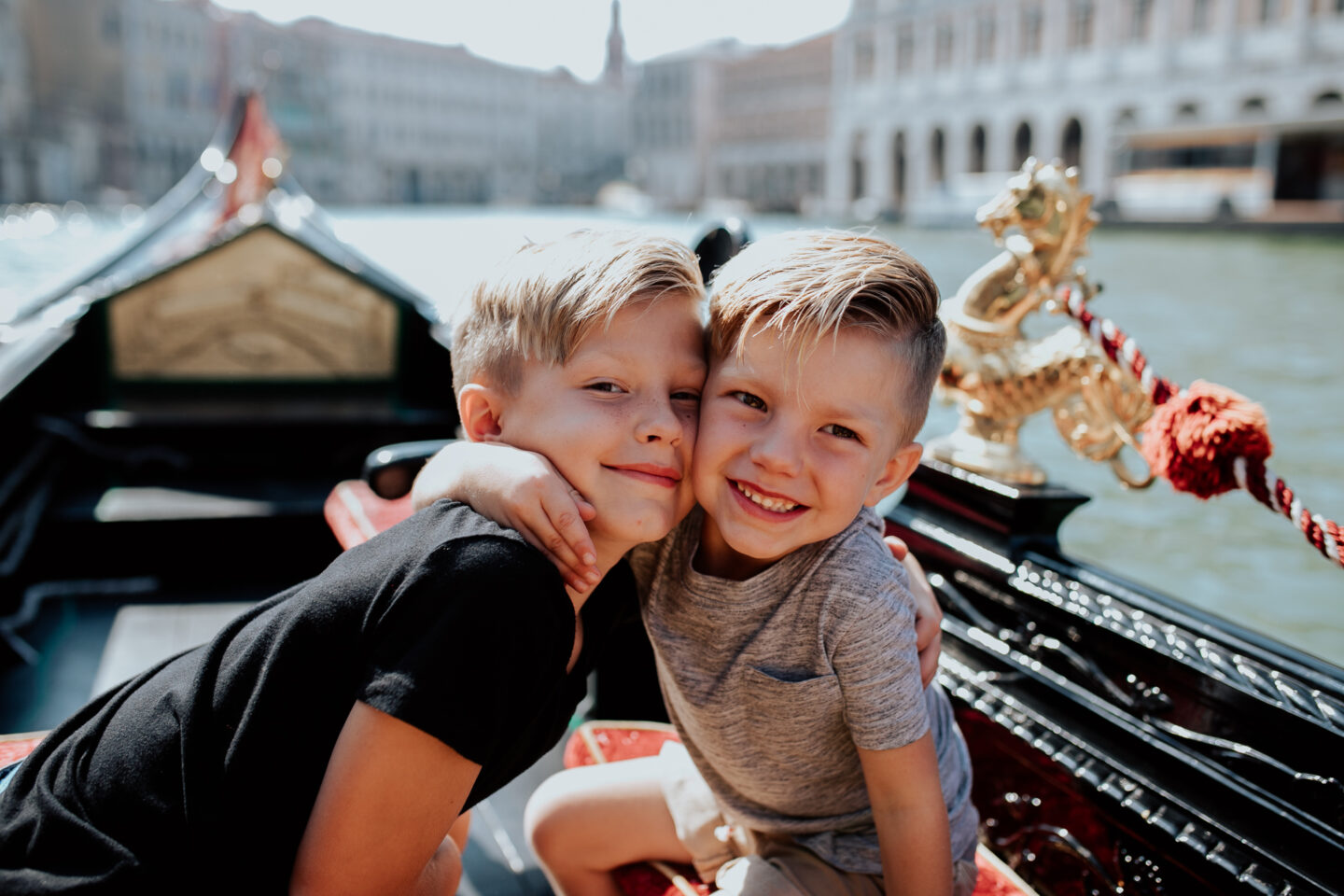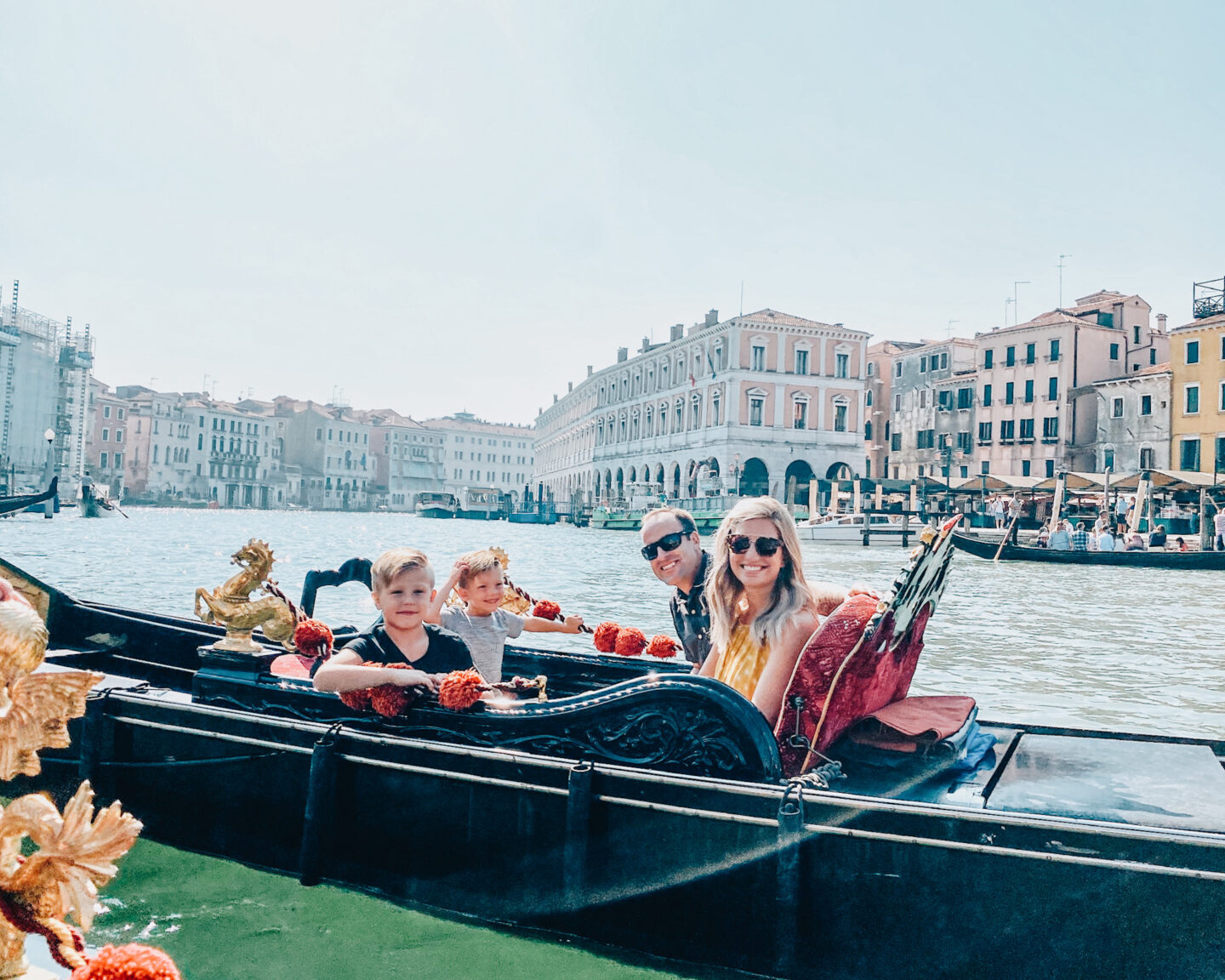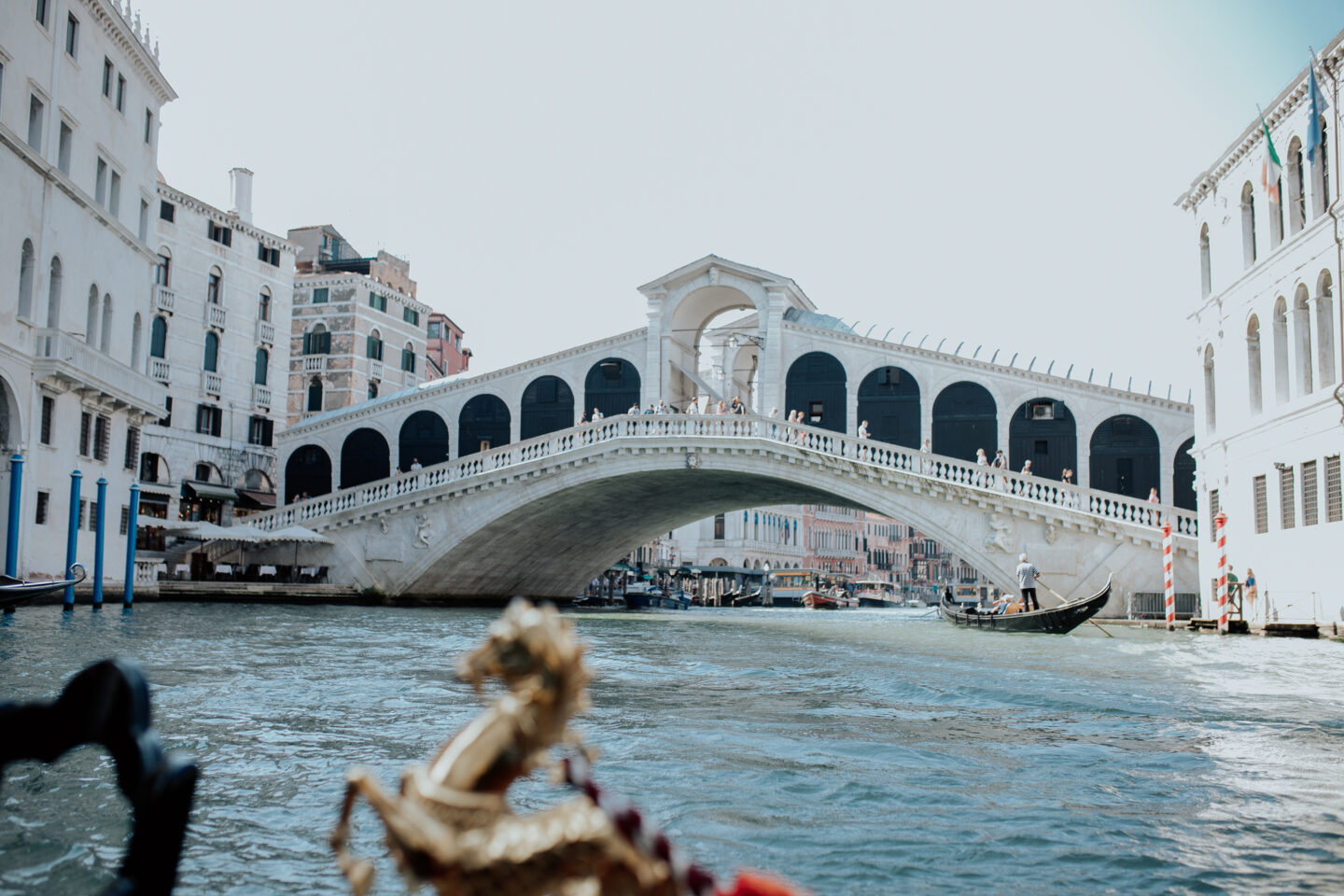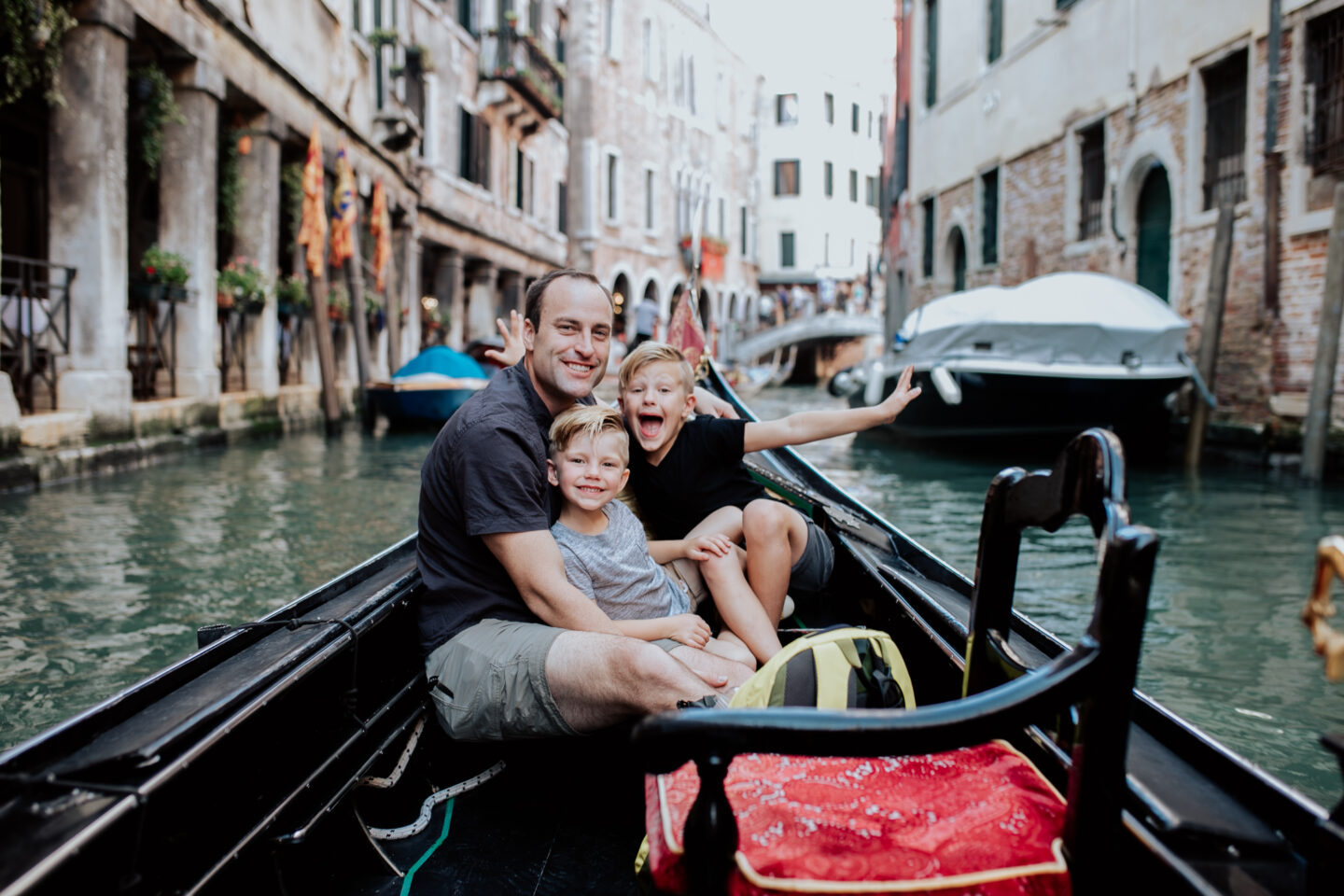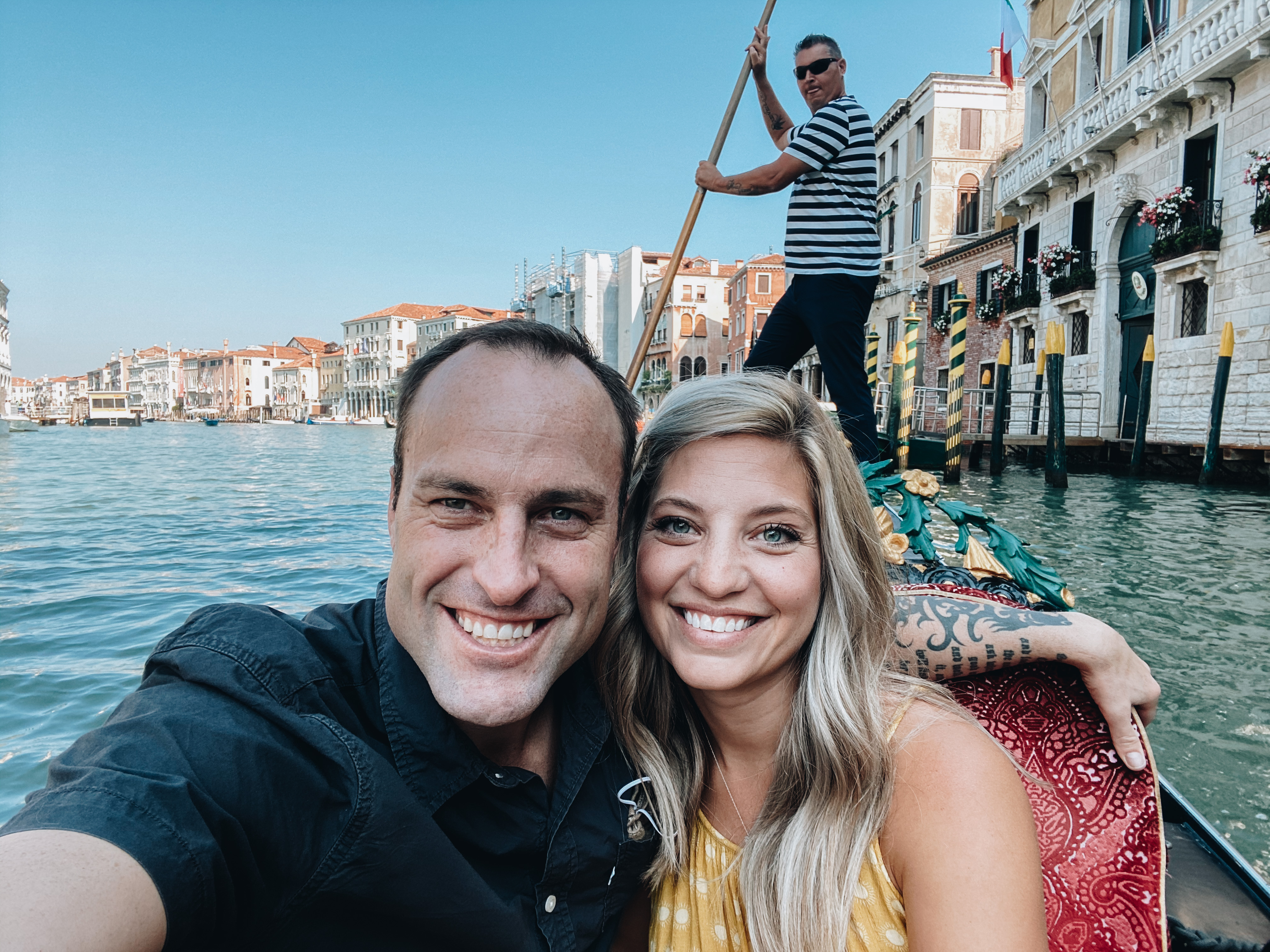 I've said this before (somewhere) but I love Natives for my boys! You can spy them in the picture above, but they've worn their Natives on every trip we've been on (minus the cold / snow ones). They can get wet – which was awesome in Venice. My kids are also really rough on shoes, and they still hold up. We might lose the blue Native tag on the back of the shoe, but the actual shoe is always solid.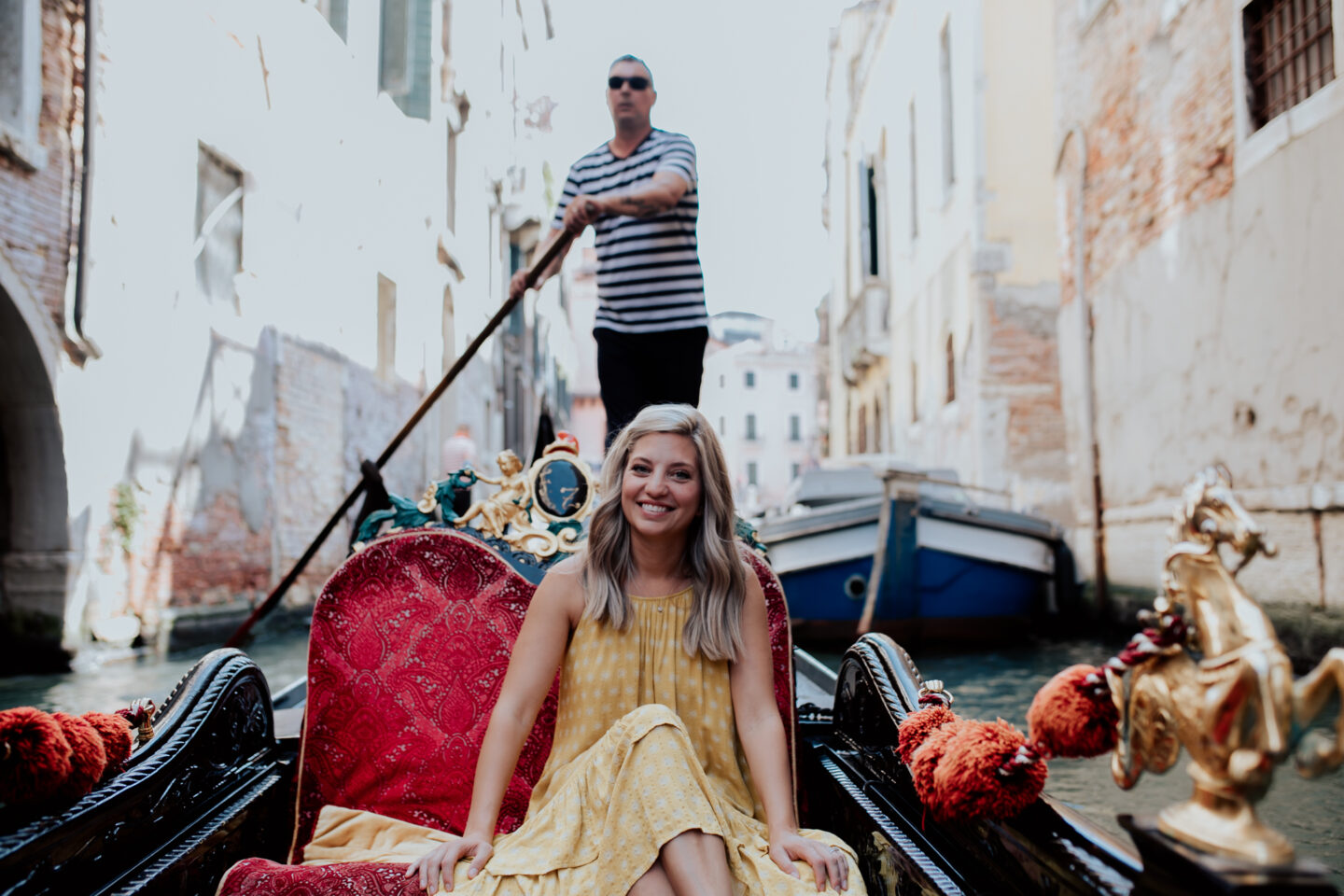 We walked. We rode all of the water taxis. We ate seafood and drank wine.
While this trip we much more involved than my last trip to Venice, there was something super special about this trip. Traveling to Venice with my then boyfriend, and then, twelve years later, being able to explore this floating city with my family, it was really meaningful to come full circle. And it's VENICE! .