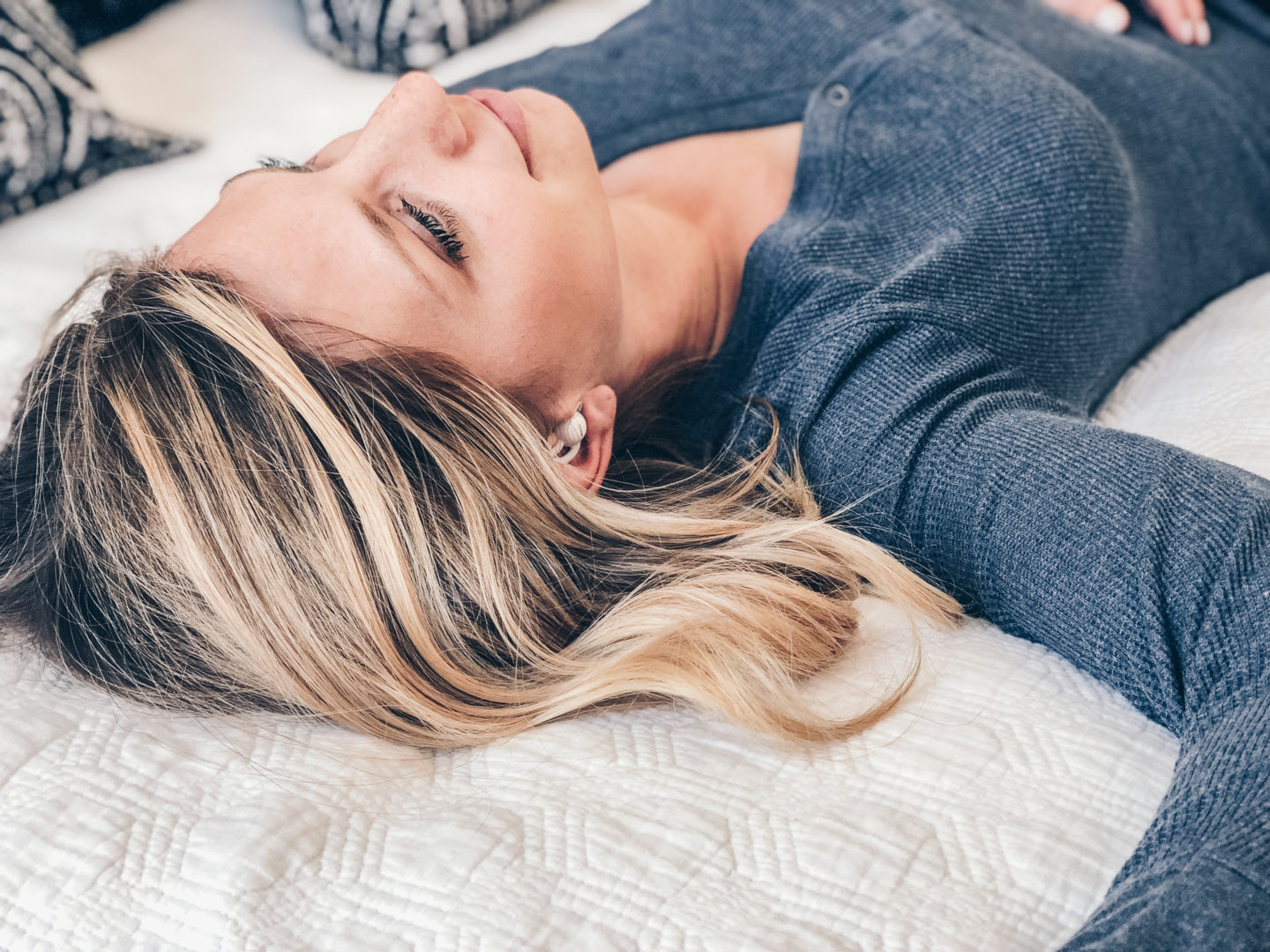 This shop has been compensated by Collective Bias, Inc. and it's advertiser, Bose. All opinions are mine alone. #sleepsoundlytonight #CollectiveBias
A good night's sleep. That is the best investment you can make.
The problem with that simple truth is, getting a good night's sleep can be hard. I can usually fall asleep easily. But, if I get woken up after I've fallen asleep, it takes me hours to fall back to sleep. For me, it's those bedroom noises that stand between me and getting a great night's sleep.
As most of you know, I am married to a fella in the military, and lately, his hours have been much later than mine. So when he comes to bed, sometime after midnight, I inevitably get woken up. And the same thing can happen on those morning when he needs to wake up early. I'm still working on being happy about waking up, period; when I get woken up in the wee hours of the morning, well, I'm not happy about it and it feels like it erases the great night of sleep I possibly had. Military spouses, please tell me I'm not alone!
Even if you're not a military spouse, but you sleep next to someone who works second shift (hey nurses!) or someone who has super early mornings, all of those noises can keep you from getting a great night's sleep! It was my father-in-law who said "the best investment you can make is in a good night's sleep" and it is SO true. Because not only is the ROI a good night's sleep, but let me tell you how much better it makes your morning when you're rested!
So how do you invest in a good night's sleep? You block out the noise with Bose® noise-masking sleepbuds™.
Hover over the photo and click to shop! No-one ever regrets a good investment!

You guys, I am obsessed with these little sleepbuds™! I have always valued getting a good night's sleep, but these little guys take it to the next level. You download the Bose® Sleep app to set up your sleepbuds™. But the app also shows you how to make sure that you are wearing the right size too. Which is big, because these sleepbuds™ were designed to be comfortable and stay in place all night long. I'm constantly flipping side and going from belly to back when I sleep, and those sleepbuds™ don't fall out.™
What else do these magical sleepbuds™ do?
Instead of playing music, they have soothing sounds that cover up unwanted nighttime noises that help you fall asleep and stay asleep! They are NOT noise canceling, but do masks those pesky noises that seem to interrupt your sleep. And one of the coolest features? They can be programmed with an alarm (that only you can hear) to wake you up whenever you choose. It's the coolest thing hearing those gentle chimes go off in your ears.
Now, if you're worried about not being able to hear your child (hey new moms!) you can adjust the sound level of the sleepbud™s on the Bose® Sleep app, so you can still hear the noises that you need to. And the technology used in the sleepbuds™ rechargeable silver-zinc micro batteries is also used in pieces like hearing aids, so you can rest knowing these batteries are safe.
I recently told someone that my perfect morning includes having waffles and coffee in bed. But you know what makes that perfect morning even better? Getting a great night's sleep. FOR REAL! Which makes these little babies so worth it. Because the best investment you can make is in a good night's sleep. 
I bought my Bose® noise-masking sleepbuds™ at Best Buy (and you can find them at Bestbuy.com too!) – they're right next to all the other awesome Bose® products!