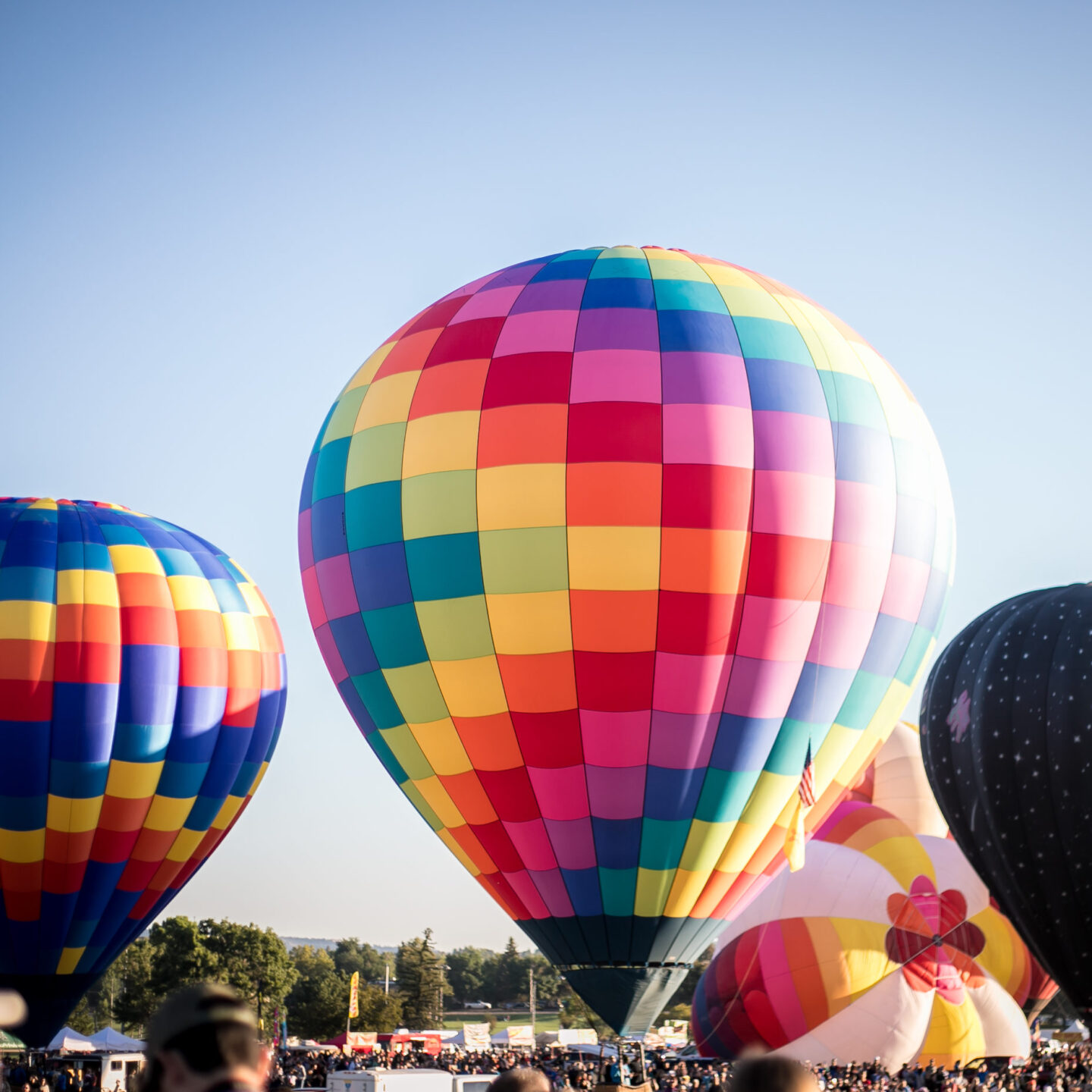 This Labor Day, we got up early – well, just a bit earlier than the boys usually wake up – and headed to Memorial Park to experience the Colorado Springs Labor Day Lift Off. The last time we went was back in 2015, the same year we went to the ABQ Balloon Fiesta for the first time.
Has it ever grown! There were so many more balloons (and more people). It was amazing! And ironically, since the ABQ Balloon Fiesta is happening this weekend, I could help but compare the two events. Albuquerque is bigger, by far. But since it's bigger, it requires a ticket and intense traffic to get to the park – whether that's via bus or gamble of driving. The last time we attended, we missed the beginning of the lift off because of traffic; even though we were up and moving by 4am.
But it's New Mexico, and once the balloons have gone – and it takes a few hours to get all 600+ balloons in the sky, there is green chilis and sopapillas to eat. Santa Fe is under an hour away, and a favorite spot. I adore all the southwest decor and vibes and generally just the excitement of the whole event.
But here, in Colorado Springs, there is the Labor Day Lift Off. And while it's not 600+ balloons hitting the sky, there aren't any tickets and you can walk onto the grounds around 6 am and still, easily catch the beginning. Plus there's donuts.
I STILL would encourage you to attend the ABQ Balloon Fiesta if you have the chance. Just pull an all-nighter.
But, if your around Colorado Springs over Labor Day Weekend, make this a stop. It's easy and beautiful. And I happen to think there's a little magic floating around, wherever there are hot air balloons.