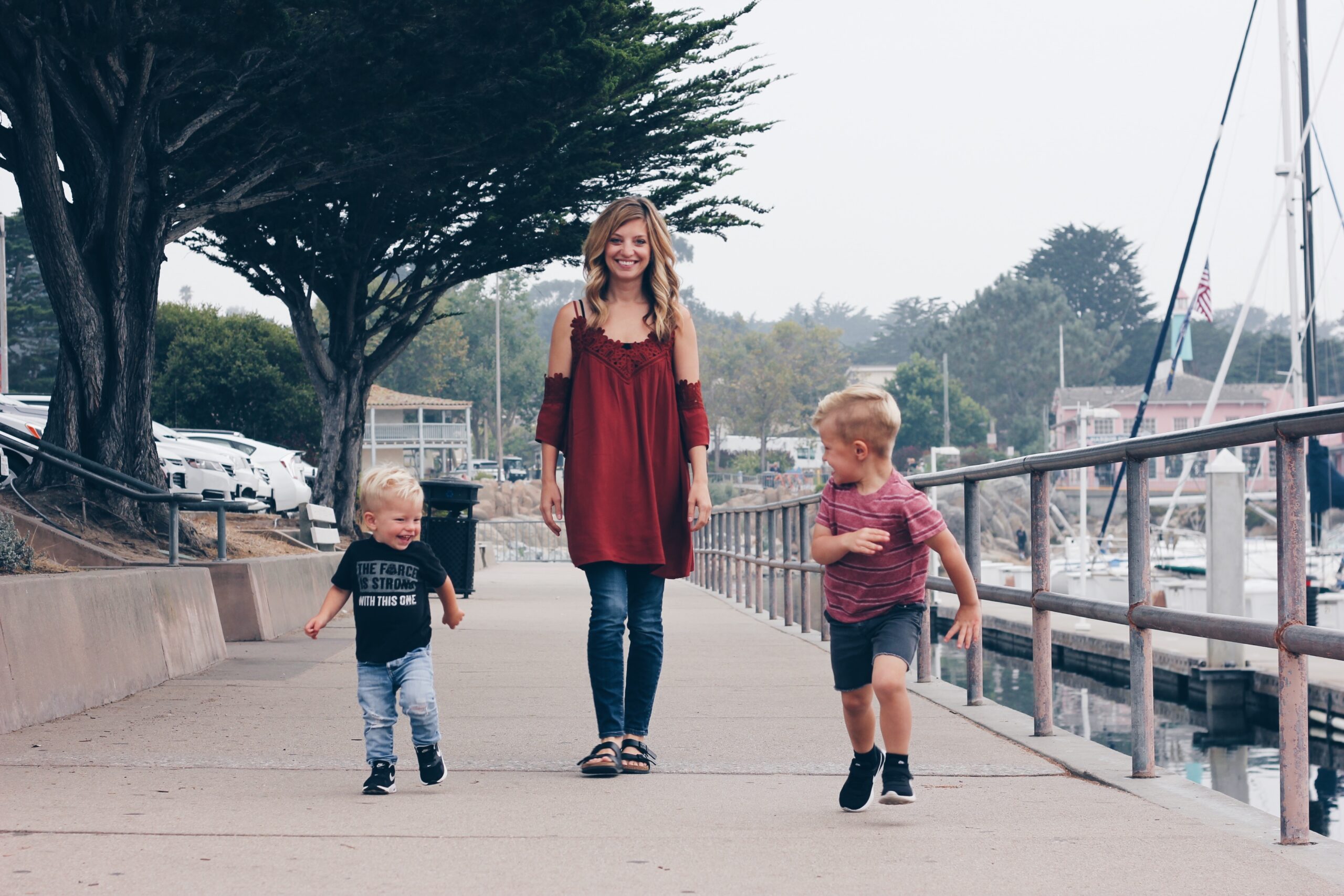 While I'm still going back and forth on whether or not to create a fall capsule wardrobe, I have continually tried to keep a smaller closet and find ways to style and restyle my clothes.  Generally, I look at my clothes in a couple categories – like workout clothes and everyday clothes/practical. And then there's the dressier than everyday/date night clothes. Please tell me you just thought of at least a piece in your closet that fits into that category because you know exactly what I'm talking about!
But here's the thing. With my current lifestyle, that dressier than everyday/date night clothes category have been getting pulled for church and date nights. And since we've been doing day dates, it's been months since we've scheduled a date night. So church, once a week. That's not really styling and restyling my clothes if they only get worn once a month! Booo!
So how do you make any outfit adventure ready and pull it out of the once a month category?
Basically, change your shoes.
Okay, I did a little more with this dress from Tobi (which I LOVE) than just swap out for more casual shoes  – or the shoes that I wear the most! Adding jeans to this outfit definitely made it more adventure ready, and worked with the dress. It doesn't always. I am NOT telling you to just throw jeans on under any old dress and head to the playground ready to fight of zombie (why does my three year old know about zombies??!?!) I think how flowy the dress is, along with it's slip dress vibe  made the jeans underneath work. And it brought out the 90's vibe and I'm down with that!
Combo the dress + jeans + barks and my date night piece became a totally acceptable, and  practical outfit for an afternoon with my boys.
This post contains affiliate links. If you click on a link and/or buy something, I receive a small commission at no additional cost to you. All opinions are my own.
swing dress ℅ | jeans | birks | sunglasses | cardigan (not pictured)
swing dress ℅  | jeans | birks | sunglasses | cardigan (not pictured)
Let's chat. How do you feel about the slip dress/90's vibe?! Also, have you ever worn jeans under a dress? And assuming that you prefer to get more uses out of your clothing too, any tips on how you restyle your clothes to make them go from date night to exploring Wonder Woman?